Training camp day 2: No excuses
Patriots Head Coach Bill Belichick wasn't backing down from his Day One stance against players he deemed "not ready to practice", but he also refused to acknowledge that his harsh words directed at "out of shape" players were meant to send some kind of public message.
"I'm not looking to get rid of anybody, I'm not looking to embarrass or set an example of anybody, I'm just looking to evaluate the players we have and put the best team on the field we have," he said.
Belichick still refused to name names when addressing the players who didn't pass the team's Sunday conditioning test, but the players held out of practice for the second day in a row were quarterback John Friesz, safety Tony George, wide receiver Martinez Williams and offensive lineman Derrick Fletcher.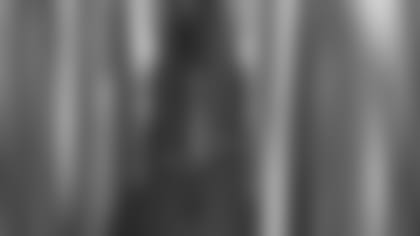 ]()
             On Monday, safety Larry Whigham indicated that George, who is a diabetic, had a blood sugar problem that inhibited him. Tuesday, George confirmed just that.  

"I did all 20," George said. But I jumped on the 13th, which requires you to get an extra one. The 13th is where I started to experience low blood sugar. I finished the test, but I wasn't able to finish that extra one."
George admitted feeling weak and having his vision affected by the low blood sugar, but he kept running rather than quit and give the perception that he was indeed out of shape. "I've never used my diabetes as an excuse and I want to continue that," George said, pointing out that he doesn't want any special treatment. "I wasn't able to get to the trainer [to get some sugar] during the middle of running. We only had 30 seconds in between sprints.
"Bill's doing a great job of laying down the law and we're not tolerating any excuses. So I don't mind doing extra conditioning because it will only help me," he added.
The extra conditioning he referred to is the running and exercise bike work he and the other three who failed the test engage in while the rest of the team practices. None of the four will be allowed on the filed until they pass the test, but according to George, they don't know when they'll be re-tested.
Until then, he'll just run at practice to better prepare for the test. "Right now we're doing things to get better for the test. It's not embarrassing for me [to be running instead of practicing] because I know I'm in very good condition."
George is expected to compete with Whigham, Chris Carter and now Tebucky Jones for the starting free safety job.
CAMP NOTES: The team spent a significant amount of practice time working on special teams with Tony Gaiter the only player handling punts … the first hour of practice each day is spent warming up and doing individual position drills that focus on basic techniques … a couple example of those drills include the offensive line driving the blocking sled down the field in 10-yard increments and the defensive backs taking down a tackling dummy and then diving on a loose ball … Antonio Langham replaced Kato Serwanga at cornerback with the first unit for Tuesday's practices and Chris Carter replaced Larry Whigham at free safety as both spots remain open competitions … Belichick shed his heavy gray sweatshirt for a short-sleeved pullover jacket … Willie McGinest spent part of the individual technique period with the linebackers and part with the defensive line … during team stretch, no player stretches to Drew Bledsoe's left – a superstition that has to do with the first player getting cut … Reggie Grimes got some work on the defensive line with the first unit in place of Brandon Mitchell. Joining him were Chad Eaton, Bobby Hamilton and McGinest … in goal lone work, the defense improved form Monday's o-for-4 effort to stop the offense twice in four attempts … Center Damien Woody had a strong workout … injured players who missed practice include offensive linemen Lance Scott, Todd Rucci, Adrian Klemm and Bruce Armstrong (all knee injuries); tight end Dave Stachelski (foot) and linebacker Ted Johnson (hamstring). Linebacker Chad Cascadden was in pads, but limited in certain drills as he too overcomes a knee injury.