FOXBOROUGH – As entertaining and crisp a game as the Pats played a week ago, Thursday night's preseason home opener at Gillette was at the other end of the spectrum.
From the low score – a 7-6 loss to the Bengals – to the numerous penalties, New England's preseason sequel was sloppy in comparison. Even head coach Bill Belichick, in his post-game press conference, was uncommonly upset at his team's under-whelming performance.
But there were a number of positive signs as well. We saw much more of the 3-4 and other defensive formations throughout the game, with many of the substitute players contributing and making plays. Running back Fred Taylorsaw his first game action as a Patriot, and Pro Bowl wide receiver Wes Welkerwas back in uniform as well after missing the Eagles contest last week.
Here's what else grabbed our attention from the press box:
Jerod Mayo: How do you improve on a Defensive Rookie of the Year season? By making more big plays, as Mayo has promised to do this season. He got off to a good start against the Bengals with a sack on Cincy's first series.
Greg Lewis: With a nice block, the veteran wide receiver helped spring Welker on his 32-yard screen pass in the first quarter. Two plays later, Lewis made a good catch and spin move for nine yards.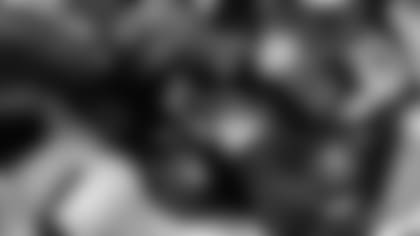 Taylor's debut: The old man showed he still has some spring in his step. He averaged 3.7 yards on seven carries and caught a pass out of the backfield.
Brandon McGowan: The veteran free agent safety caused a fumble that the Pats defense recovered and made several strong tackles over the course of the game.
Terrence Nunn: With four catches for 53 yards, the rookie wideout was New England's leading receiver.
Defense's tackling technique: Even worse than last week. There were at least a half-dozen blatant whiffs by a host of Patriots defenders. These guys are just fundamentally weak in this area right now. The good news is there's still time to improve.
]()The backup O-line**: New England's reserve linemen committed five penalties (one was declined) at the most inopportune times. They contributed to a very undisciplined night overall for the Pats.
Tom Brady: He looked great last week, but was a little off against Cincinnati. Brady overthrew both Randy Moss and Welker for what would have been wide-open touchdowns. Number 12 was also sacked once – quite hard, in fact.
Matthew Slater: Tough night for the second-year specialist. He committed a fair catch interference penalty on a punt and later bobbled a bouncing kickoff.
BenJarvus Green-Ellis: He ran hard in his second-half opportunities, showed good vision, and made great cuts. The second-year back moved the chains, particularly on what would have been the go-ahead scoring drive … had he not fumbled inside the 10.
Terrence Wheatley: His fumble recovery in the second quarter got him off to a nice start, but he badly missed a tackle against Chad Ochocino, leading to a 35-yard gain, followed that up with a 13-yard catch to Chris Henry, then allowed Henry to catch the game's lone touchdown, a 24-yard pass on 4th and 16.
Kevin O'Connell: Brady's backup had a rough start, overthrowing and under-throwing various receivers. He eventually made some great throws and looked much more comfortable leading the 2-minute drill at the end of the first half and at the end of the game. But he couldn't get his team in the end zone.
Pat Chung: As a safety, the rookie was an active participant, making some nice plays near the line of scrimmage. As a punt returner, he botched his very first attempt in the shadow of his own goal line.
Darius Butler: The rookie corner saw significant time at both the left and right sides and made a heads-up play to recover Chung's muffed punt. Some poor tackling marred an otherwise decent output, however.
Brian Hoyer: He showed good pocket awareness for a rookie QB, eluding the pass rush deftly on a number of occasions, and made mostly good decisions with the football. But Hoyer was under pressure much of the night, which limited his effectiveness.