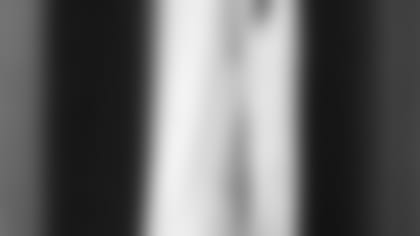 ]()
            Despite a valiant effort from third-string quarterback Michael Bishop New England couldn't recover from a poor start in a 20-14 loss to Washington Friday.  

Trailing 20-0 at the start of the fourth quarter, Bishop led the first two Patriots' scoring drives of the season. He started by completing all four of his attempts on an eight play, 80-yard drive that took under four minutes. A 43-yard Bishop bomb to Sean Morey (3 catches, 60 yards) set up Harold Shaw's 3-yard touchdown run.
After a defensive stop, Bishop keyed his second straight touchdown drive with a bomb to Mike Sheridan. The Kansas State product then hit fellow rookie Kevin Faulk with a scoring pass to entertain hopes of a Patriots comeback.
"The guy is competitive," said Drew Bledsoe, who was 7-of-10 for 87 yards before leaving with a twisted ankle. "Look at his record in college. He won a lot of games, and you can see why."
New England had a chance to win as Bernard Russ recovered an onsides kick. A Bishop pass into the end zone with no time left was knocked away by a Washington defender, ending the rally.
Bishop, who finished 9-of-17 for 148 yards, likely would have won the game were it not for a slow start from the rest of the team. As Head Coach Pete Carroll said, the first half was a "classic example of us screwing it up."
Bledsoe gave up a touchdown on a 46-yard interception return by Redskins rookie Champ Bailey. Second-string quarterback John Freisz completed just 10-of-20 passes and was intercepted once. The defense allowed 167 rushing yards through the first three quarters as the Washington backs averaged 6.4 yards-per-carry.
Even in the preseason, the players knew such a performance was not acceptable.
"You shouldn't be happy with this. We didn't perform well as a team," cornerback Ty Law said. "We made some mistakes and we can correct them."
Besides Bishop, another bright spot could be Faulk. He may have taken the lead in the running back competition. The back ran the ball effectively, gaining 44 yards on 11 carries. Faulk also caught three passes, including the touchdown reception