New England Patriots Quarterback Drew Bledsoe has been selected as just the second individual to receive the Glenn S. "Pop" Warner Inspiration to Youth Award in the 72-year history of the Pop Warner Little Scholars program.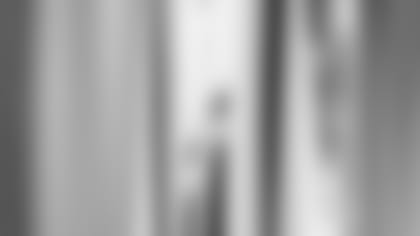 ]()
            The presentation will be made to the All-Pro quarterback at the 41st Annual Pop Warner Awards Program at the Phoenix Civic Plaza in Phoenix, Arizona on Saturday, May 26, 2001.  

"The Inspiration to Youth Award is presented to an individual who has inspired the youth of today to become great achievers of tomorrow," Executive Director of Pop Warner Little Scholars Jon Butler said. "Drew's commitment and the active role he has taken in bettering the lives of young people's made him the obvious choice to be given this award."
Bledsoe is active in a multitude of various charitable activities locally and nationally. In 1996, he founded the Drew Bledsoe Foundation with a primary focus of teaching parents parenting skills through a curriculum developed called Parenting With Dignity.
In addition to his involvement with his foundation, Bledsoe also serves as International Chairman for the Children's Miracle Network (CMN) and has contributed to a fund raising cause that has raised hundreds of millions of dollars for many children in 170 children's hospitals nationwide.
In 1998, Bledsoe authored his first book entitled Make the Right Call. He gives the reader an inside look and shares some of the lessons he has learned on the road in the NFL and encourages young people to make the right decisions.
"It's a sincere privilege to be recognized by such a history-rich organization like Pop Warner," Bledsoe said. "What the Drew Bledsoe Foundation and Pop Warner are doing for the betterment of children is a step in the right direction for helping develop our leaders of tomorrow."
Pop Warner's Annual Awards program recognizes football players, cheerleaders and dances for their outstanding academic accomplishments. Other award recipients to be honored this year will be Jacksonville Jaguars CEO and Chairman, J. Wayne Weaver (the Warner Award); ESPN and ABC journalist Robin Roberts (Female Achievement Award); and legendary Arizona State University Football Coach, Frank Kush (Gold Football Award).