The Patriots saw several intriguing draft-eligible players first-hand coaching at the East-West Shrine Bowl in Las Vegas over the last week.
However, one prospect in a single day's worth of practice with the West team stood above the rest, and he happened to play his college football just 25 miles from Gillette Stadium in Chestnut Hill. 
Boston College wide receiver Zay Flowers came to the Shrine Bowl as the highest-rated prospect on Pro Football Focus's draft board in Vegas this week (19th overall). Despite being advised to only interview with teams, the competitor in Flowers wanted to show NFL scouts in attendance that the hype was real.
"If they want to see something, I'll show them a little something to make them believe that it's true," Flowers told Patriots.com this week in Las Vegas.
The local product certainly showed everyone in attendance something in Sunday's fully padded practice. Flowers won both his one-on-one reps against UAB cornerback Starling Thomas V, including an explosive in-cut where he created the separation that's all over his college film. Flowers then caught two passes in team drills and drew safety help on a vertical route, creating single coverage for Florida wideout Justin Shorter's walk-off touchdown to end the practice. Plus, he rotated in as a punt returner during special teams periods.
Speaking to the cornerbacks on the West squad, Flowers had a target on his back as the best receiver at this year's Shrine Bowl, and the Boston College product welcomed the challenge.
"I don't blame them. I want to go against the best [defensive backs]. If it were a DB projected to go high or someone that was supposed to be the best at the bowl game, I would've called him out too. That's a good thing, not a bad thing," Flowers said.
Although Flowers has great vertical speed, the 5-foot-9 receiver also has excellent short-area quickness and is a natural ball carrier. As a result, he primarily worked at the "F" spot in the Pats offense out of the slot while occasionally taking reps aligned as the X receiver on the outside.
Flowers received praise from the Patriots coaches when he ran an option route from the slot where he properly read out of the coverage and sat down over the ball between two short zone defenders. With offensive coordinator Bill O'Brien returning, a quick-twitch slot receiver becomes re-emphasized in O'Brien's core passing concepts.
If the draft board falls in a certain way, Flowers could fill that role for New England, who should continue adding offensive firepower to surround third-year quarterback Mac Jones with as many options as possible. As the head coach of the West team, wide receivers coach Troy Brown was complimentary of Flowers's skill set, especially as a slot receiver, where Brown played in his Patriots Hall of Fame career.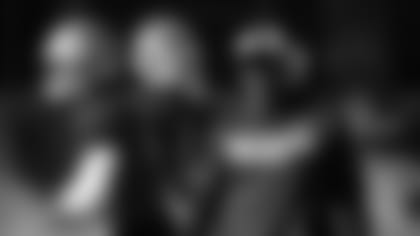 "He's got some quickness. He's got some speed. He's able to do some things that some other people can't do being a smaller player, a slot receiver type guy," Brown said after West practice on Sunday.
One of the 2023 NFL Draft's top wide receiver prospects flashed his quickness in Sunday's Shrine Bowl practice. But, if you ask him, it's the vertical routes where Flowers feels like he's at his best.
"Deep ball. Not a straight vertical. It would be a double move or something. I'm moving at a faster pace. They'll bite on the first move because I'm attacking them so fast on the first move, then I'll flip them, and then they're really lost."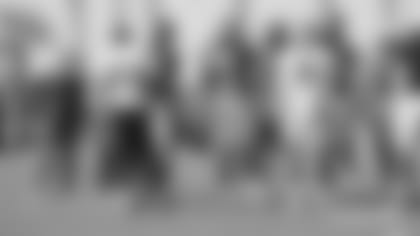 Several players on the Patriots squad in Vegas have also pointed to the intense coaching environment you expect from Bill Belichick. From this perspective, Belichick's staff is simulating the same working conditions these players will be in if they become Patriots as a test. Can they handle it? Let's take this rare opportunity before the draft to see.
"It's been high-demanding. I like that type of coaching," Flowers told me. "Make sure you're on your P's and Q's. Make sure everything gets done the right way, every detail done the right way. It's been good."
"He [Troy Brown] makes sure you know everything about the play. He makes sure you're very detailed and don't go down the road of running the wrong routes or releases. He just wants you to get the job done."
If the Patriots call Flowers's name in a few months, he feels prepared to handle the rigors he's been exposed to this week working with New England's coaching staff.
"I can handle any environment, honestly. My environment with coach [Steve] Addazio was like the environment they teach. I can adapt to any type of coaching, and I can adapt to any type of system."
Flowers's focus now turns to the NFL Scouting Combine at the end of February. He'll be training at Per4orm in Davie, Florida, and expects to run a blazing 40-yard dash.
"I want to put up a 4.3," said Flowers. "It's a dream come true. I used to watch it on TV where people's names would pop up on the mock drafts, and people were getting a lot of buzz just scrolling through my phone, and for me to have that is a blessing."
The question for the Patriots, who hold the 14th overall selection in the 2023 NFL Draft, is how they prioritize their needs. The Pats have potential holes to fill at offensive tackle, cornerback, and free safety, pending 12-time team captain Devin McCourty's decision on retirement.
However, New England continues to search for a true number-one receiver to take their offense to the next level. Flowers's stock is trending toward first-round territory, while his separation quickness and yards-after-catch talent might be the missing ingredient.
The Patriots spent a week of their offseason at the Shrine Bowl to do homework on the 100-plus prospects participating in the draft showcase.
Although a sneak peek at the future NFLers could take them in many directions, it'll be hard to pass up on one of the draft's best receivers that the Patriots coached in Las Vegas.