Making the right plays on the field takes talent, perseverance, focus and a whole lot of hard work. These six air and ground players really delivered this week and now it's time for the fans to make the call as to the two who will be this week's FedEx Air & Ground NFL Players of the Week. At FedEx, we know the same skills that made these players successful on the football field are what delivers success in every field. Take a minute to deliver your vote for the players and the business you think had the best plays this week.
FEDEX AIR -- QUARTERBACK NOMINEES
Tom Brady, New England Patriots
Brady was 22 of 36 for 340 yards, three touchdowns and no interceptions in the Patriots victory over the Buffalo Bills 52-28.
Peyton Manning, Denver Broncos
Manning threw for 338 yards on 30 of 38 attempts and three touchdowns. He finished his day with a 130.0 passer rating in the Broncos win over the Oakland Raiders 37-6.
Matt Ryan, Atlanta Falcons
Ryan completed 25 of 40 passes for 369 yards and three scores. Ryan connected on a 59-yard pass to WR Roddy White which put the Falcons into position to kick the game-winning field goal to beat the Carolina Panthers 30-28.
FEDEX GROUND -- RUNNING BACK NOMINEES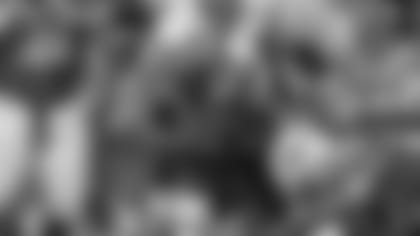 Brandon Bolden, New England Patriots**
Bolden rushed for 137 yards and scored one touchdown on 16 carries in the Patriots' defeat of the Buffalo Bills 52-28.
Chris Johnson, Tennessee Titans
Johnson tallied 141 yards on the ground on 25 carries in the Titans 38-14 loss to the Houston Texans
Willis McGahee, Denver Broncos
McGahee gained 112 yards on 19 carries and scored one touchdown as the Broncos beat the Oakland Raiders 37-6.