He said it twice, just to make sure everyone heard him clearly.
"It's going really well. It's going really well," Tom Bradytold the hosts of a Toronto radio show who asked him how his rehabilitation from knee surgery was going.
These were the first significant public comments Brady has made on the subject since the Patriots' franchise quarterback severely injured his knee back in September, less than one quarter into the Patriots' 2008 season-opener against the Kansas City Chiefs.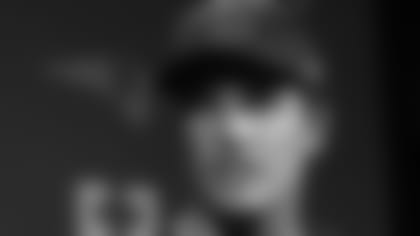 ]()"You know," he continued, "it's tough to come back from injuries that require surgery. It's just a process. There are some good days and some bad days. You just gotta keep plugging through. That's life. Things come up and you've got to focus your energy and attention on all the positive things.
"I'm excited about the process. I'm excited about the work and all the wonderful people who've helped me."
With a bit of a sheepish chuckle, he added, "I'm the most well-taken-care-of knee patient in history. I'm very, very fortunate."
A notoriously competitive athlete, Brady was also asked what it was like to sit out an entire football season. His blunt response took his interlocutors a bit by surprise.
"Yeah, you know, you play this game long enough and … $#! happens, so to speak," he said, drawing a few laughs from the hosts.
"The reality is, it happens to everybody. I'm excited about rehabilitation and different challenges. The tough part is you're not experiencing something you love to do. But you get over that and you focus on what you've got to focus on. You know, we're moving on."
Throughout the season, many fans wrote in to patriots.com asking why Brady wasn't on the sidelines following his team during games. Many in the media have also speculated on whether or not Brady would ever even play football again. But the QB revealed that he didn't miss a minute of action, and he sounded like a player with every intention of coming back in 2009.
"I watched everything. I was the biggest cheerleader for our team," he laughed. "I mean, It's painful when you see your team lose. I thought we really had a great year … we finished 11-5. It was tough to see us not make the playoffs.
"And the team that's in the Super Bowl, the Arizona Cardinals, we beat by 40 points. I was disappointed along with the rest of our team and coaches. But there was some tough competition in the AFC this year. We're going to try to make some improvements this offseason and see if we can be a division winner next year."
Of all the venues he could have chosen to discuss his status, why a relatively obscure radio station north of the border, where hockey was the talk of town for most of the three-hour broadcast (Brady appeared via telephone for 10 minutes in the show's final half-hour)?
At the outset, the show's main host, Bob McCownof 590-AM The Fan, explained that he was given a product called Myo-Med to sample back in September. A few months later, the company called back to see how he liked it. He said it worked for him, and they then asked if he'd like to interview Brady, who also endorses the pain-relieving cream.
McCown said he would, but it didn't occur to him, he claimed, that this was Brady's first media interview since his injury.
They talked briefly about Myo-Med, with Brady telling listeners that he uses it frequently on his throwing arm, to help ward off tendonitis, and that he applied it to his injured ankle during Super Bowl XLII last February.
"I was fortunate to find it, and I'll be using it for the rest of my life," Brady declared.
As for this coming Super Bowl between the Pittsburgh Steelers and Arizona Cardinals, whom the Patriots shellacked 47-7 in late December, Brady was equally eager to share his thoughts.
"Well, the [New York] Giants, when the won the Super Bowl against us, they were a six-seed going in. And the Cardinals, they weren't playing their best football at the end of the year. But you get hot at the right time, and they certainly have a lot of great players. [Cardinals wide receiver] Larry Fitzgerald, anyone who's seen him play in the last three weeks … he's unbelievable. When you watch him for a full game, it's pretty impressive what he can do.
"The NFL is extremely competitive from week to week. A team like Arizona that's never been to the Super Bowl … That's the beautiful part about the way the league is set up – the hope that it creates for each team."
Before signing off, Brady also talked about the many Patriots assistant coaches and personnel department staff who've left to take other jobs in the NFL, and how their departures might impact the team going forward.
]()"There's change every year. You've gotta get used to that in the NFL," he observed. "You look at Tony Dungy, head coach of the Colts. He retired. Then you have their defensive coordinator I just saw, [Ron] Meeks… he retired. Every team deals with it. We've dealt with it, about three or four years ago with our two coordinators, Charlie Weisand Romeo Crennel. Then Eric Manginileft. This year, there are different defections.
"There are incredible coaches that have been a huge part of our success that had opportunities. People who work hard deserve those opportunities. They take with them all the great memories and experiences from our team. It's the responsibility of the people who are still with the Patriots to worry about the Patriots."
And in Brady's mind, the Patriots' winning nucleus is still intact.
"As long as we have Robert and Jonathan Kraft and Coach [Bill] Belichick," he concluded, "I always think we're going to be just fine."
From the sounds of it, so will Brady.