A steady, light rain fell throughout the day, but the Patriots remained outside on their training camp practice fields for the second of three mini-camp sessions.
None of the players who didn't take part on Tuesday returned to action on Wednesday. In addition, veteran defensive lineman Jonathan Fanene sat out, after injuring what looked like a left knee late Tuesday, as well as DE?/OLB Jermaine Cunningham and rookie safety Tavon Wilson.
As you might expect there was some sloppy play, particularly on offense during team work against the defense – perhaps in part to the wet conditions. Quarterback Tom Brady was clearly frustrated with the results, yelling out in disgust at one point, but afterward said he was having more fun playing football than he's ever had. He also sounded a positive tone when speaking in general terms about where he and his teammates are in their progress to this point.
"It's been good. We've had about 12 practices, one more tomorrow, got to finish strong," he began.
"We've done a lot of installation [of the playbook]. There's been a lot of stuff thrown at the players… probably more than our level of comfort, but it's nice for everyone to hear things and cover everything, and at least you've heard it once we get to training camp. The coaches really kept the pressure on us to see how much we're retaining from week to week. The guys worked hard at it. It's been a lot of fun.
"You can really see what kind of team you're going to be, see the level of competition, the level of focus, the level of concentration, especially on wet, rainy days," Brady added. "We're moving from situation to situation. There's been a lot of red [zone] work right into third-down work, backed up, plus-50 work… there's been a lot."
Brady said mini-camp also offered an opportunity for every player – himself included – to assess where they're at individually and, once camp concludes tomorrow, what areas they need to focus on over the next month and a half layoff before training camp begins.
Some players need more mental reps in the playbook; others must improve their conditioning, strength, speed, or other physical aspects of their game.
According to the QB, his body is in good shape, his conditioning and strength are where he expects them to be, yet Brady insists he's "nowhere near" where he needs to be.
"No one's ready to play a game yet, I can assure you of that," he asserted. Consequently, his emphasis over the next several weeks will be on his mechanics: his drop-back technique, throwing motion, footwork.
While he says he truly enjoys working on his fundamentals, Brady, for the first time in his career, will have to do so without the man who has been his personal tutor in that area. Tom Martinez died this past February, leaving a sizeable hole in Brady's professional and personal life.
"I had a great level of comfort with Tom over the years. He was always someone I could call and rely on," Brady recalled. "I know he's watching now with every throw. I hear his voice in the back of my head with every throw. I have to rely on what he's taught me over the years. I have a lot of stuff written down of things we've talked about and I've learned."
In at least one respect, Brady is fortunate when it comes to his position coaching to have Josh McDaniels back as offensive coordinator. The two enjoyed a great rapport during McDaniels' first go-round in the job (which carries the responsibilities of QB coach as well). Brady also has an upgraded group of receivers that includes some veterans with whom he is familiar – Jabar Gaffney, Donte' Stallworth – and free agent Brandon Lloyd, who is winning positive early reviews.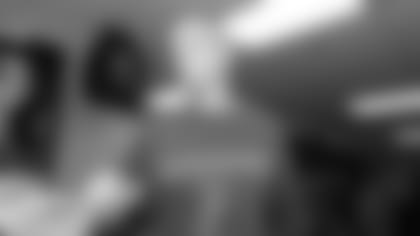 "I've been very pleased with Brandon," declared receivers coach Chad O'Shea, "as well as the other guys. I'm very pleased with where they are at this point in the year. They've worked hard. We have a veteran group that shows up every day. You see the characteristics of why they've been in the league for so long, such as their work ethic, dependability, maturity, the level of football intelligence."
On the other side of the ball, the defensive backs are on the younger side, compared to their counterparts at wide receiver, but will be no less scrutinized. Perhaps more so, in fact. In large part, that is due to the rollercoaster performance of Devin McCourty in his first two seasons.
His position coach, Josh Boyer, was asked today what he's doing to help McCourty, who suffered a sophomore slump, bounce back to the Pro Bowl form he exhibited as a rookie.
"The thing with Devin," Boyer explained, "you know he's going to come in with an outstanding work ethic. There's a couple things that we've been focused on technique-wise with Dev to help him try to improve his game. I think the big thing with him is consistency. He did a lot of good things for us last year. We try to build on those good things, and the things that aren't so good, we'll try to improve those. He's mentally tough, he's physically tough, he's able to handle coaching, adjustments – that's what makes him flexible in positions, too."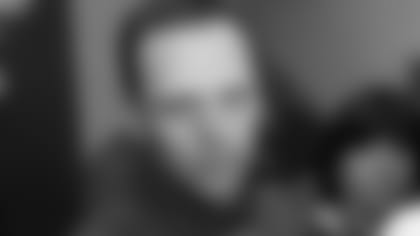 Meanwhile, Alfonzo Dennard is being watched more closely than most seventh-round draft choice because he was widely considered a second-round talent whose stock dropped when he was arrested prior to the draft following a bar fight. During mini-camp Wednesday, he was beaten for scores on two straight pass plays in the red zone, which led Boyer to give the rookie some one-on-one instruction. Dennard recovered on the third play and drew praise from Boyer.
"Alfonzo, like a lot of young guys who come in, has made some mental mistakes," Boyer observed later, "but he's picked up some things very well. He's just working hard to improve every day. He's making some progress there. On the field and off the field, he's picked up things pretty well for us, and he's got a long way to go."
The same, of course, can be said of all the Patriots at this point. Though there will be no official football activity over the next six weeks, make no mistake, the early summer will be critical for every player.
"We're in full preparation mode. There's no breaks," declared Brady. "We had our vacation, we had a lot of time off, and now it's time to focus on what we need to do. We're going to blink and the first game is going to be here."
Patriots mini-camp concludes Thursday afternoon.