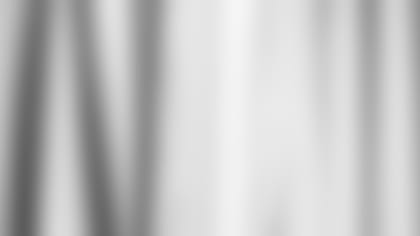 ]()
             (Nov. 13, 2001) -- Who is Tom Brady and is he for real? Those are the questions being asked around the NFL following the remarkable rebirth of the New England Patriots and their offense.  

With Drew Bledsoe at quarterback, this had been a production-deprived group for more than a season and a half. From the middle of the 1999 season through the end of 2000, the Patriots went 7-17 and averaged 16 points per game. They opened this season with losses to Cincinnati (23-17) and the New York Jets (10-3).
There was no running game. Wide receiver Terry Glenn had been suspended. If things weren't bad enough, Bledsoe then made perhaps the worst decision of his nine-year career late in the loss to the Jets. He decided to play chicken with Jets linebacker Mo Lewis after scrambling out of the pocket, suffering a concussion as well as a sheared artery in his chest.
Gone was The Franchise. Gone was a proven passing game to carry the offense and take the heat off the defense. Gone for another year was the prospect of making a run at the postseason. Gone was hope.
At least, that's what almost everyone in and outside of New England thought. Everyone, that is, but the Patriots' players and coaches.
They had the benefit of seeing Brady every day in practice. They'd seen him show up for minicamp a full 15 pounds heavier than when he'd left after his 2000 rookie season, thanks to a tireless offseason of working out. The spindly, frail-looking 210-pound rookie had morphed into a 6-foot 4-inch, 225-pound veteran who obviously had done his homework in the classroom as well as the weight room.
The Brady who showed up for minicamp had a decidedly stronger arm and total command of the offense. Through minicamp, passing camp, and training camp, the Patriots saw the same attributes, with no dramatic shifts in performance or attitude.
Every day, the same Brady showed up. By the end of training camp, he had moved ahead of veteran Damon Huard to No. 2 on the depth chart. The former sixth-round draft choice from the University of Michigan was so efficient, in fact, that if he and Bledsoe had been in legitimate competition for the starting spot, Brady would have won.
But they weren't in competition. Bledsoe was the high-paid veteran starter who had nothing to prove. Brady's goal was to make the roster.
Seven games as a starter have changed that. Brady has been as effective and productive in regular-season games as he was during the preseason. With him pulling the trigger, a team that had won seven of its previous 26 games has won five of seven. A team that had scored more than 20 points only five times in those 26 games has been held under 20 just once.
"His decision making is a real strength," Patriots coach Bill Belichick says. "He understands coverages and where the openings are going to be."
Something else changed this week. Seven weeks after being injured, Bledsoe received medical clearance to resume practicing, but Brady will start Sunday night against the Rams. After that, let the competition begin.
Belichick has made it clear from the start that he doesn't subscribe to the theory that a player can't lose his job to injury. He has said he'll go with whoever performs better.
That's not just lip service. As strange as it would have sounded two months ago, Bledsoe really is in competition for the starting job he's held since his rookie season of 1993. And Brady, who threw an interception, lost a fumble, and was sacked seven times in Sunday's game against Buffalo -- yet still led his team to a 21-11 victory -- is ready for the challenge.
"I've had hard times before," he says. "You learn how to deal with them and just move forward. You have to put everything behind you because you can't get last week back.