Tom Brady was back where he's most comfortable, on the field with Wes Welker grabbing touchdown passes.
The headline-making quarterback threw two of his three touchdown passes to Welker, who returned from a serious knee injury, and led the New England Patriots to a 38-24 win over the Cincinnati Bengals on Sunday.
The season-opening victory came just three days after Brady was unhurt in a two-car crash then agreed to a contract making him the NFL's highest paid player.
His day was made smoother by Welker, who caught eight passes for 64 yards less than eight months after surgery for a torn knee ligament.
Chad Ochocinco and Terrell Owens combined for 19 receptions for 212 yards and a touchdown for the Bengals, but their impact fell short of the hype that accompanied their partnership.
The Patriots' dominance was complete as they also scored on defense with Gary Guyton's 59-yard interception return and on special teams on Brandon Tate's 97-yard runback of the second-half kickoff.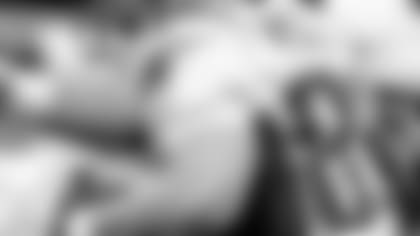 ]()Welker led the NFL with 346 receptions the past three years, the last coming on Jan. 3 in the regular-season finale at Houston. He tore a ligament in his left knee on the play and missed New England's 33-14 first-round playoff loss to Baltimore.
The Ravens led that game 24-0 in Gillette Stadium. On Sunday in the same stadium, the Patriots led the Bengals by the same score.
New England quickly boosted a 24-3 halftime lead to 31-3 on Tate's touchdown.
Cincinnati cut that to 31-17 on Carson Palmer's scoring passes of 1 yard to rookie tight end Jermaine Gresham midway through the third quarter and 28 yards to Ochocinco with 22 seconds remaining in the period.
Then, Brady took back control by leading a 14-play, 81-yard march capped by a 1-yard scoring pass to Rob Gronkowski, another rookie tight end. It was his first pro touchdown and, before lining up to block for the extra point, he handed the ball to Brady for safekeeping on the sideline.
Brady completed 25 of 35 passes for 258 yards. Palmer, forced to throw because of the big deficit, finished 34 for 50 for 345 yards and two touchdowns. Ochocinco had 12 catches for 159 yards, and Owens added seven receptions for 53 yards.
Cedric Benson scored on a 1-yard run for Cincinnati with 3:57 left in the game.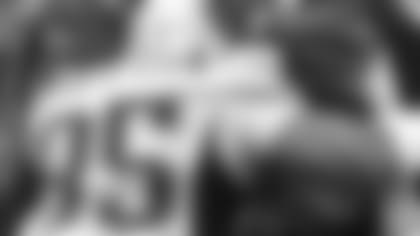 ]()While the Patriots' offense was expected to be strong, the young defense was suspect but was very stingy in the first half. The Bengals first five possessions ended with three punts, a lost fumble and Guyton's touchdown that made it 24-0 with 5:38 left in the half.
On their first offensive play, Palmer threw about 35 yards down the left sideline toward Owens. Rookie cornerback Devin McCourty, a first-round draft pick, stayed with him step for step and broke up the play.
Ochocinco gave Owens the nickname "Batman" after the Bengals signed him as a free agent and assumed the "Robin" identity for himself.
On the Patriots' first offensive play, Welker caught a 5-yard pass over the middle. He ended that drive with a 9-yard touchdown. Stephen Gostkowski's 32-yard field goal made it 10-0, and Welker struck again with a 4-yard scoring catch about 6 minutes into the second quarter.
Copyright 2010 The Associated Press. All rights reserved.