The life of a rookie in an NFL training camp can be a strenuous one. Rookies walk a fine line between having to stand out on the playing field to grab the attention of the coaches, but also having to find their niche within the off-the-field social structure of the team. Patriots second round draft choice Deion Branch realizes that as an early-round selection he is expected to contribute to the team; he also realizes that blending in on an already veteran-based roster will be critical for his success in his near future. Branch's first step on his way to 'fitting in' was getting signed earlier this week.
"I didn't want to be one of the guys that all the veterans would be looking at like, 'He's holding out, for what reason? He needs to be in with the rest of the guys.' I don't want to be looked at like that," Branch said. "I wanted to come in with the rest of the guys and get the same treatment as the rest of the guys."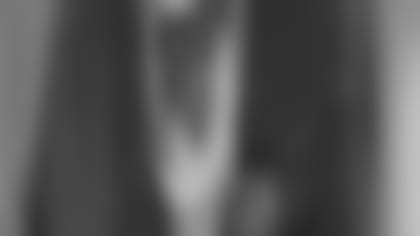 ]()
            "I didn't want to be the guy, one of the players, that stands out from everybody. That's not me. Right now my role is just to make the team. The next is to go out there and do what the coaches ask me to do."  

And whatever the coaches do ask of Branch on the field, he says he is more than willing to throw everything he has into it. He prides himself on working for what he has accomplished and should be a good fit on this team that is know for its workmanlike attitudes.
"I can improve on everything," Branch said. "I don't think I am at that level where I can say I am good at this or I am bad at that. I think I can improve on every part of my game. To be honest, I have been working since I was in high school and it's not easy. You've got to work if you want to be what you want to be."
While Branch officially became a Patriot when he signed his deal, that doesn't necessarily mean he feels like a member of the team just yet.
"Not yet," Branch said. "That will be when I step on that field, then I will feel like I am here. I am a part of the team, but I am not actually on the team. So until then, then I will feel like a Patriot."
Branch might not feel like a Patriot yet, but his attitudes and work ethic certainly seem to reflect those that helped this team become Super Bowl champions last season. He has talked the talk and later this week it will be time for Branch to join the veterans on the practice field to walk the walk. Only then can Deion Branch truly become a member of this football team