The Patriots' initial 53-man roster for the 2021 season has been finally set, and though there are sure to be more moves coming along the way, the main core of the team they'll start the 2021 campaign has been set.
After a competitive training camp that featured three preseason games and two sets of joint practices, the Pats have found some exciting new pieces that should play big parts in the upcoming campaign.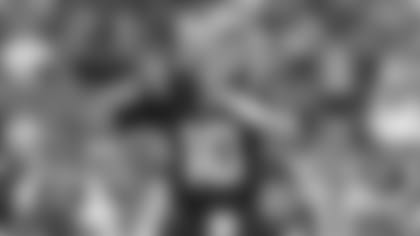 Mac Jones takes over at QB
The biggest news of the day was the surprising release of Cam Newton, a move that signals rookie quarterback Mac Jones will be under center as the starter when the season starts.
"Mac's done a great job, he's come in and worked really hard," said David Andrews on Tuesday. "Being vocal at times, making mistakes and [kept] moving forward."
It's been a spring and summer of remarkable development for the rookie, who saw extended action in all of the preseason games and joint practices. Perhaps most enticing was his work on the first day of joint practice against the Giants. Jones moved the offense down the field against the Giants defense in a variety of ways and looked every bit the part of a starting NFL quarterback.
But it wasn't just joint practices, he played solid throughout all three preseason contests as well. If not for some deep ball drops it might've been an even more impressive preseason for Mac.
After getting his feet wet during OTAs, Jones' progress has been consistent, while drawing praise from his coaches and teammates for his commitment and hard work. The skillset that helped Alabama win the National Championship last season has translated to New England, as Jones has steadily grown more comfortable in the offense. Calm in the pocket, throwing with anticipation and accuracy, not afraid to take a deep shot, winning the respect of his teammates...he fully earned the starting job.
There will certainly be growing pains, but there's a lot to be excited about as New England turns their offense over to a rookie signal-caller.
Undrafted rookie streak alive...for now
Quinn Nordin was the only undrafted rookie in camp but he's beaten the odds to keep the team's undrafted rookie streak intact, at least for now. Nordin battled through some inconsistency but has always displayed a big leg.
Despite a missed field goal and two missed extra points against the Eagles in the second preseason week, he rebounded in the finale against the Giants and did enough for the team to give him a shot.
Nick Folk shouldn't be going far and could still possibly land on the practice squad to add a layer of insurance, but Nordin has the leg strength to be a weapon from over 50 yards and that could be valuable. Accuracy is the question and he must remain consistent to hang on to the job. Continued work on his mechanics could pay dividends.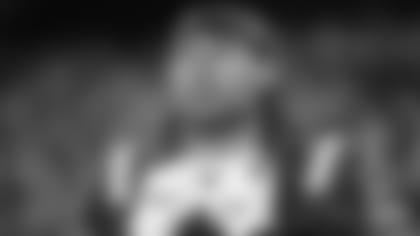 Gilmore's PUP placement puts eyes on secondary
Stephon Gilmore landing on the PUP list is an unfortunate development as it means he will miss the first six weeks of the season. Gilmore continues to recover from a torn quad suffered last season but has remained with the team all summer, providing valuable leadership and insight to the cornerback room.
Contract issues could also be playing into Gilmore's availability, as the corner is in the final year of his contract with the team. Will an October return be coupled with a pay raise or perhaps even an extension?
There's no denying this is a different defense without their shutdown corner and how well players like Jalen Mills, JoeJuan Williams and others can hold up on the outside until Gilmore is back on the field will play a big role in how the defense fares in the first month of the season.
Front seven leads the way
There weren't a lot of surprises on defense, reinforcing the work that the team did in free agency and the draft this season. Dont'a Hightower and Kyle Van Noy are back, Matt Judon has jumped right into the mix, while Ja'Whaun Bentley, Josh Uche and Chase Winovich have all made strides this offseason.
The defensive line features even more new faces with Davon Godchaux, Carl Davis and Henry Anderson bringing a new level of toughness to complement Lawrence Guy and Deatrich Wise, while Christian Barmore has been force this summer.
The line and linebackers offer Jerod Mayo and Steve Belichick a lot of different matchup options and no matter what they're trying to take away from an offense, they've got a number of experienced players who have been there and executed.
With some depth concerns in the secondary and a rookie quarterback under center, the front seven will be even more important. But on paper, it looks like they will be up to the task and ready to lead the way.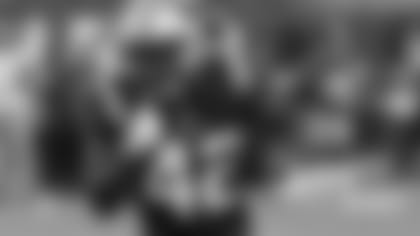 Ground and pound
The good news for Mac Jones is that he's surrounded by many quarterback-friendly pieces like a veteran offensive line loaded with maulers, an upcoming backfield with some exciting young pieces and a tight end group that is long on promise but short on experience healthy and together this summer.
Based on their composition, the Patriots will be a team that wants to run the ball early and often and it makes sense to keep Jones out of third-and-longs. Damien Harris could be headed for a breakout season, but Rhamondre Stevenson and J.J. Taylor were both outstanding this summer while James White was rounding back into form.
The tight ends and receiver Jakobi Meyers should be Jones' best friends, but it's still largely theoretical, as Jonnu Smith and Hunter Henry have battled injuries this preseason. Still, the promise is there for a balanced offense that can line up in 12 personnel and force defenses to pick their poison.
It's critical Smith and Henry emerge, while Nelson Agholor and Kendrick Bourne are the x-factors. Teams will likely try to take away the short easy reads and force the rookie to hit his throws outside and deep, spots where Agholor and Bourne are likely to be the targets. They've both had their moments this summer, but now it's time to deliver.