After weeks of breathless daily updates charting the progress of the quarterback competition, Bill Belichick ended it with a dramatic move, reportedly (according to the Boston Globe) including Cam Newton among his final cutdowns on the eve of the season.
Newton's departure opens the door for Mac Jones to start the season as the starter, likely with Brian Hoyer as his backup with Jarrett Stidham waiting in the wings as he recovers from back surgery.
Based strictly on passing, this really wasn't a competition in the first place. Jones consistently threw the ball with more conviction and accuracy than his more experienced competitor both in practice and in all three preseason games. Where some felt Newton had the edge was in experience and with his legs, but evidently Belichick felt the time was now to integrate the rookie into the lineup. It also couldn't have helped Newton's cause when he had to miss five days of work last week due to COVID protocols.
What's less clear is the manner in which Newton was let go. It's possible Belichick didn't want the kid looking over his shoulder and thus allowed Newton the chance to hook on elsewhere. It's also possible that Newton wasn't interested in sticking around as a backup and Belichick agreed to let him go.
Either way the Jones Era is underway. The rookie experienced the predictable ups and downs that come with the position, showing both pinpoint accuracy and a grasp of the offense as well as occasional struggles with his reads and delivery. Belichick knows more than most how those factors will impact the Patriots offense, but there's little doubt that Jones runs it in a more efficient manner than Newton ever did.
Throughout the summer all eyes were on the veteran as fans and media alike searched for signs of improvement over what had been an unproductive first season with the Patriots. None was clearly visible, however, and Jones' potential to improve represented a much higher ceiling than anything Newton could provide.
Recapping the summer
The preseason has come to an end and soon the Patriots will be consumed with preparing for the Miami Dolphins on opening day. A lot transpired over the course of a summer that saw New England win all three games and get some significant practice time in with both Philadelphia and the Giants.
Some developments were pleasant while others offered reason for concern – perhaps even more so than existed heading into training camp. Here's a look at some items that stood out on each side.
Positives
Quarterback – Let's start at the top: Jones got a ton of reps and for the most part seemed to handle the glut of information well. He rarely if ever looked flustered and consistently got the offense running in a fashion that most are accustomed to. He wasn't perfect, far from it, but he showed signs that he could very well be The Man going forward – and Belichick obviously agreed.
The running backs – Pretty much all of them. After opening camp on the NFI list due to what Ivan Fears said was a failed conditioning run, rookie Rhamondre Stevenson looked like a player ready to contribute immediately. Many have suggested that Belichick opts to redshirt his rookie running backs but that hasn't really been the case with traditional ball carriers. Laurence Maroney, Stevan Ridley and Sony Michel all received significant carries as rookies. Even BenJarvus Green-Ellis, an undrafted free agent, got 74 carries and scored five touchdowns in his first season. The redshirts have come with pass catchers such as Shane Vereen and James White, which makes sense given the complexities of the passing game in the Patriots offense.
Stevenson's emergence likely made Michel expendable, and now he'll join Damien Harris as the main ball carriers while J.J. Taylor looks like a Dion Lewis/Rex Burkhead type who perhaps is suited for a hybrid role. Add the reliable White to the mix and it's easy to see why most believe the Patriots will lean heavily on the ground game in 2021.
Pass rush – It was just preseason but the Patriots front seven certainly looks like it will have the ability to apply pressure on the passer. Matt Judon in particular looks like a player who can win one-on-one battles and not have to rely on scheme to get pressure. The abundance of linebackers – Dont'a Hightower, Kyle Van Noy, Josh Uche, Ja'Whaun Bentley – gives Belichick options when it come to dialing up the rush and it was very successful this summer, both in games and on the practice field.
Jakobi Meyers – The third-year wideout looks like he's poised for a breakthrough season. He consistently gets open and has dependable hands while showing toughness and physicality across the middle. He's emerged as the team's best option at wide receiver.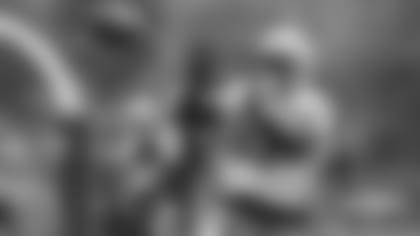 Negatives
WR depth – In truth, this could just as well be wide receivers in general. Aside from Meyers the offense has lacked consistency at the position all summer. Nelson Agholor and Kendrick Bourne both flashed ability but too often disappear. Agholor was targeted on an early third down in Meadowlands and was blanketed by the Giants James Bradberry. Both he and Bourne have struggled through some drops as well. The Patriots will need these two to generate separation more consistently and catch the ball.
TE health – The idea of Jonnu Smith and Hunter Henry is tantalizing. The problem is we just haven't seen the two together much at all. Henry has been dealing with a shoulder injury while Smith fought through hamstring issues in the spring and more recently a bad ankle. Smith showed some of what he can do with his athleticism at times, catching short crossers and turning them into sizable gains. The two-tight end looks figure to be a big part of what the Patriots want to do in 2021 but so far we've only seen glimpses.
CB depth – Stephon Gilmore's absence has put a spotlight on the secondary and the need for help in the coverage department is apparent. Without Gilmore the Patriots have just J.C. Jackson as a reliable option on the outside, possibly forcing Jalen Mills to move into the starting role on the other side. Joejuan Williams also got plenty of looks outside but the lack of depth is noticeable as opposing receivers were able to get free consistently this summer.
Power 5
The season begins in less than two weeks so it's time to start our weekly power rankings (although there's still plenty to be learned between now and Week 1).
1.     Tampa Bay – The defending champs brought everyone back and thus hold onto the top spot.
2.     Kansas City – The Chiefs remain the cream of the AFC crop and very much a favorite to unseat the Bucs.
3.     Buffalo – Some have questioned the Bills legitimacy but on paper they are deeper and more talented in 2021.
4.     Cleveland – The Browns finally enjoyed some success in 2020; can they now build on that?
5.     L.A. Rams – I've always felt Matthew Stafford was wasted in Detroit. Now he gets his chance to prove it.