I've seen plenty of articles about position units on the Patriots. Most units seem to be rated pretty solid. The only group I don't hear much about in a positive way is the linebackers group. With that said how do you feel about each unit and could you give more of a breakdown on how you see the linebackers playing out as starters and backups? I personally feel the linebackers could be an issue on defense especially if they don't fill more aggressively in the run game and cover backs of course out of the backfield. -Ron Scarlata
I do think losing Raekwon McMillan was a blow, he would've fit an athletic inside linebacker role. They have plenty of defensive backs who can play inside but after Bentley there aren't a lot of inside linebacker options, though Harvey Langi does offer some potential. Other than those concerns, I think this is an exciting unit, with a reliable top four of veterans and two high-energy young guys who should make the defense more athletic. As I wrote last week, I think Uche and Winovich are major keys to the defense this season. Could they be called upon to play an expanded role if Hightower, Van Noy or Judon get dinged? How does Anfernee Jennings fit into the picture? Even Terez Hall showed some promise last year but remains on PUP. There's a lot to work with and I'm excited to see it all come together after enduring last year. If the young guys step up this could be one of the best units on the team. -Mike Dussault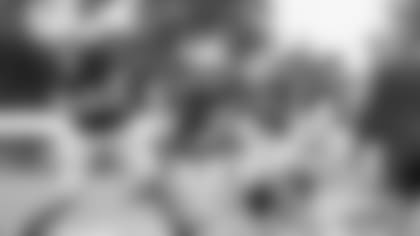 With Anderson and Wino playing into the 4th last night, are they in or out? -@JLeggett65
We can't help but read into who plays into the fourth quarter of the final preseason game but I do think it comes with a caveat that there were only three games this year so it's not necessarily a death sentence. At least in Winovich's case, he got a late start due to beginning the summer on PUP, so I could see the need to get him some extended action. As for Anderson, I have a hard time figuring him out. He has $3 million guaranteed after signing a two-year deal this offseason. But he just hasn't really been in the mix with the top unit during the summer and I still don't entirely see his fit in the defense as he looks to me a lot like a 4-3 defensive end which can be tweeners in this system. That said, Anderson is a big, tough player and that has shown up in his work during preseason, albeit in later reps. I'm pretty sure there'd be a use for him over the course of the long season and the defensive line is a spot where you can never have enough of those big, tough players. I still think both make the 53-man roster. -Mike Dussault
Hi Deuce! At the start of the preseason it was so much about the TEs and possibly two TE sets, 12 personnel etc. Do you think the injuries have shut that all down or do you think they have enough and we will still see a strong TE focused offence presence? -@clazzyclare
I really wouldn't be surprised to see the Smith-Henry package leading the way against the Dolphins in the opener, and even if Henry can't go yet, I'd expect Asiasi to be alongside Smith for a good chunk of plays. They just didn't have much opportunity this offseason to work with all their tight ends at once. Smith was only briefly available at minicamp; Henry was hurt in the days before the first preseason game and got no reps against an opposing defense this summer. LaCosse was the saving grace during those periods but got hurt in the first day of joint practices with the Eagles and hasn't been seen since. Asiasi has been a bright spot after coming off the COVID-19 list, he's gotten back to where he was this spring when he surprised with improved athleticism and some notable big plays. While LaCosse's prognosis is unknown, it would appear the other three are all on track to be ready sooner than later. Of all the things I think the Patriots are getting ready to spring on the Dolphins, liberal usage of the tight ends is the one I'm still most on the lookout for. -Mike Dussault
Do you think we should pick up Breshad Perriman now that he'd been cut from the lions to give more depth at WR? -@Jon_Bol_54_
At this point the Patriots have just three wide receivers that I believe they can count on so I'd say they should consider any wide receiver who gets released over the next two days. Could we really count on anyone who got released at this point? Probably not immediately, but the concerns about the wide receiver depth must be real. Specifically to Perriman, he never really interested me, but after Jakobi Meyers, I'm don't truly know what the offense has, so a case could be made for just about anyone, at least until N'Keal Harry's situation is figured out. To me, it would appear Perriman is more in line with Agholor's role and if they're already trying to upgrade that spot it would be a troubling sign. Give me another savvy receiver who can get open quick and catch everything thrown his way. -Mike Dussault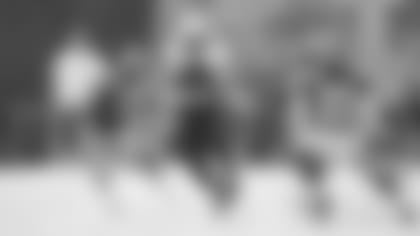 Hi Mike. Do you think that the Gilmore contract situation will be resolved before the Miami opener? Also, what hoodie is Bill going to wear for the opener? -@joelshapiro20
I'd like to think so but as we talked about on the Post-game Show last night, there are a few moving parts here. Is Gilmore fully healthy? Is he just hanging out, waiting until he gets a pay bump before he gets back on the field? I'd like to think the team recognizes what an important piece he is, especially with limited cornerback depth, but we've seen these things go both ways in the past. Can they find a satisfactory middle ground? Tuesday's cutdown will be an interesting crossroads as the team decides whether to move him to the regular-season PUP list which would cost him the first six weeks of the season. Or they could even put him on IR and then he'd have to sit out just three weeks. Bottom line, they need to figure it out and get Gilmore out there as soon as he's physically able. If he's physically able now there's no reason to drag feet.
As for the Hoodie, let's go with old reliable, the infamous Hot Jacket for the season opener. The only question is will he wear the new 2021 red-shouldered one? Or perhaps the De-Elvis'd that has been a fixture here at the end of the preseason. - Mike Dussault
What does the corner situation look like without Gilmore? More specifically who is opposite Jackson and how much depth will we keep? -@PatsFan0910
This dovetails nicely with the last question as I think the interior depth is pretty good, assuming Myles Bryant and Jonathan Jones are ready to go. They were both at the last practice on Friday though Bryant had on a red jersey. Add in Jalen Mills, Kyle Dugger and Adrian Phillips and the middle of the field should be well-handled. It's on the outside that I have questions. J.C. Jackson had an excellent camp and was around the ball a lot like he usually is. But as evidenced by D'Angelo Ross' start in the slot against the Giants, it seems like they're still trying to piece things together in Gilmore's absence. Joejuan Williams seemed like he was factoring into it, but he seemed relegated to second-string duty in the finale. The trade for Shaun Wade also seems to signal some concern at the position, though again, he's seems like a better inside projection. Right now, my biggest concern for this team are the available matchup pieces in the secondary. Gilmore's return could significantly shift things, but I'm kind of missing Jason McCourty right now. -Mike Dussault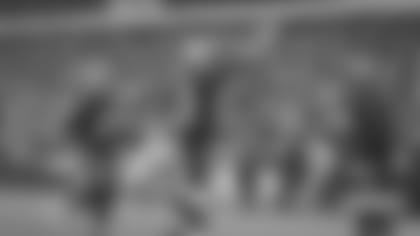 Does it negatively affect the Patriots ability to prepare for the season when their join practices and preseason games were all against the worst division in football? Would they benefit more by playing against tougher preseason opponents? -@crehfish
I think the value of going against a different scheme and set of players far outweighs how good or bad those respective units really are. Simply getting to hit other people or adjusting to a new coverage that your own team doesn't run are of a lot of value. That said, you can certainly temper performances based on who they're going against, but is it really all that different from the usual preseason rosters, especially as the games drag on? The more important thing in my eyes is variety. The Patriots faced plenty of mobile Jalen Hurts in Philly joint practices and they saw more traditional pocket passers against Washington and the Giants. In all, I think they got all the could out of the sessions and after last year, how could they not. -Mike Dussault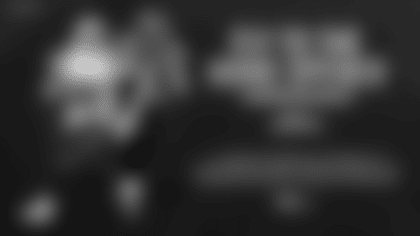 Home Opener Sweepstakes
Enter to win two tickets to the home opener and two JetBlue flights.