Brian Hoyer has been familiar with the MSPCA-Angell for years, but to truly understand all the work the non-profit does, it takes a visit to their Jamaica Plain headquarters.
The New England Patriots quarterback did just that Tuesday, getting a tour of the animal hospital and adoption center with his wife, Lauren, and daughter, Cameron.
"It's always something that just pulls at my heart," Hoyer said.
The journeyman first chose MSPCA-Angell for his My Cause My Cleats charity in 2017 (the first season of his second stint with the team) and every year he's played in New England since.
Hoyer felt animal causes were underrepresented within the NFL's campaign, where players get to customize cleats and auction them off for charity. A dog guy to his core, he was happy to help change that.
"There weren't a lot of guys doing anything with animals, and the MSPCA was a no-brainer," Hoyer said.
"There are a lot of great causes, many for children, but there's a lot of guys doing that. To me, this is so important too. That's why I pick it every year."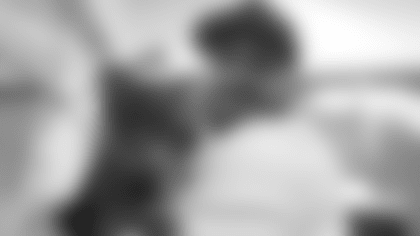 As someone who's built a long, successful career in the league as a backup quarterback, always finding his way back to New England, Hoyer knows how important second (and third) chances can be.
He has a sweet spot for high-energy dogs, like boxers, who often get surrendered to hospitals when their owners realize what it takes to raise and train those breeds. The pandemic only made that issue worse for shelters, on top of the animal cruelty cases they already deal with.
"They can't help the situation that they're forced into," Hoyer said. "To me, that and children, they're just so helpless unless someone steps in. That's why we adopted two boxers, actually. We had one for a long time. He passed away at 10 and that was our first big loss of a pet. I didn't think I could do it again, but I thought he would want us to give a life to another dog."
The Hoyers adopted a boxer named Melvin last summer, but noticed a lump on his neck and brought him to the Angell Animal Medical Center.
Melvin was among 10,000 animals treated in the clinic last year, and the experience helped Hoyer get a better idea of all they do.
"We were so thankful to have such a great place to bring him," Hoyer said.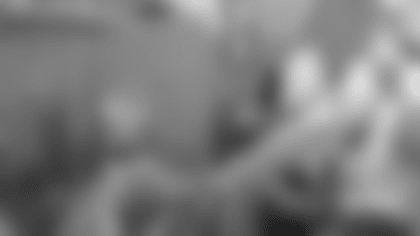 MSPCA-Angell is split between two divisions.
There's the animal protection department, which includes law enforcement, two adoption centers in Boston and Cape Cod, and an advocacy team that helped to end greyhound racing in Massachusetts and pass Nero's Law. The other division includes the Angell Animal Medical Center in Boston and their satellite hospital In Waltham, MSPCA - Angell West, as well as three clinics.
"Our goal is to keep the animals outside of these walls and with their families," said Bonnie Jarm, the executive director of marketing.
According to Jarm, MSPCA-Angell adopted out 4,500 animals last year and gave away almost 2.5 million pet meals to families in need through a network of 54 pet food pantries in underserved neighborhoods.
Through a partnership with the Northeast Animal Shelter, the organization helps transport animals from around the country to get them out of cruel situations or natural disasters.
"It's huge," said Lauren Hoyer. "You see all the work that goes into this."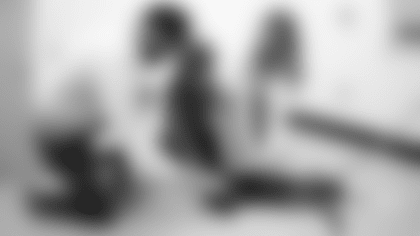 But with no government funding, that is all made possible from over 600 volunteers and donors. As part of their tour, the Hoyers got to see how their support has helped the MSPCA – Angell build a new ICU and animal intake center.
"It meant the world to us that he chose the MSPCA Angell for the My Cause My Cleats campaign," Jarm said. "We were all very excited about that, and to have his support and his voice supporting us helps us spread the word about our mission and garner more support from others who want to learn more. It's critical to have that kind of support as well as support from other donors to build things like the new ICU.
"Last year, our Pet Care Assistance Fund gave away over $600,000 in medical care for families who needed a little bit of help with providing medical treatment for their animals. That was just part of what we gave away in financial aid and support to our hospital clients. So whether it's that or finding new homes, none of it could work without our volunteers, our donors, and supporters. Having him use his platform to support us is huge."
Learn more about the MSPCA-Angell here.