Gillette Stadium looks a little different on June 14. Instead of green football turf, mounds of dirt cover the field in preparation for Monster Jam on June 15, and where one would typically find standard SUVs and sedans are, uh, much larger trucks.
And Patriots players don't shy away from the sight. In fact, they get up close and personal.
Matthew Slater, Brian Hoyer, Troy Brown and their respective kids all have a chance to check out the trucks ahead of Saturday's show, climbing up and see the world from the driver's seat of a monster truck. It's not a typical Friday at the office, but for the kids especially, it is a special day to see something so massive and impressive.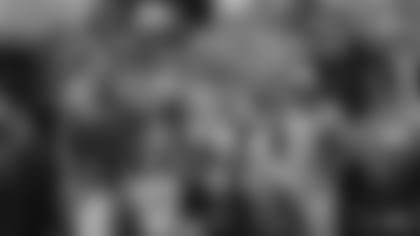 "He's been to a Monster Jam before in Cleveland," Brian said of his son, Garrett. "He's got all the toys, and last year we had already gone for summer. This year we had a chance to come so I knew he'd be excited."
After posing for pictures and climbing in trucks like Grave Digger and Son-uva Digger, Troy and his son, Skyler, and Brian, his son and his friends climb into the back of a green truck in the stadium parking lot and buckle up for a ride.
"If it's too fast, you can tell them to slow down," Brian says to his son, Garrett, and his friends Joe and Jack before the ride begins. The boys nod, but they won't heed that advice. Once the truck took off, whipping around the parking lot and doing donut after donut, they yell for the driver to go faster.
Brian and Troy both laugh as the ride goes on, but getting back down to solid ground, they start to feel it.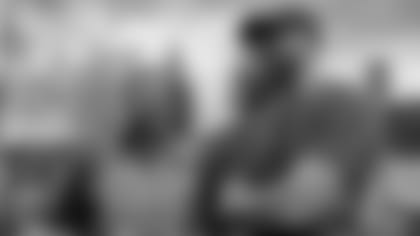 "I feel a lot different than I did when I got on," Troy said. "My stomach has got a few butterflies in it right now."
"When he was doing the spins that's when you feel it the most. It's amazing, the acceleration," Brian said. "I was watching [the driver] too, and he was holding it all the way to the left to spin us and even when he would straighten it out, we would still be spinning."
The ride only lasts for a few minutes, but as the group walks back, all four kids are giddy. The adults move a little slower, reeling from ride but still smiling.
"It was cool," Brian said. "Garrett probably feels like the big man on campus right now being able to bring his friends and do this stuff."