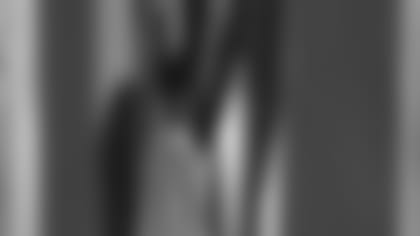 ]()
            **Tedy Bruschi** first made a name for himself as a college football player at Arizona via the sack, concluding his NCAA career tied atop the all-time sack list with 52. And while he still brings down the occasional quarterback on Sundays during the fall, he will be making sweet music with a different sort of sax on stage at Symphony Hall on Monday night where he will perform Rob Buckland's "Watch You Step" on his alto saxophone as part of the Longy School of Music's annual gala.  

The performance will be Bruschi's second appearance at the annual gala, all proceeds of which go to the Longy School's scholarship and outreach activities. A former member of the Roseville (Calif.) High School marching band, Bruschi was forced to choose between football and the saxophone at an early age. He has reached ultimate success on the football field, but has never lost touch with his musical side.
"It is really important that kids have something that taps the artistic side of them," Bruschi said. "I know that music helps keep me in balance. The Longy School provides a much-needed service to the Boston area."
Founded by Georges Longy in 1915, the Longy School is a premier center for music education and one of only eight independent music conservatories in the United States. Last year 66 low-income students from Boston, Cambridge and Somerville received preparatory music lessons from Longy faculty at dramatically reduced rates.
]()
            "It is wonderful that Tedy Bruschi is again willing to show his support for our scholarship fund," Kwang-Wu Kim, President of the Longy School of Music, said.  

Tonight's event begins at 6 p.m. at Symphony Hall in Boston. Bruschi is expected to take the stage with the Longy Junior and Senior Saxophone Ensembles to perform "Watch Your Step" at 8:15 p.m.
Paxton speaks to All-Scholastics
Patriots long snapper Lonie Paxton took part in the Boston Globe's All-Scholastic Awards in Quincy on Sunday. Paxton filled in ably for previously scheduled speaker Matt Light, who recently had his appendix removed and could not make the event.
The Awards honored more than 600 Globe All-Scholastics.
According to the Globe Paxton spoke to the group of high school athletes about the importance of using sports as a way to open up doors in other areas of life.
"Football was a vehicle I used to get somewhere else," Paxton said.
Former Patriots defensive lineman Bernard Holsey signed a one-year contract with the St. Louis Rams. The eight-year veteran started all 16 games for the Redskins last season, finishing the year with 31 tackles and 2.5 sacks. … CBS has announced a few changes for its NFL broadcasts for the coming season. Greg Gumbel will jump from the booth back to the studio to host The NFL Today, while former host Jim Nantz will takeover Gumbel's spot alongside Phil Simms as the network's No. 1 booth duo. Lesley Visser will join Simms and Nantz with sideline reports, bumping Armen Keteyian to the No. 2 crew with Dick Enberg and Dan Dierdorf. Bonnie Bernstein will takeover Visser's former job doing reports for The NFL Today. The NFL Today lineup now consists of Gumbel, Dan Marino, Boomer Esiason and Shannon Sharpe