What are you doing over the bye week?
The answer to this question gets a different answer depending on which player you ask.
Quarterback Tom Brady, for instance, hinted that the decision was up to his wife.
"I haven't quite made any plans. Get a little rest, stay focused on what we have to do here and try to gear up for a really important next eight games of the year."
Some, like rookie Tavon Wilson, are unequivocal.
"I'm definitely getting away," he chuckled. "I'm just going to get away and relax a little bit. When I get back here next week, then I'll get ready for Buffalo."
"I'll be down in Baton Rouge, watching the LSU-'Bama game, of course," revealed second-year running back Stevan Ridley. "I've got to go back and see my boys play, try and get this upset, so I can come back and talk a little trash to [teammates and Alabama alums Dont'a] Hightower and [Brandon] Deaderick."
Some of the older veterans, however, are electing to stay home.
"Yeah, I'll be around here, all weekend. Not going anywhere," injured safety Steve Gregory declared.
"Usually [I go away], but right now, getting healthy and being ready to play is the most important thing, so, I'll be around here. It'll be a little different bye week for me, but I haven't been playing for quite a few weeks now, so, I haven't really had the toll on my body that these guys have been having."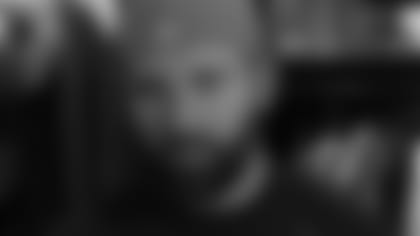 "I'm not going anywhere," stated linebacker Rob Ninkovich. "I'm going to stay here, lay around, just kind of relax, try and get myself back to feeling a little bit normal.
"This is a nice bye week because it's right in the middle of the season, so, it's the perfect time to get your rest and get the guys back that are a little bit banged up. That extra rest helps everybody."
The long weekend off is always welcome whenever it comes, but this year, the Patriots are fortunate to have it conveniently fall smack dab in the middle of their 16-game regular season, as Ninkovich and Brady indicated. However, at least one player said today he'd be willing to forgo the time off in favor of continuing to play ball.
"Honestly, this is the best I've ever felt in my life. I feel like I'm 18," linebacker Brandon Spikes maintained. "I can go play this week, or next week. I feel great, man.
"Seriously, I'm a physical guy. I'm a big, boney guy. I don't really feel any of it. It's the bye, I'm going to enjoy it, but at the same time, I'm trying to get the edge."
Keeping the edges sharp is important, of course, but so, too, is recharging what can be dead or weakening body batteries. Is that balance difficult to achieve during the bye week?
"Not really. We've been doing this long enough now that I think we can get away from the game and still come back and remember what we need to do," Ridley responded. "It's funny how you get some time away, and I'm going to watch another football game. I'm going to my local high school game… so I'm leaving football to go to football. Hey, it's my life, man.
"It's going to be a lot of rest for me, man, but I've got to get a workout in. But it's going to be a lot of sleep for me, and just letting the body recover and do its own thing."
"Definitely, the season can be a grind. It's a long season," added Gregory. "The bye week always comes and it's good for guys to get away, get their minds off things a little bit, even take a little trip, just get away from it for a little bit, but then come back ready to play again."
"You come in, get your lifts in, do the same thing you'd do every other week," explained Ninkovich, "you just have a little more time to sleep in the morning, you don't have those long, 12-hour days. I'll probably sit down and watch some college games, the pro games as well."
New England will practice today, it's only on-field work this week, before taking off for the next three or four days. They'll be back on the practice field next Tuesday, in all likelihood, to prepare for their next opponent, the Buffalo Bills.
While each player has different plans for what they're doing over the bye, they are all of one accord when it comes to how to approach this mid-season timeout.
"Be smart," said Ninkovich. "If you're going to go somewhere, just make sure you're not going to do anything that would hurt the team, hurt yourself."
"Carry yourself like a pro," added Ridley. "It's not worth it to mess up off the field, especially if you have something going for you on the field. We're very fortunate to be in the positions we are. You just have to keep that in mind with everything you do off the field."
"Obviously, you want to be smart and not bring any unnecessary attention to this football team. That's something I always try to do," Wilson asserted.
"Just be smart, stay out of trouble," stressed Gregory. "It's fine to get away, but don't do anything crazy. Use this time to rest and recover from the grind that the season can be on your body. Just stay out of trouble is the main thing."
For details about today's Patriots practice and more locker room tidbits, please visit the PFW blog.