In the Lodi, Calif., the NorCal Patriots Fan Club joined legions of supporters across the world to throw a party to cheer on the team. Club president Deanna Avakian hosted the party at her home, which also serves as the club's headquarters.
"I flagged my house and I put a big Patriot Nation on the front of my gate," said Deanna. "We had balloons and we had more Patriots stuff when you walk up the walkway."
Deanna, who has been a fan of the team for more than 40 years, along with her daughter Tayler and her niece Tiffany, drew stars on the concrete path with red, white and blue chalk so that guests knew exactly where the party was. They also hung a Patriot Nation flag to the front gate that was 10 feet long.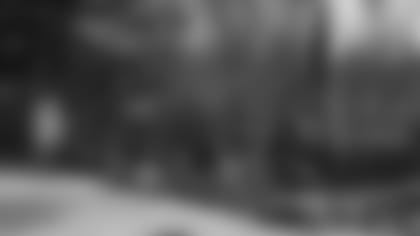 Once guests, Patriots fans and non-Patriots fans, entered Deanna's house, they found a picture wall where they could take photos with masks that were made to look like players' faces.  They also had game stations where guests could celebrate before kickoff, as well as during the game. 
Preparing for the more than 60 guests who attended the party took the entire week up until the Super Bowl. Tayler baked 150 Patriot themed cake pops that she decorated red, white, and blue. They made about 160 Jell-O shots, as well as 20 pounds of potato salad. There were pigs in a blanket, hamburgers, hot dogs, pizza and a variety of dips.
"There was just so much food, we were consistently serving," Deanna said. "We have a big barbecue, so we were just flaming up the food. Then other people brought things as well."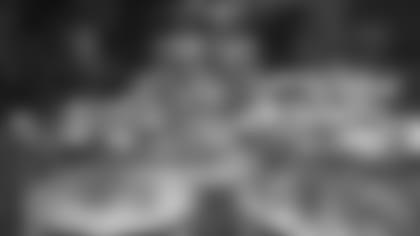 Once the game was on, the energy in the room shifted. For some superstitious fans in attendance, that meant staying in the same seat for the entire game. For some, that meant congregating in their host's bedroom to watch. Eventually they convinced several other guests that those seats were the luckiest in the house.
"Of course in the beginning we were quiet," Deanna said. "Then as the third quarter went on, we started getting more excited. Then the fourth quarter was mayhem and then of course going into overtime we thought the Patriots had it."
The turn of energy in the team and the turn of events convinced everyone that victory was in the cards for the Patriots.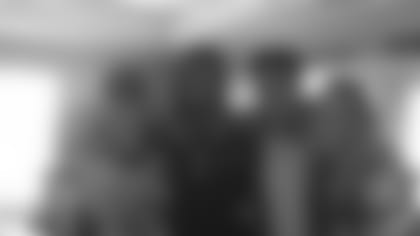 The celebrations didn't end on Feb. 5, either. Members of the NorCal Patriots fans gathered again at Deanna's home to re-watch Super Bowl XLIX and Super Bowl LI. They re-watched all of the highlights and the mic'd up versions to hear the players' perspectives of that unbelievable day.
"Everybody is so depressed that football is over with, but we're so excited that we won," Deanna said. "Hearing Edelman tell Brady 'Let's do this for your mom' was, you know it made everybody cry. It was really cool."
RELATED LINKS