Training camp is an exciting time. It's the beginning step in what all NFL players hope will be a six-plus month journey to the Super Bowl.
Camp brings a new season, a new time of opportunity for all players, coaches and teams. But with opportunity comes questions, plenty of questions.
Heading into the start if Patriots training camp 2012 the staff of PFW sat down to bandy about a few questions surrounding the defending AFC champs. Enjoy our responses and hopefully we'll see you all one the practice fields behind Gillette Stadium!
Which position battle do you think will be the most competitive? Andy Hart: Defensive end looks to be the most intriguing spot on the roster. There are two starting jobs up for grabs. Those vying for the jobs have potential but are very much unproven. Rob Ninkovich is a solid player, but is he a starting left defensive end? Is Chandler Jones ready to contribute as a starter from day one? Can Trevor Scott offer more than the seven tackles he had in Oakland during 16 games a year ago? Will Andre Carter be back to add a Pro Bowl veteran presence to the mix? There are clearly starting jobs and complementary roles up for grabs on the edge of the front seven.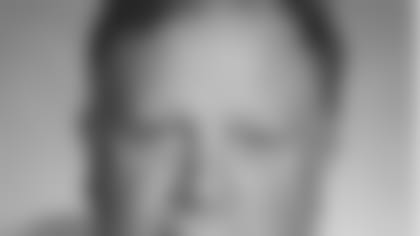 Fred Kirsch: Running back is wide open. Frontrunners Stevan Ridley and Shane Vereen have hope but are unproven. Danny Woodhead and Joseph Addai (if he's healthy) will provide the veteran presence and will push for reps. Eric Kettani will probably see special teams action at first but could also push for time. Unlike the other position groups, this one has the most uncertainty and perhaps the most upside if the two second-year backs can emerge. Paul Perillo: Defensive line – Both inside and outside, there will plenty of options for Bill Belichick. Lots of bodies to sort through with newcomers Chandler Jones, Trevor Scott, Jake Bequette and Jonathan Fanene added to a mix that includes Rob Ninkovich, Brandon Deaderick and Jermaine Cunningham at end with Ron Brace, Myron Pryor and Gerard Warren also fighting for jobs.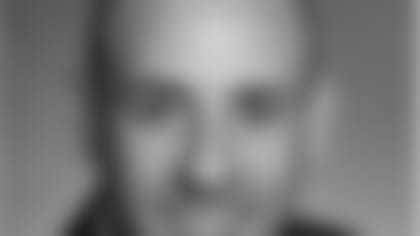 Erik Scalavino:The so-called "edge" positions on defense: defensive end and outside linebacker. There's a good mix of young and old, new and returning players, several of whom have the versatility to play both spots, or even elsewhere in the front seven. Almost every spot is up for grabs, too.
Which rookie are you most excited to see in helmet and shoulder pads?
AH: Easy, Chandler Jones. He's the top pick. He's supposed to be the answer to the team's pass rush woes. He's supposed to have freakish athletic potential. He's been compared to Jason Pierre-Paul. He looked good in shorts this spring, let's see what he can do in full speed, contact drills.
FK: There's no doubt the Patriots saw something in Chandler Jones that convinced them to move up and take him in the first round of the draft. He has the measurables and pure athleticism to be special. It might take some time but I can't wait to see him against NFL competition.
PP: Dont'a Hightower – There aren't many guys his size (6-3, 270) with his athleticism and versatility. I can't wait to see that combination.
ES:Jake Bequette, based entirely on the impressive production he had as an SEC pass rusher.
Which notable veteran do you think is most in jeopardy of losing his job/roster spot?
AH: I think this one comes down to a pair of second-round disappointments. Ron Brace and Jermaine Cunningham could both be fighting for their roster lives. Neither has done much to establish anything in New England. Time is running out.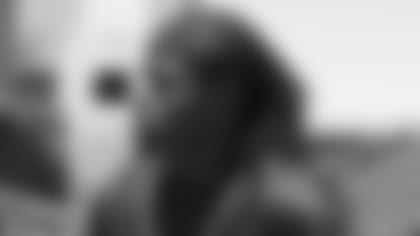 FK: Coming in second to running back as the most competitive position battle in my book is wide receiver, particularly the battle for the third spot behind Brandon Lloyd and Wes Welker. Depending on how Jabar Gaffney and Donte Stallworth look, and who else sticks of the 10 receivers in camp, Deion Branch could be a casualty. Remember, Julian Edelman and Matthew Slater also contribute heavily on special teams so that's five receivers right off the top taking up roster spots.
PP: Dan Koppen – If Dan Connolly is the starting center, Koppen's lack of versatility could lead to his release.
ES:Sebastian Vollmer's injury status may wind up relegating him to backup duty, but I still believe he's a going to be on the 53-man roster. Jermaine Cunningham, on the other hand, is in a battle just to make the team. His position is the most tenuous of any notable veteran.
What storyline do you think will dominate discussion throughout camp?
AH: Will the new additions on defense – rookies and free agents – be enough to make that unit a complementary factor on a championship football team?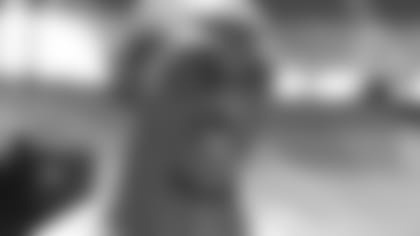 FK: Clearly the biggest storyline will be how Matt Patricia and Bill Belichick decide to use their personnel on defense. Once the season starts that will change game to game of course but figuring out the competencies of the slew of new faces on that side of the ball will be their main concern in camp and will provide a ton of guesswork for the media and fans.
PP: Defense – How will the additions impact the group that struggled last year?
ES:Can Devin McCourty bounce back from his disappointing 2011 season?
Which free agent are you most intrigued by?
AH: I think Steve Gregory is an interesting guy. The first time I saw him in person, I was struck by how small he seemed. But he's done a nice job as a starter the last couple years in San Diego and should bring stability to what was arguably the worst position on the Patriots roster last year. He may not be an elite player, but simply being a consistent, reliable starter at free safety might go a long way toward stabilizing the back end of the defense. Or, I may continue to think he's too small to be an every down, every game contributor.
FK: When we interviewed Robert Gallery on PFW in Progress, he hinted that not living up to his blue chip rookie status might have had something to do with the Oakland football climate. Despite that, he's had a solid 9-year career thus far and I think he still has a lot of football left in him. I'm curious to see what he can do with position coach Dante Scarnecchia in his ear and one of the model NFL teams for winning. There are a lot of incumbents in front of him but with his versatility chances are he'll find the field.
PP: Brandon Lloyd – Can he stretch the field and make some big plays to give the offense another dimension?
ES: I liked what I saw of Brandon Lloyd during spring practices and am anxious to see how much of a difference he can make in New England's already explosive offense.