It's early July and that means training camp is a mere two weeks away. As the players and coaches enjoy their last bit of down time before the hectic preparation for the 2003 NFL season begins, Patriots.com will use the next few weeks to take a position-by-position look at the New England roster.
Whether it's the battle for a starting nod or the competition for backup roles and roster spots, training camp is a time when unknowns can make their mark and veterans must fend off the onslaught of new blood nipping at their heels. One month from today the 2003 Patriots will open the preseason against the New York Giants. Two months from today the 53-man roster will be set and New England will open the regular season on the road against the Buffalo Bills. Between now and then jobs will be won, jobs will be lost and the team will take a new look into the new season. Patriots.com begins its look at the competitive battles that will take place in the hot sun at Gillette Stadium with a look at the options at running back.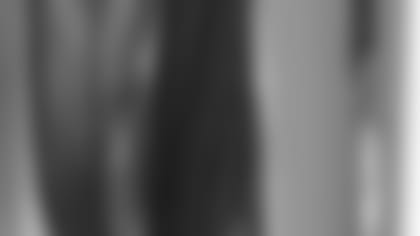 ]()
            Antowain Smith enters his third season in New England with as much to prove as the day he stepped on the practice field in the summer of 2001. While Smith proved to be a key free agent signing in the Patriots Super Bowl season two years ago, 1,157 yards, a 4.0 per-carry average and 13 total touchdowns, his production decreased noticeably in 2002. He totaled just 982 yards and 8 touchdowns for an offense that admittedly was a bit more pass-oriented. Though some of the drop in production could be attributed to things like a lack of offensive line continuity, game situations and a potentially more potent set of offensive weapons, the 6-2, 232-pound back seemed to have lost a bit of his aggressiveness and north/south running desire that made him such a key force for New England just a season earlier.  

With many Patriots fans hoping that the team would pursue a more explosive rushing option through either the draft or free agency, the team did neither. As training camp approaches, and as Smith's third pre-camp conditioning run approaches, the former Bill is still the lead dog in the New England backfield. The addition of former Kansas City Chiefs backup Mike Cloud, as well as troubled rookie free agent Derek Watson, to the mix of Kevin Faulk, J.R. Redmond and Antwoine Womack, gives the Patriots depth but not much more. To expect any of the above to beat out Smith for the starting job would be a real long shot.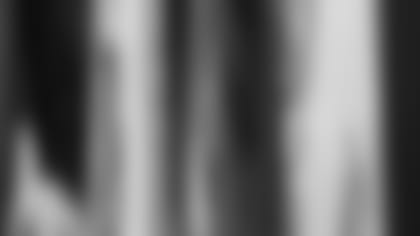 ]()
            Not counting Faulk, who has solidified himself as a potent weapon as a third-down and change-of-pace back, the options in camp to either challenge or at least push Smith are limited. There is no doubt that Cloud, who still has a four-game NFL suspension to serve, gives the Patriots a more legitimate backup. But with combined career totals of 908 yards, a 3.2 yards-per-carry average and just 5 touchdowns in seven seasons, neither Cloud nor Redmond has asserted themselves as legitimate NFL runners. And the two younger options of Womack and Watson carry their own baggage. Expecting much from a seventh-round pick coming off an ACL injury and an undrafted player with "potential" is both unfair and unrealistic. For the time being, and without question through the first four games of the season, Antowain Smith is likely the only answer to the questions surrounding the Patriots tailback position.  

With Smith and Faulk virtual roster locks, Cloud, Redmond, Womack and Watson will have to fight it out through the preseason for the final backup spot. The one saving grace for Redmond, Womack or Watson is that one of them could be kept around after camp and through the early season while Cloud serves his four-game suspension on the reserve list.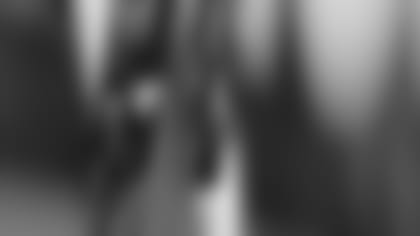 ]()
            Similarly, the competition at fullback is probably only for the role of backup to starter **Fred McCrary**. The 6-0, 245-pound former Charger was brought in to fill the shoes of the departed Marc Edwards and is probably a lateral move in terms of talent. McCrary has had limited chances to touch the ball in his seven-year career, but should see those grow in New England, much like Edwards' production did in his years in Charlie Weis' system. McCrary may provide a slight upgrade in terms of his blocking ability and could help Smith as the pair looks to return to a more dominant interior-type running game.  

Fourth-year player Patrick Pass and NFL Europe player Michael Malan will battle for the right to backup McCrary as well as contribute on special teams. Both former college tailbacks, neither player is a true fullback and could earn one of the final spots on the roster with standout special teams contributions. One other possibility at fullback is Womack. The stocky back has worked the position this offseason and is another player that will likely have to earn a spot through versatility and the "more-you can-do" type value that Patriots Head Coach Bill Belichick will preach so often this August as training camp cuts approach.
When the final cuts do come down there will probably be five running backs remaining from a list that currently includes nine players. While the Cloud situation could make things a bit more hazy for the first four games, he, Redmond, Womack, Watson, Pass and Malan are all probably entering camp in a six-man fight for two spots on the 53-man roster