Forgive Lawyer Milloy if he was a bit giddy when mini-camp began last week. It was the first fulltime work sessions in the new CMGI Field, and Milloy could actually feel comfortable in his surroundings.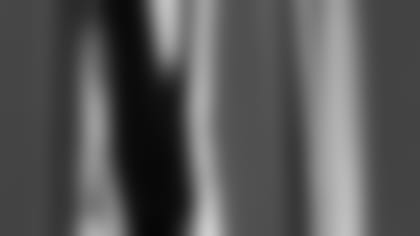 ]()
            That's not to say that the atmosphere last season at Foxboro Stadium was bad. It was the facilities that were cramped and crowded. Much has been made about the upgrades in the new stadium, but nobody understands how much better life in the stadium is than the players themselves.  

"When you have a nice facility like this, it makes coming to work a lot easier," Milloy said. "In the other place, we kind of had to make up exercises because we didn't have enough equipment in the weight room. Everything was small and we were lifting on top of each other."
It wasn't just space limitations that were a problem. Despite their status as professional football players, the Patriots often had to invent ways of working out and stretching to make up for a pretty drastic lack of equipment.
"To give an example, we'd have to do this thing where we'd tie one of my legs up to a weight machine and do crunches that way," Milloy said. "That was supposed to work out my back. Now everything is comfortable and everyone has plenty of room to come in, learn and get better."
Before last season, New England was thought to still be in the building mode, hoping to improve the team enough to create on-the-field excitement as the Patriots made the move into the stadium. Obviously they did much more than that, closing out Foxboro Stadium in grand style and giving themselves all the more reason to look forward to the opening of CMGI Field.
"The best way to come into the new stadium is as champions," Milloy said. "We are definitely well-deserving of what we achieved last year, but the focus is this year now. There are 31 teams that don't really care about what we did last year."
Milloy also said the 2001 season was a learning tool that helped open his eyes to see what really was important to him in terms of the game itself.
"I was one of those firm believers that we needed to get the big name players in here to match the big name players we had, and that's what it was all about to me," Milloy said. "But that's not it. The way we did it and the circumstances with 9/11 and us being the Patriots – there was a lot of irony involved.
We touched a lot of people, including myself. I couldn't have painted a better picture. I have a whole new attitude about the way I approach the game of football. It's not all about myself as an individual. It's about team, like all the coaches say when you are growing up."
As impressive as his first real taste of CMGI Field was, it was a weekend away from football that provided the best change of the offseason for Milloy. A week before he and his teammates checked in for mini-camp, Milloy watched his six-month-old daughter for a weekend on his own for the first time.
"My daughter's mother had a chance to go to Vegas with her friends and I was Daddy by myself," Milloy said. "That was the best thing I did this offseason. Waking up at 2 o'clock in the morning and then at 7 o'clock in the morning to feed her a bottle. Getting away from football a little bit was good."
Once it is time to get back to football fulltime again, Milloy knows the situation the Patriots are facing.
"We're not camouflaged anymore," Milloy said. "Everybody knows who we are. That's going to make our job that much tougher, but we're going to be ready.