For most sports-obsessed kids who grow up in Texas, a common dream is to play not just high school football – a semi-religion in that part of the country – but at the major college level as well. And most want to play specifically for the most storied hometown team – the Longhorns of the University of Texas at Austin.
Other children dream differently. Take Chasen Hines of Marshall, Texas, who found himself first drawn to a baseball diamond rather than a football gridiron. Being bigger than most Little Leaguers, batting cleanup, and wearing jersey number 34, Hines earned the nickname "Big Papa," a variation of the sobriquet of former Boston Red Sox slugger David Ortiz, who was known as "Big Papi," wore 34, and batted fourth in the lineup.
"Baseball," Hines recalls, "really was the thing for me since I was like five all the way to, like, my sophomore year in high school."
By that point, he'd become so much bigger than most of his peers that he could no longer ignore the inevitable lure of football, which his brother and friends all played. "As I got bigger and stronger, I started to notice, I really can make something out of this," adds Hines. "So, it was really more of a business decision early, at 16, you know, like, 'This is what I need to focus on. This is where I can hopefully someday be in the position I am now.'"
As one of three sixth-round picks by New England in the 2022 NFL Draft, Hines today has a chance to earn his living playing sports professionally not far from where Ortiz once did – a dividend of that business investment he made as a teenager.
Once Hines turned his attention to football, he worked himself into a four-star recruit, becoming the 21st-ranked defensive tackle and 31st overall prospect in the state of Texas by the end of his senior season at Marshall High School. Major football colleges around the U.S. came courting, including Texas and Texas A&M. However, Hines again bucked tradition. Having long been enamored with the LSU program, he eventually chose the Tigers – perhaps not too surprising considering Marshall sits just a half-hour from the Louisiana border.
When Hines arrived on the Baton Rouge campus, he'd achieved his goal, but he might not have foreseen that then-head coach Ed Orgeron and his staff would soon convert him to the offensive line.
"I think that helps significantly," declares Brad Davis, a Baton Rouge native and former offensive lineman at the University of Oklahoma. Davis, now an LSU position coach, oversaw Hines and the rest of the Tigers' offensive linemen last season. "No. 1 from a defensive standpoint, [Chasen] understands what D-lineman are giving you. No. 2, those guys are taught to run and chase the ball. So, there's a level of hustle and effort that's required to play D-line that translates well to offensive line."
That being said, Hines has only played O-line for four seasons. After making the switch in the trenches, Hines quickly emerged as LSU's backup center, appearing in 10 games as a 2019 sophomore. Though he became a starter at guard in 2020, Hines missed LSU's 2020 finale due to an injury, then another five games in 2021 for health-related reasons, further limiting his development, a fact Davis acknowledges.
"He's got potential that's been untapped – one of the most explosive players I've ever coached. He plays the game with a level of physicality that not many people possess. So, I think the Patriots got a really good player. I also think he hasn't played his best football yet. As he develops under Coach Belichick, I think he'll evolve into a high-level player.
"He'll be impactful in the run game,' Davis predicts. "Pass protection fundamentals would be the biggest area where he can improve. It's not his natural position, but he's improved dramatically. Still has a ways to go. He is an unfinished product."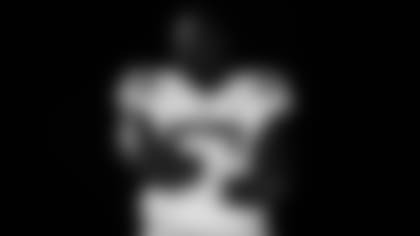 Long before the Patriots drafted Hines, he became exposed, at least peripherally, to the culture in Foxborough thanks to his proximity to Kevin Faulk. The Patriots Hall of Fame running back served as an assistant on Orgeron's LSU staff throughout Hines' four years there. According to Hines, the pair developed a close relationship.
"Coach Faulk and I have been strong since really the first day I arrived on campus. Seeing him and knowing who he played with, what he did there, knowing he's a Patriot Hall-of-Famer, you always want to learn from him, always pick his brain because he's one of the greats. But now, to know that I'm going to his team … I can't wait to show New England what I got."
At the 2022 Senior Bowl this past winter, Hines received a last-minute invitation to take part, but took full advantage of his opportunity. He even got to play alongside future Patriots first-round draft choice Cole Strange, foreshadowing what perhaps could be a future combination along the New England offensive line.
Describing his former charge as a quiet, yet sincere young man with a great sense of humor, Davis believes Hines could fit at any of the three interior offensive line positions for New England. This, he says, is a credit to Hines' dedication to learning his craft on and off the field.
"He was working on being a pro early at LSU – taking notes, asking questions, watching extra film, treatment, rehab, taking care of his body. He knew he wanted to be a pro. He was very inquisitive. He had a thirst for knowledge of ways to improve his game and he worked on that daily. I was very proud of him for that.
"I'll always remember him as a guy that went for it," Davis concludes. "He had a goal in mind, and he went after it. To me, that's very empowering, when you have young people who are focused, goal-driven. Years to come, I'll always remember that about Chasen."
Patriots Draft Pick Profile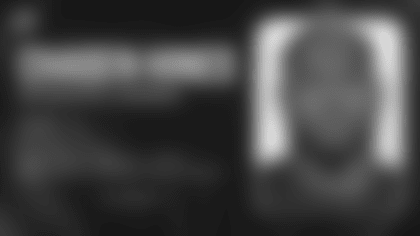 Strengths: Long arms to go with his sturdy frame; position versatility as an experienced college guard and center; powerful blocker, particularly in the run game.
Weaknesses: A bit slow to react when beaten in pass rush situations; footwork and hand-fighting techniques need polishing; struggled to maintain steady playing weight in college.
Personal: Majored in sports administration at Louisiana State University.
Comparable NFL player: Montrae Holland – A shorter, bulkier guard who enjoyed a solid NFL career, playing for the Saints, Broncos, and Cowboys from 2003 through 2011.
Table inside Article

| YEAR | GP | GS | POS. |
| --- | --- | --- | --- |
| 2018 | 8 | 1 | Switched from D-line to O-line |
| 2019 | 10 | 0 | Backup Center |
| 2020 | 9 | 9 | Right Guard |
| 2021 | 8 | 7 | Right Guard |
| TOTALS | 35 | 17 | |
Table inside Article

| PLAYER NUMBERS | COMBINE AVG. FOR POSITION |
| --- | --- |
| Height: 6-3 | 6-4 |
| Weight: 327 | 317 |
| 40 yards: 5.22 | 5.18 |
| Bench (225): 20 | 24 |
| Vertical jump: 30 | 26.5 |
| Long jump: 9'0" | 8'6" |
| Shuttle: 5.00 | 4.76 |
| Cone: 8.44 | 7.81 |
"The Patriots have had some success developing undersized pit-bull types. Hines' movement skills and ability to uproot defenders in the run game are worth developing." ~ Mark Dulgerian, NFL.com