The holidays are here, and while it may look different this year, people across the world will be doing their best to stay connected to loved ones. The same goes for the Patriots fan in your life.
Those looking to surprise and treat the resident Patriots fanatic to a last-minute gift need look no further. Patriots.com has you covered with a few of our favorites and even a chance to win a care package of some of our top choices.
The Patriots Pro Shop is always a safe bet. No matter who you're shopping for, there is something for everyone. The Nike Patriots Zoom Pegasus 37 are a great way to get the sneaker-head in your life off to a running start in 2021.
With the inevitable cold weather ahead in New England, a knit hat is a necessity. New Era always offers a number of styles and colors, and the 2020 sideline styles are sure to please. Whether it is the gray and navy hat with a pom or the royal blue and red edition, they both are sure to please.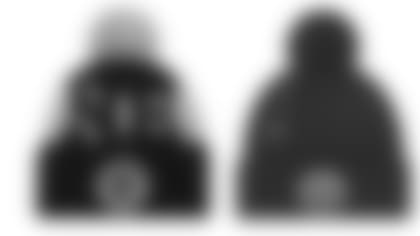 As we head into the winter and most of us will be staying at home, there is nothing better than a good book, and "The Dynasty" has certainly been the book of the year for Patriots fans. Jeff Benedict takes a deep dive into the events that shaped the Patriots dominance, including insight from coaches, players and ownership. It's a must-have for any Patriots fan.
A stocking stuffer doesn't get any better than a Gillette Patriots Razor, and with your fresh shave, all you need is a pair of Bose QuietComfort Earbuds to truly feel like a Patriots player. Put on your best outfit, some sunglasses and earbuds, and you can feel like you're entering Gillette Stadium on a game day.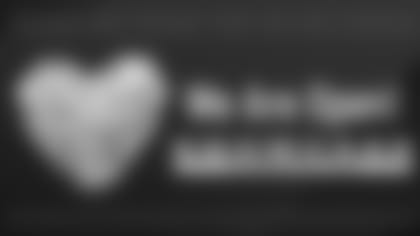 If you're local, Patriot Place is a great spot for the fans in your life. For the picker folks in your life, a Patriot Place gift card covers it all. You can order online and have it shipped or pick it up on location. There are also self-serve kiosks available outside the Patriot Place Management Office.
All your favorite Patriot Place restaurants accept the gift card, and some even offer specials for those using one.
For the workout enthusiast, Rev'd Indoor Cycling is also offering gift cards for its socially distant classes (now in the former Charming Charlie's). Bikes are 14-feet apart and masks must be worn at all times for ultimate safety of clients.
For those families missing a trip to the movie theaters, Showcase Cinema De Lux is offering special private screenings for groups up to 20. The Lux Level is also currently open, so a gift card or a surprise screening will make the perfect gift.
As a special treat, we're giving away a Patriots gift set for the holidays. Winners will get a copy of "The Dynasty," a Gillette Patriots Razor, a pair of Bose QuietComfort Earbuds and a New Era 2020 Gray/Navy Sideline Sport Pom Cuffed Knit Hat. You can read the rule for sweepstakes entry here.
No matter who you're shopping for this year, Patriots.com is here to help.