It's going to be a good weekend to be in Cleveland if you're a Boston sports fan. With the Patriots taking on the Browns in Week 5 and the Red Sox facing off against the Indians in the first two games of the ALDS, the city will surely be overrun with New England supporters. 
For those of  you heading off to Ohio for the Patriots game and Tom Brady's first game back, we've got all you need to know about where to eat, sleep and hang out before Sunday's game. 
Go to the game
watch
If you can't make it to FirstEnergy Stadium, there are options for you to still get the best out of game day in Cleveland. Patriots fans in the area typically hit Buffalo Wild Wings (12459 Cedar Rd., Cleveland Heights; 216-371-3331)to watch the action, and while many will be attending Sunday's game, it is still a good spot for football. Patriots Nation 'Nati, a fan club based in Cinncinati, will be hosting a meet up event on Saturday, as well. The group will be meeting up with fans at Punch Bowl Social (1086 W 11th St., Cleveland; 216-239-1508) at 7 p.m. and all are welcome for fun times, food and drinks with Patriots fans from all over. For more information about other outings planned for the weekend, check out the Patriots Tailgate Facebook group.
eat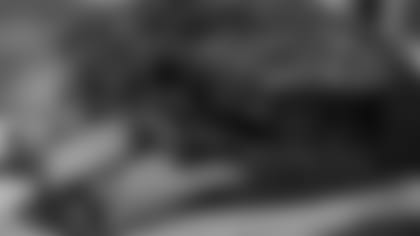 If it's a good ol' fashioned BBQ you're looking for, swing by The Proper Pig (17100 Detroit Ave., Lakewood; 440-665-3768). The fast-casual eatery started as a food truck and expanded to a full storefront, offering brisket, pulled pork, ribs and everything in between. If you're looking for quick snack, you can also order bacon on a stick. Melt Bar and Grilledis a comfort food hot-spot with grilled cheeses of every variety. The original location is in Lakewood (14718 Detroit Ave; 216-226-3699), but there is another Melt in Cleveland Heights (13463 Cedar Rd.; 216-965-0988).
sleep
PLAY
The first stop in Ohio for any football fan is obvious: The Pro Football Hall of Fame. While Canton is about an hour drive from Cleveland, the trip will be well worth it, especially for Patriots (and Red Sox) fans. The Hall of Fame is offering a $5 discount on regular museum admission for people wearing either Patriots or Red Sox gear through Oct. 10. All you have to do is mention the promotion when buying your ticket at the box office. That's not the only hall of fame worth checking out. The Rock & Roll Hall of Fame is right in the city and a must see for any music fans.
For those looking for a thrill, Cedar Point is in full spook-mode with HalloWeekends. With an array of rollercoasters and other rides, the amusement park is sure to bring the screams. Cedar Point is about an hour from Cleveland. Families heading to the game can check out Swings-N-Things just outside of Cleveland, a park which offers go-karts, mini golf, batting cages and more.
It may be a few months until "A Christmas Story" starts playing regularly on television, but that doesn't mean you can't check out the home where Ralphie & Co. grew up. Check out A Christmas Story House and Museum in all its glory, take a tour and get behind-the-scenes looks at the classic movie. 
For more information and travel tips, check out http://www.thisiscleveland.com/.
RELATED LINKS