The NFL Draft is still two months away, and the Patriots currently don't own a first-round pick. But if we could fast-forward to late April and the 60th overall pick, whose name would New England write on the card for their first selection?
If two of the most recognizable draft analysts are right, it will be a wide receiver.
In separate pre-Scouting Combine conference calls this week, ESPN's Mel Kiper and NFL Network's Mike Mayock took a stab at predicting where Bill Belichick and his staff might be looking to upgrade the Patriots roster.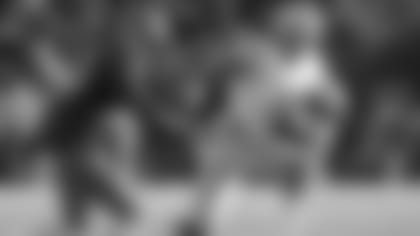 The first name Kiper suggested was Ohio State's QB-turned-receiver Braxton Miller.
"He's a kind of guy - they like versatile players, Belichick does. I think another guy to look at would be Leonte Carroo from Rutgers. He could still be there [in the second round]."
Kiper went on to offer another Buckeye receiver, Michael Thomas, and South Carolina's Pharoh Cooper as potential Patriots draft picks with the 60th pick.
"I think there's going to be some really nice options from a true wide receiver standpoint available for the New England Patriots," added Kiper. "I think that is what they have to go after. They have other needs obviously, but I think a true wide receiver is important."
[wysifield-embeddedaudio|eid="420801"|type="embeddedaudio"|view_mode="full"]
Mayock, meantime, pointed out that while the Patriots are set at slot receiver with Julian Edelman, they could use an outside receiver that can be "a difference maker." He noted that there are other positions – offensive line, defensive back – which are perceived needs for New England as well, but he got specific with the wide receiver position.
"Their best receiver is an inside receiver, and I think you'd really like to get a significant threat on the outside. At wideout in the back of the second round, would [Notre Dame's] Will Fuller be sitting there [at 60]? Or Josh Doctson [from Texas Christian]… Rashard Higgins from Colorado State in the third round?"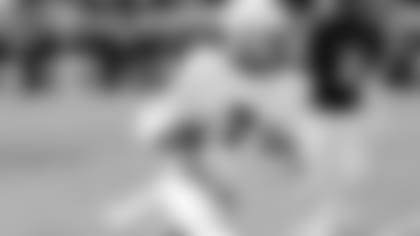 The players mentioned by Kiper and Mayock will be among hundreds of others who've been invited to the NFL's annual Scouting Combine, held each year in Indianapolis. It's the NFL's version of a job fair, where top brass from all 32 clubs get to interview and evaluate in person the young men at each position who are prospects for the draft.
Kiper and Mayock spend the bulk of their days watching film of draft-eligible players each year, which puts them in a unique position to offer opinions on the subject. They will be in Indianapolis this week, along with literally hundreds of other credentialed media (including Team PFW!), to analyze and dissect the performances, on and off the field, of the entry-level players.
The Combine gets going on Wednesday and media access runs through Saturday, so, look for updates here on patriots.com from all the action taking place at Lucas Oil Stadium.