INDIANAPOLIS - By virtue of a tie-breaking coin flip between the Raiders and 49ers Friday afternoon at the 2018 NFL Scouting Combine, New England's trade of Jimmy Garoppolo to San Francisco and the team's selections for April's draft have now been finalized.
The 49ers won the toss, securing the No. 9 overall pick in the first round. By rule the two teams' picks will then rotate in ensuing rounds, the San Francisco second-round selection settling in at No. 43 overall, the pick sent to New England in the Garoppolo deal.
As such the Patriots six selections for the April draft* *will include a first-round pick at No. 31 overall, two second-round selections at No. 43 and No. 63, a third-round pick at 95 overall, a compensatory selection after the fourth round at No. 136 and a sixth-rounder at No. 205.
As the Gronk turns
Ever since Patriots All-Pro tight end Rob Gronkowski admitted in the immediacy of the Super Bowl LII loss to the Eagles that he would "look at [his] future" when asked about rumors of a retirement, there has been much speculation as to the next step in his career. Reports of potential new endeavors in Hollywood or the WWE wrestling ring have run rampant.
The swirling speculation has continued this week at the Combine. Early on in Indy, ESPN and NFL Network reported that Gronkowski was expected to be back in 2018.
NFLN said Gronkowski did "ponder retirement" but of late reporter Ian Rapoport said he had "not talked to one person who believes Rob Gronkowski will retire."
This was countered by NBC Sports Boston reporting that Gronkowski "did not enjoy himself in 2017" and that he "felt persecuted" at times in New England, at least in part tying into his workout routine and maintenance of his body.
So will Gronkowski play in 2018 or not?
Friday morning his agent, Drew Rosenhaus, appeared on PFT Live and reportedly said there's no timetable for Gronkowski to make a decision about his future. Stay tuned.
Oh brother Daniels, where art thou?
Iowa center James Daniels is a high-end offensive line prospect at the Combine this week out of Kirk Ferentz' program. Daniels name might be familiar to some hard-core Patriots fans as he's the younger brother of former Hawkeyes running back and New England training camp participant LeShun Daniels, who's now with the Redskins.
The elder Daniels has leaned on his brother in this process leading up to the draft.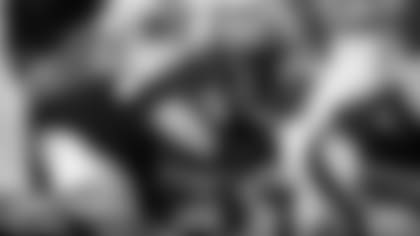 "He said you're going to get your shot," Daniels said of the advice he's gotten within the family. "My brother bounced around to a couple of teams. We're different positions, but he knows whenever you get your shot, work hard and do what you need to do when you get there."
James Daniels called LeShun his "biggest role model and my best friend." He looks back fondly at their playing time together at Iowa, which was a rarity in their youth.
"It was a great experience playing with my brother. Growing up we never got that chance until high school because when you play youth football it's by age and we were two years apart," Daniels said. "It was great playing together in high school and then again at Iowa. I loved the experience of playing with him and I learned a lot watching him and talking to him about this process."
Shane!
A product of the local Division III football program at Tufts University in Medford, Mass., Shane Waldron spent five years working on Bill Belichick's staff with the Patriots, first as a coaching assistant and later elevating to tight ends coach.
Now, after stints at the college level with UMass and back in the NFL with the Redskins, Waldron has settled in on Sean McVay's staff with the Rams. He spent last season as the team's tight ends coach and this winter was promoted to pass game coordinator after offensive coordinator Matt LaFleur moved on to the same position, with added play-calling duties, with the Titans.
McVay said the team was comfortable allowing LaFleur to move on in part because of a faith in Waldron's ability to step up in his new role.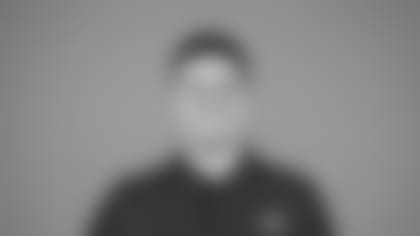 "You have so much confidence in Shane Waldron and [QB Coach] Zac Taylor and I think that's why when you do have a good building you want to show you're invested in helping people grow and move on, but it makes you feel more comfortable because of the pieces that we had in place as well," McVay said at the Combine. "It leaves a big void but you are confident in Shane Waldron's ability to step up. When you've got guys in place that you feel can take over some of those roles and responsibilities, you always have such a huge amount of respect for what Matt did but also confident in Shane's ability to step up and do an excellent job having worked with him for the last couple years."
McVay emphasized that Waldron's time in New England helped build a foundation for his expected contributions this coming season in Los Angeles.
"What's unique about Shane, I got a chance to work with him in Washington, and being exposed to coach Belichick and some of the things they did in New England, he has provided a great opportunity for me to learn from him because a little bit different way of approaching things," McVay told the Boston Herald. "Their success speaks for itself, so I think the perspective that I've been able to gain being around and learning from Shane has been really important to kind of the way that we do some things here. Very organized, has a big-picture perspective, so he is a great coach. He is a guy that will continue to grow in this league, and a lot of people will hear about what a good coach he is, and we're fortunate to have Shane."
Notes
The Boston Herald reports that 2017 fourth-round pick Antonio Garcia missed his rookie season due to blood clots in his lungs, though the tackle is "expected to make a full recovery." Garcia spent all of last season on NFI, the non-football illness list. … NFL Network reports "that it remains to be seen" whether the Patriots would bring back free-agent-to-be wide receiver Danny Amendola. The Herald reported at the Combine that Amendola's market is "heating up" and that coming off his impressive postseason the veteran receiver could land "between $3M and $5M annually."