INDIANAPOLIS – This year's draft at tight end looks to be a healthy crop … even though not all of them are completely healthy at this point. Injury concerns aside, the position is top- and middle-heavy with size, speed, and all-around talent.
Which is good news for the Patriots, who hold four of the first 53 picks in April's draft and are likely in the market for a quality tight end. Unrestricted free agent Benjamin Watson will almost certainly look for greener pastures, while backup Chris Baker, though signed through 2013, hasn't yet proved to be a reliable, every-down player at the position.
Here's a look at some of the prospects and when they might hear their names called in the draft.
TOP TIER
(Expected selection: Rounds 1-2)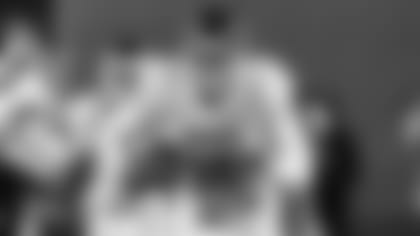 Jermaine Gresham, Oklahoma (6-6, 258)
Gresham is one of many tight ends this with serious injuries to overcome. He missed the entire 2009 season with a knee suffered last August. But he showed enough, apparently, since his true freshman season in Norman to make believers of most NFL scouts. Gresham was not, however, among the tight end prospects who spoke to the media on Thursday, the opening day of Combine media coverage.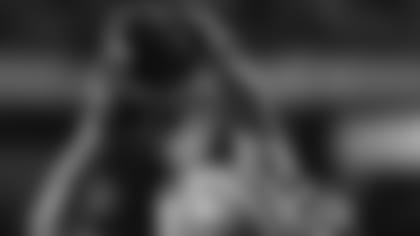 ]()* Aaron Hernandez, Florida (6-2, 250)
With his New England roots (he's a Bristol, Conn. native) and college head coach's bond with Bill Belichick, Hernandez is an obvious candidate to be a Patriots draft choice. Hernandez won the 2009 Mackey Award, given to the nation's top college tight end, and caught 68 passes for 850 yards for the Gators last season.
Yet, given his size, Hernandez may be viewed more as an H-back in the NFL than a traditional blocking/pass catching tight end. "Aaron was one of the very best at his position that I have ever been around," said Florida head coach Urban Meyer when Hernandez announced he was leaving Gainesville a year early.
"He has been a key part of our success over the years, but he now has the opportunity to fulfill a lifetime dream by playing in the NFL. He has all of the tools to be successful at the next level." That may be a convincing enough argument for Meyer's good friend, Bill Belichick. Like Gresham, Hernandez failed to appear before reporters at the Combine on Thursday.
* Rob Gronkowski, Arizona (6-6, 265)
Like Gresham, Gronkowski didn't play in '09 due to a severe back injury (L-2/L-3, lumbar spine in his lower back), but he insists he's fine today.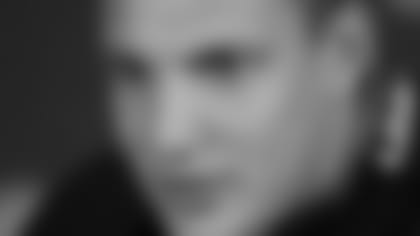 ]()"The back is holding up great," the underclassman said Thursday in Indy. "It's 100 percent now. No pain. I've never felt this great in a while. I'm ready to go with my back. My back is 100 percent."
That may be the case, but Gronkowski admits he's not nearly 100 percent when it comes to his conditioning. He's only taking part in the bench press test here at the Combine because, he explained, he only resumed running a few weeks ago. His aim is to do a full workout for scouts in late March.
Gronkowski isn't lacking when it comes to confidence. He told reporters that he would rank himself in the top three among tight ends in this year's draft, if not the very best. However, he conceded that he needs to work on his blocking to become an effective, all-around tight end in the NFL. He leaves Arizona as the most acclaimed player at his position in school history, having established records in several categories in just two seasons of play. Some mock drafts have slated Gronkowski as one of New England's three second-round picks in April's draft.
Anthony McCoy, USC (6-5, 249)
After arriving at Southern Cal as a wide receiver, McCoy quickly bulked up and later switched to tight end. He said Thursday that he grew up idolizing Patriots wide receiver Randy Moss and would be honored to share the same field, huddle, and locker room with him.
MIDDLE OF THE PACK
(Expected selection: Rounds 3-5)
Jimmy Graham, Miami (6-7, 259)
Perhaps the most intriguing prospect in this year's crop. Graham was adopted as a teen and, as a result, attended a high school that didn't have a football program. He played high school basketball and became a four-year starter at power forward for the Hurricanes basketball team. He wasn't allowed to play football (he lobbied as early as his sophomore season to play both) until the end of his college career. His skills on the hardwood, he believes, will help him on the gridiron, much like former college hoopster-turned-All-Pro tight end Antonio Gates.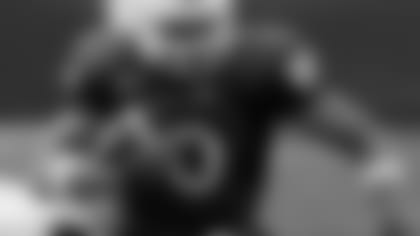 ]()"I think so … the ability to attack the ball in the air translates from basketball," he observed Thursday. "I was also a physical basketball player. So, that adjustment isn't that big of a deal."
The sky may be the limit for Graham, though at this point, he's considered at mid-round selection because of his limited experience. Basic blocking, for instance, is an area where he needs to demonstrate marked improvement.
"At the University of Miami, it was something that wasn't expected of me," Graham explained Thursday. "They were just trying to get me on the field. But at the Senior Bowl, I think I proved that I can block. Obviously, technique-wise … I've only been playing since August. So, I have a learning curve, but I'm willing and ready."
In fact, at the Senior Bowl, Graham reportedly exhibited good route-running and pass-catching abilities, which is fueling his rising draft stock.
Nate Byham, Pitt (6-4, 268)
Unlike some of the other top tight ends, Byham relishes his role as a skilled blocker.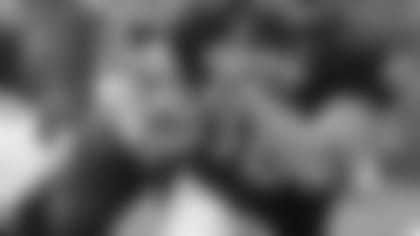 ]()"Smash-mouth football, the kind of guy who's down in the trenches doing the dirty work," was how Byham described himself and his game Thursday. "Not too many tight ends are known for getting all gritty and moving d-ends and throwing linebackers. That's why I take pride in being able to get down there and maybe get out in the pass when people least expect it."
Byham also pointed out that his head coach at Pitt, Dave Wannstedt (a long-time former NFL assistant and head coach) has been instrumental in molding him into a prototypical NFL blocking tight end. Scouts, he said, have told him that they can see how much more developed he is as a blocker than other college players at his position.
But Byham understands that there's one thing keeping him from being a higher-rated pick at this point, and he's looking to improve in that area.
"Probably route-running itself. I have really soft hands and catch everything with my hands. And blocking, I feel I'm the best blocking tight end in the country. I don't think there are too many guys who can touch my blocking or match my passion for blocking. So, the route-running definitely needs to improve."
Colin Peek, Alabama (6-6, 250)
Peek did play in '09, but is coming off foot surgery and must allay any fears from pro scouts. He transferred from Georgia Tech to Alabama in 2008 because Tech's new offense wasn't going to feature the tight end position. Peek sat out the year due to the NCAA transfer rule, but played last fall semester for Nick Saban's eventual national champion Alabama Crimson Tide.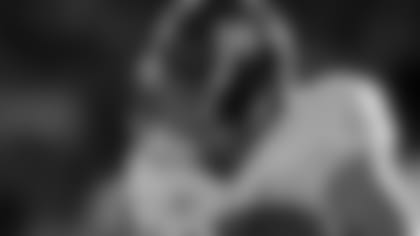 ]()Ironically, coming out of high school, Peek planned to go to Florida, but changed his mind when Meyer took over as head coach for the same reason he wound up transferring away from Tech. Peek thought Meyer's offense wouldn't utilize him. But Peek was effusive in his praise of Belichick's other good friend in the college coaching ranks.
"Nick Saban is a protégé of Bill Belichick," Peek began during his Combine Q&A with reporters. "Everything that they do is that business mentality. Be a professional, show up on time, be the right person off the field, do the correct things when you're not asked to do them. Just show up for the film [sessions], the meetings, putting in the hours on the practice field. All those things tie in and translate seamlessly into Belichick's system.
"You always see the Patriots [scouts] there [at Alabama]," Peek added. "I think it's because they understand he's already groomed them to be NFL players in that system. It's the same culture, same philosophy – team first, hard work, commitment."
Peek acknowledged that Patriots scouts met with him during Senior Bowl week last month.
Tony Moeaki, Iowa (6-3, 252)
Comparisons to former Hawkeye Dallas Clark are inevitable.
Dennis Pitta, BYU (6-4-245)
A Mormon who's already completed his religious mission work, Pitta is a self-described "late bloomer" on the football field. He was a second-team, AP All-American in '09, mainly for his ability to get open in the passing game. Interesting off-the-field note: his quarterback at BYU is also his brother-in-law.
SLEEPERS
(Expected selection: Rounds 6-7; undrafted rookie free agents)
Michael Hoomanawanui, Illinois (6-4, 267)
Hoomanawanui could be more of a traditional blocking tight end at the next level, based on his size and limited pass-catching history for the Illini. He was invited to the Combine despite starting just five of the eight games he played last season (an ankle injury slowed him).
Scott Sicko, New Hampshire (6-4, 242)
Given his size, his local connection, and (just for kicks) his name, this 1-AA product could garner a close look by the Patriots as an H-back. And he does have some skill, too, ranked among the top 25 tight ends in this year's draft by some observers. He was an All-American and All-CAA performer for the Wildcats during his UNH career.