INDIANAPOLIS -- Whether you listen to a true NFL insider or an outside media analyst, the consensus is that the safety spot is one of the more impressive groups of talent in this year's draft.
Highly successful Falcons GM and former Patriots personnel man Thomas Dimitroff said as much. So did NFL Network analyst Mike Mayock.
"It's a great safety class – best safety class I'd seen in years. Maybe not with a bunch of first-round guys that you're going to run around and say, 'That's my guy,' but depth of the class. Again, offensive line, defensive line, inside linebacker, safety – all of the non-sexy positions are pretty deep this year," Mayock said at the Combine. "[Kenny] Vaccaro to me is a really good football player on tape. I'll be surprised if he gets past the top 15 or so, which is pretty high for a safety. Matt Elam from Florida, another really good football player; I have him in the second round. And then after that, I have at least 10 or 12 safeties jumbled together; some are only strong [safeties], some are free [safeties] but some could play both that you can get in the second and third rounds. But they're all kind of jumbled together right now. I'm looking forward to watching them run."
That's good news for a Patriots team that, depending on how you look at the depth chart, might be tempted to dip into the pool of safety talent with one of its five picks come April, maybe even with one of its three picks in the first three rounds.
New England's secondary has been unsettled in recent years, and that continues to be the case. Aqib Talib is set to be a free agent, as are Kyle Arrington and Patrick Chung. If Talib isn't back, there is the chance that Devin McCourty could transition back to corner from safety. And Alfonzo Dennard faces a legal issue that could lead to either jail time, an NFL suspension or both.
Those could be reasons for need at the position.
But if McCourty stays at safety full time, and 2012 second-round pick makes the ever-famous year-two jump that coaches count on, then the safety spot would seem to be a bit more secure. The position also returns starter Steve Gregory, while there is the chance the team could pursue a veteran in free agency with tantalizing names like Ed Reed and Charles Woodson on the market.
If the Patriots do look to the draft to add talent to the middle of the back end of the defense, two goals would likely be add a possible physical presence or a passing-game playmaker to the unit. There are plenty of both types of players – and some who claim to fill both needs – in this year's safety crop.
According to NFLDraftScout.com there are 30 or so players with the potential to be drafted this spring, split almost evenly between the free and strong safety spots. And many scouts may see the players differently in terms of fits for the two styles of play. Some teams, like the Patriots, emphasize more right and left safety roles as opposed to the more traditional free and strong labels.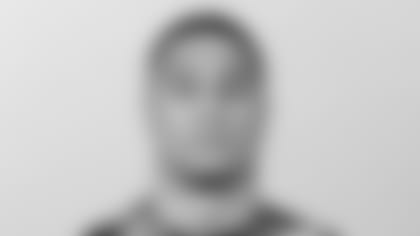 Texas' Vaccaro (6-0, 214) is clearly considered the top safety in the draft, following in the Longhorns line of guys that most recently includes Seahawks Pro Bowler Earl Thomas. Vaccaro is seen as a versatile player who's more in the free safety mold, although he recorded just five interceptions in 51 games. He is expected to run the 40 as one of the faster safeties at this year's Combine.
Vaccaro played all over the secondary at various times for Texas, and feels his projection as the top safety in the class is justified.
"I think I bring the most to the table," Vaccaro said in a confident but not cocky way.
With the chance that Vaccaro -- who says he's mentored by Thomas and models his game after the fellow former Longhorns passion – is the only safety to go in the first round, the options get a bit more muddled after that. LSU junior Eric Reid (6-1, 213), Fresno State'sPhillip Thomas (6-0, 208), Florida's junior Elam (5-10, 208) and Florida International's Jonathan Cyprien (6-0, 217) are all considered solid second-round candidates.
Elam, the brother of current Kansas City safety Abram Elam, is a physical presence who also worked over slot receivers at times with the Gators. Affecting the game in various ways, Elam had two sacks, four interceptions and a forced fumble last fall.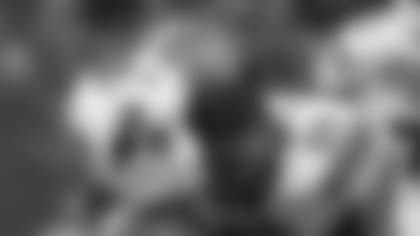 Bill Belichick has always had a lot of respect for Florida coach Will Muschamp, and Elam feels that he benefited with the defensive-minded coach took over the Gators.
"When they came in I feel like I learned a lot about the knowledge of ball, different schemes, man technique – they taught me a lot of man technique that I didn't know before. He made me a very better ball player, and he made me a better person, too," Elam said.
Like so many safeties claim to, Elam said he tries to model his game after the legendary Raven Reed, hoping to bring a similarly versatile approach to the field.
"My physicality," Elam responded when asked for his strengths. "I play very hard. I love the strike people. I feel that what help me stand out the most and I'm very versatile. I can cover the slot receivers, I can go down and cover, I can go in the box and tackle. I feel like I'm very versatile, I can play in the post. I feel like that what make me stand out the most."
Elam is indeed physical, but the middle rounds bring one of the big hitters of the draft in South Carolina's D.J. Swearinger. Former Patriots safety Rodney Harrison said recently that New England could use physical safety that sets a tone with his play, and that's what Swearinger does. He received numerous penalties in college for his hits, including a one-game suspension for hitting a defenseless receiver.
He said many teams have talked to him about that style, and that they appreciate it.
"A lot of teams mention they like my aggressiveness," Swearinger said.
"They tell me at the next level it's going to be big," he added with a smirk.
Swearinger had 79 tackles, two interceptions (including a 69-yard pick-six), two fumble recoveries (including a 65-yard touchdown) and two forced fumbles. He understands that teams, including the Patriots, are always looking for big plays.
"It's the playmaker mentality," Swearinger said. "Teams want to see turnovers."
Swearinger describes himself as "not just a safety, I'm an athlete," and said he could be comfortable with the Patriots.
"I like the style of New England's defense," Swearinger said. "I like Coach Belichick and how disciplined they are. They win championships, and I think I can help be a part of that."
As Mayock alluded to, there are actually a slew of mid-round talents worth keeping an eye on such as Georgia's Bacarri Rambo (6-0, 211), Oklahoma junior Tony Jefferson (5-11, 213) and USC's T.J. McDonald (6-2, 219).
With underclassmen like Elam and Reid in the mix, Rambo feels as the elder conference statesman that he's actually the premier safety the SEC has to offer this spring.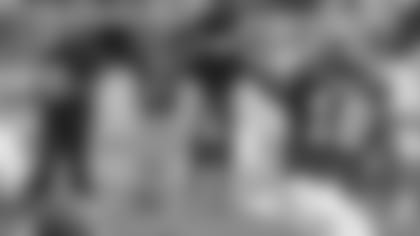 "I see myself as the best. I've been doing this for numerous years," Rambo said. "I've been playing way before those guys' times. They were still in high school when I was still playing. I consider myself one of the greatest players. Once I got here, I was still doing the same thing and I was getting better each year."
Though a suspension as a senior for violating the Bulldogs drug policy will be an issue teams must come to grips with, Rambo's 16 career interceptions make for an impressive resume.
"I describe myself as a safety as the quarterback of our secondary," Rambo said of his game, built on being a cover safety. "At the University of Georgia, I made all the calls. I'm a ballhawk. I have great instincts. I'm a leader. If you need a big play or an interception, or forced fumble, I can be that guy for your team."
McDonald, the son of former Cardinals and 49ers safety Tim McDonald, says he dad has been preparing him for this jump to the NFL his entire life. McDonald led the Trojans with 112 tackles to go along with a pair of picks as a senior, although some saw him as a poor fit in Monte Kiffin's "Tampa 2" scheme as throwback, in-the-box safety.
"My dad, he was my head coach in high school. He's been preparing me for this for a long time. He wasn't preparing me to be a high school player or a college player, he was trying to teach me how to be a pro from a young age," McDonald said. "The relationship I have with him has pushed me to the point where I am now. I know I have a responsibility to him, to myself, to my family to be able to go for it all, not to just step my foot in this league but to be able to go for a career."
A rather raw but intriguing mid-round prospect is Georgia Southern's J.J. Wilcox (6-0, 213). A receiver and running back at the FCS school until his senior season, he immediately impressed at the safety spot last fall when he had 88 tackles and a pair of interceptions while also averaging 25.2 yards per kick return.
"It's been a challenge, but I love challenges," Wilcox said of the transition to safety, during which he says he's tried to pattern his game after Woodson. "I don't think my potential has reached a peak yet."
But he's not naïve, and knows a raw athlete from a small school will first earn his spot on a team in the kicking game.
"It's huge," Wilcox said of special teams. "It keeps you on the team. Lots of players don't want to play special teams. I feel like that's an edge for me to get on a roster."
McDonald says he emphasizes his physicality and passion when selling his skills to teams.
"I would say I'm a physical safety who is smart, watches a lot of film, is a leader, he loves the game of football," McDonald said. "That's one thing, I love this game. I was born into this game. You can interview all the guys at the combine, but nobody wants it more than I do."
In the end the question in New England is whether the team wants to draft a safety early, if at all in 2013, having taken a player at the spot in the first or second round in three of the last six years. But with the potential need on the depth chart as well as the enticing amount of talent and depth in the year's safety draft class, it might just be too much for Bill Belichick to pass up.