FOXBORO, Mass. - Musings, observations and the occasional insight from the Gillette Stadium press box, on a balmy and mixed bag of a Championship Sunday in the NFL...
It's a Super Bowl pairing we've seen coming for a while this season, although there were various points when it no longer seemed likely to happen. The Philadelphia Eagles and New England Patriots will collide in two weeks in Super Bowl LII in Minneapolis, one team embracing its newfound underdog status and the other known for its historic championship pedigree.
But the bottom line is this as this 2017 NFL season comes down to one final game: Form has held once again. The Eagles (15-3) and Patriots (15-3) were both the No. 1 seeds in their conference, and the Super Bowl will pit the best against the best in that regard for the fourth time in five years. Even if one of those No. 1's weren't even favored to win at home.
One team won comfortably and one won close in Sunday's AFC and NFC Championship games, but New England and Philadelphia both advanced and now will give us a rematch of their entertaining Super Bowl XXXIX showdown, won by the Patriots 24-21 in Jacksonville 13 years ago. By winning, the Patriots and Eagles became the ninth and tenth consecutive home teams to defend their turf in the conference title game round, with the last road teams winning in that situation being Baltimore and San Francisco in the 2012 season.
This pairing would have supplied glamor galore to the Super Bowl if it featured a quarterback tandem of Tom Brady and Carson Wentz. But that wasn't in the cards, thanks to Wentz's season-ending knee injury in Week 14. Now it'll be Philly backup Nick Foles against New England's GOAT, with a multi-faceted Patriots offense pitted against the aggressive and opportunistic Eagles defense coached by Jim Schwartz, a one-time protege of Bill Belichick in Cleveland. Foles did his part to act the star against the Vikings, however, throwing for 352 yards and three touchdowns, with a sizzling 141.4 passer rating. He completed his final 15 passes of the night.
The Eagles persevered through their shaky end to December, and fully reacquired their swagger with that 38-7 destruction of visiting Minnesota Sunday night. They might not be as strong an outfit as they were in starting the season 10-1, with Wentz at the top of his game, but don't try tell them that. Philadelphia is thriving off having been a discounted underdog on its own home field in the divisional round against Atlanta and the NFC title game against Minnesota.
And why stop now? The Eagles won't be favored against the Patriots either, with New England gunning for its third ring in the past four seasons, and sixth overall. Might as well keep embracing it, Eagles, because something's working.
As for the Patriots, they survived at home, winning 24-20 against a plucky Jacksonville team that didn't surrender the lead until less than three minutes remained. They trailed by 11 in the first half and 10 points in the fourth quarter, before finding their familiar comeback mojo and advancing to the mind-boggling eighth Super Bowl of the Belichick-Brady era.
Once upon time this season, New England was 2-2 and inspiring questions of whether the dynasty was dead. They went through another round of doubts earlier this month, when an ESPN expose seemed to reveal cracks in their foundation and a lack of cohesion between Brady and Belichick. But if this is the end, it's following a familiar scenario, with the Patriots flashing their world-class resilience when they needed it most. Jacksonville would have beaten most any other team on Sunday, but it couldn't conquer the champ, even when the Patriots were on the ropes.
So on to Super Bowl LII we go, and let's hope the game gives us one more memorable evening of football. The Eagles and the Patriots have been taking aim at Minneapolis all season long, and in the end, they both made the journey interesting.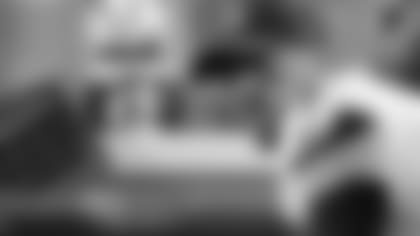 The Vikings dream of becoming the first team to play a Super Bowl in its own stadium died a cruel and painful death, on the doorstep of history, but in blowout fashion. Minnesota's vaunted top-ranked defense simply didn't show up for the first time all season, but you can't absolve the Vikings offense either. After going up 7-0 on its first drive, Minnesota was out-scored 38-0, with quarterback Case Keenum seeing his storybook year end with a thud: two interceptions and a lost fumble that firmly swung the momentum of the game to Philadelphia.
And so it's now a 41st season without a Super Bowl berth in Minnesota, and a 57th year of failing to win it all for the Vikings.
Someone tell the Falcons they're next up and on the clock. Atlanta is the Super Bowl host city for next season's game, in February 2019.
Here's the thing we've learned about Patriots free agent signings over the years: Sometimes they look like busts in the beginning. The way receiver Danny Amendola did in 2013, when he was supposed to be the next Wes Welker but failed to fill No. 83's ultra-productive shoes. And the way cornerback Stephon Gilmore did for a good bit of this season, after escaping Buffalo and landing in Foxboro for a rather un-Patriots-like mega-deal.
But where would New England's Super Bowl hopes be today without what Amendola and Gilmore contributed on Sunday against Jacksonville? Dead in the water, to be blunt.
Amendola caught a pair of touchdown passes in a 5:58 span of the fourth quarter to rescue the Patriots, who trailed by 10 points at 20-10 with less than nine minutes remaining in the game. And that's not all. His biggest catch of the day was the 3rd-and-18 reception he made over the middle for 21 yards with a little less than 11 left to play, sparking New England's fourth-quarter comeback.
Add in a 20-yard completion he threw on a double-pass to Dion Lewis, a three-yard rush, and the 20-yard punt return that set up the Patriots' winning touchdown, and Amendola was seemingly everywhere against the Jaguars. His seven catches for 84 yards and two scores were definitely of the money variety, and five of his receptions for 56 yards came on New England's two fourth-quarter touchdown drives, including the game-winning 4-yard toe-tapper with 2:48 remaining.
According to Pro Football Reference, he's only the third player since 1950 to log at least 20 yards passing, 20-plus yards from scrimmage and 20-plus return hards in a playoff game.
"Danny's such a good football player,'' Bill Belichick said. "When you look up good football player in the dictionary, his picture is right there beside it. It doesn't matter what it is. Fielding punts, third down, big play, red area, onside kick recovery – whatever we need him to do. He's just a tremendous player, very instinctive, tough, great concentration. He had some big plays for us today.''
And then there's Gilmore, who struggled all season to find his place and his niche with this Patriots team. He was viewed as part of the problem in the season's first half, blowing coverages and suffering from communication lapses. But he made the biggest defensive stop of the game against the Jaguars, slapping away a fourth-and-15 pass from Bortles to receiver DeDe Westbrook to end the Jacksonville's last drive with 1:47 remaining.
Gilmore made up for his entire season of inconsistency in New England with that one clutch pass defensed, and redeemed himself in the eyes of the Patriots faithful. In a week in which Tom Brady's right hand was the center of attention in Foxboro, it turned out to be Gilmore's right hand that proved pivotal.
So maybe there is something to that Brady-Belichick tension this season after all. Asked about Brady's toughness in overcoming his mid-week hand injury to play so well against the Jaguars, Belichick bristled a bit at the tone of the coverage regarding his quarterback's plight.
"I mean, look, Tom did a great job and he's a tough guy. We all know that, alright? But we're not talking about open-heart surgery here,'' quipped Belichick.
But we got some rare candor from Brady in the post-game, with No. 12 admitting he didn't know if he'd be able play on Wednesday, right after suffering the cut on his right hand, near his thumb, thanks to a botched hand-off to running back Rex Burkhead.
"I wasn't sure on Wednesday,'' Brady said. "I thought 'Of all the plays, my season can't end on a handoff in practice. I didn't come this far to end on a handoff.''
Brady said his hand should be fine for the Super Bowl, once the stitches are removed. And that could happen as soon as mid-week this week, he said.
"It was a crazy injury,'' Brady told CBS after the final gun. "Wednesday, Thursday, Friday were a little scary and then (I) started gaining some confidence. Today, we did just enough to win."
Yes they did, once again, with Sunday representing the Patriots' fourth playoff comeback win when they were trailing at least 10 points in the fourth quarter.
As the week wore on, the reports of how many stitches Brady required in his throwing hand kept growing. Early reports said there were four stitches. Then it was 10, and by Sunday night, ESPN said No. 12 needed a dozen stitches to close the wound. Which almost matched the 11-point deficit he helped rally the Patriots from.
"I think it kind of sounds arrogant to say, 'Oh, yeah, it bothered me,' when you have a pretty good game,'' Brady said. "So I won't say it.'' But his grin spoke volumes of his 26 of 38, 290-yard, two touchdown passing day.
The Patriots being the Patriots, they some how found a way to win despite losing All-Pro tight end Rob Gronkowski in the second quarter, when Jaguars strong safety Barry Church knocked him out of the game with a penalized helmet-to-helmet hit that landed a wobbly Gronk in the concussion protocol. He missed the rest of the game and will begin the two-week Super Bowl buildup as a player who has an obstacle to overcome in order to return to the field.
I tend to agree with Seahawks cornerback Richard Sherman, who took to Twitter after the Church hit to point out that defensive backs have to make these full-speed split-second decisions about their strike zone, and they can't afford to go too low and potentially ruin someone's knees either. It's a tough call to make in real time, and while it deserved a penalty flag for the helmet-to-helmet contact, Church's objective is to dislodge the ball, and he was successful in that regard.
"It's the toughest play in football,'' Church said. "If you go low for the knees you're considered a dirty player, and if you go high, they throw the flag at you. It's a bang-bang player and I was just trying to play football. I tried to lead with my shoulder. You have to go with it and try to hit him in the right target zone, but going 100 miles an hour like that is nearly impossible.''
There will probably be a targeting rule adopted in the NFL sooner than later, and that way both teams could potentially suffer a more equitable penalty, with New England losing a huge component to its offense and Jacksonville losing the offending player due to an ejection. As is, it was a pretty good deal for the Jaguars, 15 yards of real estate surrendered in exchange for Gronk's departure.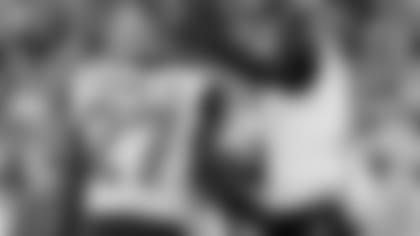 Well now, I'd say Jacksonville deciding to pick up Blake Bortles' fifth-year option last May doesn't look so dumb any more, even though the $19-million move was widely lampooned when it was made. Bortles played the game of his career against the Patriots, and it wasn't his fault Jacksonville isn't preparing to make the first Super Bowl trip of the franchise's 23-season history.
Jacksonville's quarterback was a calm, cool and efficient 23 of 36 (64 percent) for 293 yards with one touchdown and no interceptions against the Patriots. For most of the game, B.B. outplayed T.B., his more celebrated fellow starting quarterback in the game. Bortles completed 12 straight passes at one point, and he was 13 of 15 for 155 yards at halftime, with one touchdown pass and a 131.9 passer rating.
Bortles was the most criticized quarterback in the league the past two seasons, but he had a very strong postseason for Jacksonville, and never once turned the ball over in the Jaguars' three games. He helped Jacksonville win a playoff home game, a playoff road game (in Pittsburgh) and it was his play that helped take the defending Super Bowl champs to the brink of defeat on Sunday.
Looks like Jacksonville has a franchise quarterback going forward after all, and that No. 3 overall pick they spent on him in the 2014 draft wasn't wasted at all. It just took longer than expected for the Jaguars to have that borne out.
This was no fluke, the Jaguars scaring the pants off the Patriots for 57-minutes-plus. Jacksonville fell to the greatest come-from-behind quarterback of all time in Brady, but the Jaguars showed their mettle in building leads of 14-3 and 20-10 against New England, managing it in one of the more intimidating venues in the NFL.
And they'll be back. Some key penalties hurt Jacksonville's cause (six for 98 yards overall, including a pair of critical pass interference flags), but this is a young, aggressive and well-coached team, and they got a taste of what it's like to play and play well on the big stage in the 2017 season.
The Jaguars are a handful for any opponent, with that defense that finished second in the NFL in scoring, sacks and turnovers, and a Leonard Fournette-led running game that can put games away. With Bortles proving he can get it done, there's a nucleus in Jacksonville to put together a run of playoff berths, especially if the team keeps responding as well as it did to the coaching of Doug Marrone and the front office leadership of Tom Coughlin this season.
Jacksonville came within less than three minutes of making the Super Bowl on the heels of a three-win season, and returned to the playoffs for the first time in a decade. It won't take another 10 years to watch the Jaguars play their next postseason game.
What a creative and imaginative job of play-calling by Jacksonville's offensive coordinator Nathaniel Hackett against New England, especially in the first two-thirds of the game. He consistently kept the Patriots off balance and out of any rhythm defensively, finding ways to spring running back Corey Grant into open space and using Bortles' play-action skills effectively.
There was nothing vanilla about Jacksonville's game plan on Sunday, and had Bortles been able to avoid that inexcusable delay of game penalty in the second quarter — which negated a big third-down completion to tight end Marcedes Lewis with 2:33 left in the first half — the Jaguars might have been able to build on their 14-3 lead and never give the Patriots the chance to start their comeback with that much-needed James White touchdown run just before the break.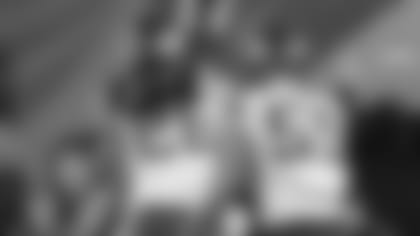 What an embarrassment of riches offensively for the Eagles against Minnesota. Receiver Alshon Jeffery looked like the star receiver the Bears drafted in the first round with touchdown catches of 53 and 5 yards. Receiver Torrey Smith made amends for an early drop with a pretty 41-yard touchdown grab. LeGarrette Blount helped put the Vikings to bed with a back-breaking 11-yard scoring run up the middle, and fellow running back Jay Ajayi contributed 73 tough yards on 18 carries.
The Eagles were a machine-like 10 of 14 on third downs, and embarrassed a Vikings defense that finished tops in most key categories this season. Minnesota's defense had season highs in points allowed, total yards, and passing yards against Philadelphia.
The Eagles defense chipped in with cornerback Patrick Robinson's game-tying 50-yard interception return touchdown in the first quarter, Chris Long's fumble recovery and Derek Barnett's strip sack of Case Keenum.
So the Eagles this season lost their MVP candidate starting quarterback (Wentz), their cornerstone left offensive tackle (Jason Peters), their top linebacker (Jordan Hicks) and their most experienced and versatile running (Darren Sproles), all to season-ending injuries. And they still made the Super Bowl.
The Patriots had their adversit to overcome as well. They played without their top receiver in Julian Edelman from August on thanks a torn ACL, and in October lost their defensive captain in Dont'a Hightower. And now they have their No. 1 passing target, tight end Rob Gronkowski, sidelined by a potential concussion as the Super Bowl fortnight begins.
If you're keeping score, the Super Bowl will be Brady's 37th postseason start. That's only 33 more than Eagles quarterback Foles has collected thus far. The Super Bowl will be just the fourth postseason game Foles has started. But he's 2-1 in the playoffs as a starter, tying Tony Romo for career postseason wins.
It's pretty much the same reality every year in the NFL, but Philadelphia's return to the Super Bowl for the first time in 13 years reminds us that one season can change everything in this league.
The NFC for the third year in a row will be represented in the Super Bowl by a team that was .500 or below the season before. The Eagles went 7-9 in 2016, finishing in last place in the NFC East. Atlanta won the NFC last season despite going 8-8 the year before, and in 2015 Carolina did the same, coming off a 7-8-1 season in 2014.
Storylines for Super Bowl LII? They're not too bountiful, but first-year Eagles LeGarrette Blount and Chris Long were both Super Bowl champions with New England last season, and Blount also won a ring on the 2014 Patriots.
Only Brady remains from the 2004 Patriots team that beat the Eagles in the Super Bowl 13 years ago. But there is an echo of the past in that New England will be trying to win its third title in a four-season span, just before it loses its two coordinators to head coaching jobs. The same scenario unfolded after the 2004 season, with the Patriots winning three rings in four years, then losing coordinators Charlie Weis and Romeo Crennel.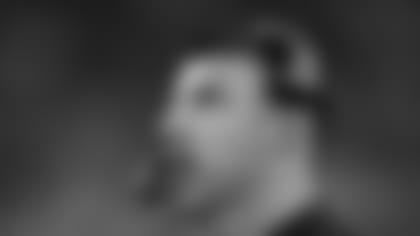 With Mike Vrabel's rapid hiring as head coach in Tennessee on Saturday, the AFC South might as well be rechristened the Belichick Division going forward. With Patriots offensive coordinator Josh McDaniels headed for the vacant Colts job and Bill O'Brien just getting a contract extension in Houston, Jacksonville's Doug Marrone will be the lone AFC South coach to not occupy a branch on the Belichick coaching tree.
That should things significantly more interesting in the AFC, the conference New England has all but owned these past 17 years. The speed of the Titans coaching search tells me they had their sights set on Vrabel as a strong candidate all along, and for a few years now the ex-Patriots linebacker turned coach has been viewed as an ascending talent and an assistant who would be fast-tracked to some team's top job.
I like that Tennessee general manager Jon Robinson, the former Patriots personnel executive, looked for a candidate with strong leadership skills and growth potential first and foremost, and didn't get too focused on finding an offensive-minded coach to help quarterback Marcus Mariota further develop his game, as was anticipated. Not that Mariota's future isn't of the utmost importance, and Vrabel's choices at offensive coordinator and quarterbacks coach won't be vital. But props to the Titans for looking big picture and trying to hit a home run with their hire, no matter which side of the ball his background is on.
Granted, the Belichick coaching tree largely withered and died in its first incarnation, back when Romeo Crennel (Cleveland), Charlie Weis (Notre Dame), Eric Mangini (Jets and Cleveland) and McDaniels got his first shot as an NFL head coach in Denver. But my gut tells me it'll be different and better story this time around, with O'Brien having had decent success with the Texans, and Vrabel, Matt Patricia and McDaniels heading off to head their own programs. I'll bank on the intelligence factor and the leadership quotient of this latest group of Belichickian disciples.
Put me down for believing Drew Brees and the Saints simply have to stay together, because theirs is an ultra-successful marriage that just works, and one of the longest-running collaborations in today's NFL. It's early and Brees isn't officially a free agent yet, but it seems as if both sides know how good they have it together and will find the necessary common ground to continue into a 13th season and beyond in New Orleans.
While we're on that topic, not only did the Dolphins and Nick Saban blow it by signing Daunte Culpepper instead of Brees in 2006's free agency period, but why do the Chargers get a pass for choosing to draft and then retain quarterback Philip Rivers over Brees in the first place? I'll take Brees' record of accomplishment in both the regular season and the playoffs over Rivers' any day of the week and twice on game day. Should have stuck with the guy you drafted with the first pick of the second round way back in 2001, Chargers.
I don't know how much more we need to hear out of Pittsburgh to realize something's broken and needs to be fixed. Le'Veon Bell reportedly skipping almost the entire walk-through a day before a playoff game, without any apparent ramifications, is a damning indication of the discipline problem that exists within the Steelers locker room.
Todd Haley was not re-signed as the team's offensive coordinator and Richard Mann retired as the team's receivers coach, but those moves aren't going to the root of the problem, which seems to center on players too often following their own agenda rather than the team's. If Mike Tomlin is honest with himself, he knows he's got to eradicate the me-factor in Pittsburgh. Can you do that in the 12th year of one's coaching tenure, at this late date? I'm not entirely sure the die hasn't already been cast on that front.
Continuity and patience are treasured in the Steelers organization, and that's all well and good. But when the status quo isn't working, change of some sort is the only logical alternative.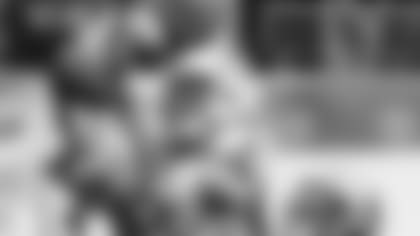 Speaking of out of control, what a train wreck the Jets have on their hands with receiver Robby Anderson, who was arrested for a second time in his nascent career last week. Anderson had such a strong break-through season for New York, leading the team with 941 receiving yards and seven touchdowns. Anderson was one of best reasons to watch the Jets in 2017, but now New York has an immature player on its hands who is facing nine charges, including a pair of felonies, after reportedly fleeing police at 105 mph and threatening to sexually assault the arresting officer's wife Friday in South Florida.
Yep, you read that right. That's a cocktail of stupidity that's tough to match. Anderson has now been arrested twice in eight months, and even though he's a cheap, productive player heading into two more seasons of known costs (he'll be eligible for restricted free agency in the 2019 offseason), his track record hardly inspires confidence. If the Jets keep him, they'll have to hold their nose to do so, hoping he grows up overnight and doesn't incur a significant 2018 suspension under the league's personal conduct policy.
With six of the NFL's seven head coaching vacancies either filled or unofficially filled — while teams wait on candidates still alive in the playoffs — the only real mystery is who winds up with the job in Arizona? Carolina defensive coordinator Steve Wilks seems to be in the pole position, but Eagles quarterbacks coach John DeFilippo and Patriots linebackers coach Brian Flores might be in line for second interviews this week.
Eagles defensive coordinator Jim Schwartz and Falcons special teams coordinator Keith Armstrong remain in the mix as well, as does incumbent Cardinals defensive coordinator James Bettcher, who was endorsed by retiring Arizona head coach Bruce Arians.
That's a pretty defensive-heavy field the Cardinals are considering, and that would buck the trend in the NFC West, which saw both the Rams and 49ers hire young, offensive-minded coaches last offseason in Sean McVay and Kyle Shanahan. Then again, defensive coordinators like Gus Bradley and Dan Quinn both came out of Seattle to land head coaching jobs in recent years, and Pete Carroll is a former NFL defensive coordinator himself.
Ridiculously Cool Football Card of the Week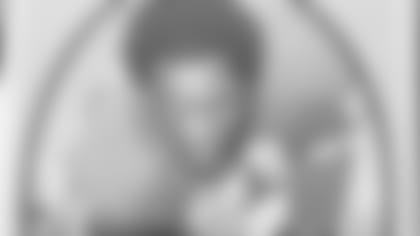 The four Super Bowl teams Carl Eller played on in Minnesota lost by a combined 61 points in those games (15.3 average), with the closest the Vikings came to victory being the 16-6 defeat at the hands of Pittsburgh in Super Bowl IX. That's never really even getting within sniffing distance of a Lombardi trophy, and that's probably why those Minnesota teams of coach Bud Grant are remembered for being very, very good, but fall short of great. Covering the Vikings for four seasons in the mid-to-late '90s for both newspapers in the Twin Cities, I got at least acquainted with several of the old Vikings who routinely came to the team's games in the Metrodome. Eller was an unmistakeable presence — just as he was on the field at defensive end — wearing his trademark beret on game days and looking as if he could still give the Vikings 10 good pass rushes off the edge. Here he is on his 1970 Topps, posed in a familiar position, ears pinned back and coming after the quarterback.