INDIANAPOLIS - At the start of last season, defensive line was overwhelmingly the strength of New England's defense. By season's end, however, injuries had taken their toll, to the extent that the Patriots were signing players off the street - quite literally - and seeing them start games a week or two later (with success, in some cases).
Many of the team's first- and second-year players at the position were also contributing significant minutes throughout the season, in both starting and reserve roles. What was evidently lacking, however, was a consistently dominant player to help rush the passer and stuff the run from the defensive end spot - something that has been conspicuously absent since Richard Seymourwas traded to Oakland.
Luckily for the Patriots, they have three picks in the first 33 of this year's draft and there are plenty of prospects (many underclassmen) who could fill that considerable bill.
One of those younger players is Da'Quan Bowers(6-4, 275) of Clemson, whom many consider a potential top pick in the draft. It's unlikely, therefore, that he'll realistically be in New England's plans. Same with Iowa's Adrian Clayborn(6-2, 281) who could be long gone before the Patriots pick, unless they feel the need to trade up for him.
However, Wisconsin's J.J. Watt(6-6, 290) is a player who could interest them and be available in the middle to end of the first round.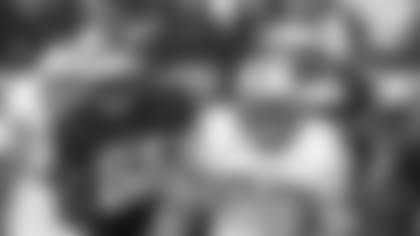 A converted tight end who transferred from Central Michigan in order to play defense, Watt has just one year of game experience at defensive end, which makes him a relatively unknown commodity.
"I've gotten attention from both [3-4 and 4-3 teams] so far... I feel comfortable in either situation," Watt said. "I could put on weight to play in a 3-4, but I also feel I can play in a 3-4 at 290... I could kick inside to a three-technique or a one-technique on passing situations. I think that versatile is really going to help me in this draft process."
Watt is convinced that a weight gain wouldn't adversely affect his style of play.
"I'm pretty lean right now and could put on weight very easily. It would give me a little more power in my game. I feel comfortable at this weight, but I feel I could put on some weight and not lose any speed."
Cameron Jordan(6-4, 287) is another name that's been mentioned repeatedly in mock drafts as going to the Patriots at 17. By the looks of him, he could fit in nicely.
A chiseled 287, he doesn't look to have an ounce of body fat on him. By his own admission, if he dropped a few pounds, he could conceivably play outside linebacker in New England's 3-4.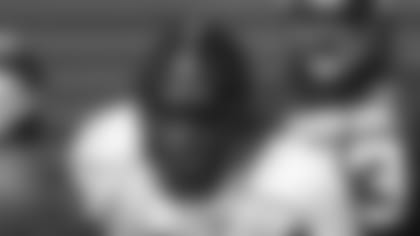 "This has been my playing weight. If I'm seen as a three technique, I would have to add some weight. Depending on whether I'm a defensive end or not, I may have to gain, lose or stay," Jordan explained. "I've gotten a lot of opinions. I've gained weight. I've been 295 at my heaviest. I came into college at 265.
"That's one of the things that works to my advantage: I am versatile. I have shown this year that I can stand up and play 3 technique and 5 technique. Like I've said, put me anywhere and I can play."
Jordan described his explosive off the line and ability to control, then shed his blocker to make plays in the backfield as his greatest strengths. But in the same breath, he acknowledged that his pass rush technique and dropping into pass coverage are areas of his game that need improving.
Talking to Jordan, the son of former Vikings Pro Bowl TE Steve Jordan, it's obvious he has a sunny disposition. But that can change in an instant when he hits the football field - another quality that could appeal to the Patriots.
"If you know me, I'm a very competitive person. I don't lose," he insisted. "I'm going in with the mentality tomorrow that this is mine. Everything I do, I'm going to win.
"If you see my film, I'm hitting people. I'm laying people out. There's sort of a switch. I still got the smile on, but it's all for a different motive. It will be the biggest smile on me to hit a quarterback and hear the wind come out of his chest. That pleases me the most."
Another Cameron - Ohio State's Cameron Heyward(6-5, 294) - is also the son of a prominent NFL star (fullback Craig "Ironhead" Heyward) and shares the same position as Jordan. The two are completely different players, however.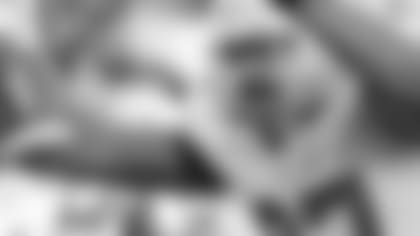 Heyward is a bigger body, clearly suited for either defensive end or, with a little weight gain, defensive tackle.
"Wherever I'm going to go, they're going to [ask me to] either add weight on, or lose weight. Whoever I go to, it's a privilege and I'll do whatever it takes... I feel comfortable on the line - that's all. It doesn't matter. Going to Ohio State, I've been in the 4-3 system, playing end and tackle. When I went to a 3-4 on third down, I played the end."
One concern is Heyward's health at the moment. After tearing ligaments in his elbow last season, he underwent surgery and, as a result, won't be taking part in drills or physical testing at the Combine. He was cleared to run only a week ago and won't be running the 40-yard dash in Indy either.
"It's getting better," he said of his injured elbow. "I got my full motion back already. I'm a little disappointed I don't get to work out here. My Pro Day is March 30 and I'm getting better every day. I recently had UCL reconstruction and I'll be back in three months. ... My surgery was January 12th and I'm getting healthy. It's been an ongoing process. It hurts a lot, because I really want to be out here [working out] right now. I wish I could be competing."
A couple of names to remember as the draft dips out of the first round and into the middle rounds: Sam Acho(6-2, 262) from Texas and Pitt's Greg Romeus(6-4, 264).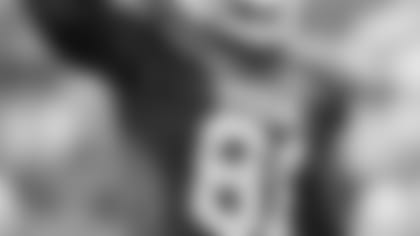 Acho in particular has a peripheral connection to New England, having played for Will Muschamp, the former Longhorn defensive coordinator who's now head coach at Florida. Bill Belichickis a noted fan of Muschamp and the kinds of players his defenses produce.
Acho claimed he's learned "everything" from Muschamp.
"Passion and intensity are the two biggest things I learned from coach Muschamp. No. 1, he focused on everyone being overachievers. Also, we were a blue-collar defense. I consider myself an overachiever and also blue-collar kind of guy. I come to work every day, I put my hard-hat on and go to work and keep on driving. That's what I learned from coach Muschamp... I consider myself a self-starter. And that's what coach Muschamp tried to breed, self-starters. I learned how to turn that on from him. I love coach Muschamp to death."
Given his size, Acho could be asked to convert to OLB in a 3-4 scheme like New England's - a move he's fine making.
"I think the toughest part will be seeing the game from a different perspective. I'm so used to seeing the game as a defensive end," he explained. "It'll be a little bit different seeing it as an outside linebacker, probably playing a little bit slower with my hand up. I think it'll be a little different, but I think I'll be able to make the transition pretty smoothly.
"I did a little bit of [dropping into pass] coverage at Texas, so I feel pretty comfortable with that as well. I don't think that'd be too big of a deal."
Romeus, meantime, is more of a raw talent at this stage. He only played one season of high school football because he was focused on being having a college basketball career. His priorities have clearly changed since then.
What might attract the Patriots to Romeus is his self-proclaimed strength on the football field.
"I love to pass rush. I had a great coach at Pitt taught different types of pass rush moves so that is my strength right now. I have a long body and I'm aggressive."
However, he's also coming off knee and back surgeries and is not performing at the Combine, so taking Romeus could be a developmental move.