If the old saying that speed kills is really true, then in the world of the NFL the Dallas Cowboys defense could be considered a sort of modern day murderer's row. From defensive line to linebacker and into the defensive backfield the overwhelming theme of the defenders that put the 'D' in Big D is speed.
And so far this season, that speed has worked. With a 7-2 record and the NFL's number-one ranked defense in terms of total yardage, pass defense and points per game, defensive coordinator Mike Zimmer's unit is paving the way for success in Dallas.
"I think these guys have maybe a little more [speed] than everybody else," Patriots Head Coach Bill Belichick said. "I am not saying that we haven't seen some other fast defenses, but these guys—they are pretty good.
"They are fast. They have good speed at every position. The corners can run, the safeties can run, the linebackers are very good in pursuit, and the defensive line is quick They can rush the passer and they pursue well. I think that is why they are the top defensive team in the league; really it is their team speed. They chase down everything. You see a hole on film, looks like a guy is going to get through and have a decent play, and he gains two yards and all of a sudden it closes up. Or you throw a pass and it looks like there is nobody around him in the flat or over the middle, looks like you are going to have a great play, and you gain six yards. It is hard to get down the field when it is all two, three, four, eight, one-yard gains. You have to have 20 good plays, and it is hard to put them all together like that. It is a lot easier if you could get a 30 or 40-yarder in there, or get the ball on a turnover and play on a short field, but you have to go a long way against this defense and execute good plays and have them pursuing and chasing you down and getting you from the backside and all that. That is why they are successful. They eventually stop people."
They certainly have been stopping people. The Cowboys have given up the fewest points in the NFL, 136 in nine games, and are essentially equally good against both the pass and the run.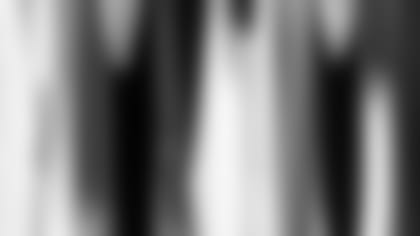 ]()
            If you can believe those in the New England locker room, offensively the Patriots are going to try to counter that defensive speed by going right at it.  

"The best way to counteract speed is to just play power ball against them," guard Damien Woody said. "I think that's one thing going into this game, that's what the coaches laid out for us. 'Let's go ahead and play smash mouth [football] with these guys and try to wear them down.' That's exactly what we intend on doing is playing smash mouth. They are a tough group. We are a tough group. And we'll just see who wins in the end."
But even with a more physical, straight forward offensive attack, the Patriots will likely have to take a few shots offensively if the team hopes to win what looks to be shaping up as a very competitive Sunday night battle and extend its current five-game winning streak.
"I think you have to pick your spots," Belichick said. "You have to find a few openings and try to take advantage of those. There are not a lot of them. They are only giving up—whatever it is—230 yards a game. It is not like people are going out there and getting 400, 450 yards against them. You are pawing and scratching for every yard you get. There are a few yards in the running game you have to get, a few yards in the passing game. You have to convert on third down to stay on the field. You just have to do a good job of executing your plays and taking advantage of the windows that are there, and they are not very big windows."
The Patriots released a rather short, at least in comparison to the double-digit reports that have been regular occurrences since early in the year, eight-man injury report on Wednesday. And as has been expected, both Ted Washington and Ted Johnson have been upgraded from out to questionable as they make their way back from broken bones.
Troy Brown (leg), Je'Rod Cherry (knee), Johnson (foot), Ty Law (ankle), Fred McCrary (leg), Richard Seymour (leg) and Washington (leg) are all listed as questionable. Quarterback Tom Brady remains probable with an arm injury. Only McCrary sat out practice action on Wednesday.
The Dallas Cowboys listed just one player their injury report. Linebacker Markus Steele (ankle) is questionable.
Injured Patriots offensive lineman Mike Compton was in the New England locker room on Wednesday. Compton is recovering from surgery to repair a broken bone in his left foot, an injury he suffered during a training camp practice but continued to play through until the Philadelphia game in Week Two earlier this season.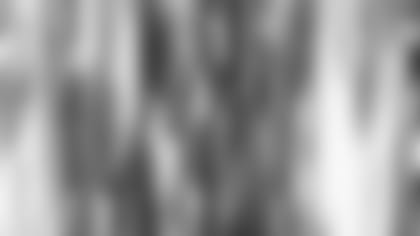 ]()
            "I had been playing on it for about six weeks, the preseason and the first two games," Compton said of the injury. "It was just to the point where I couldn't…I woke up after the Philadelphia game and I couldn't walk. Each week it got worse and worse, but I didn't think it would be as bad as a break.  

"It's just one of those things that happened and fortunately I caught it in time to fix it where it shouldn't be any kind of career-ending injury or anything. It's just a matter of time and me being patient and letting it heal. I mean there is no need to be aggressive with it because I'm on IR. I can't play even if I could come back."
But while Compton is spending the final 14 games of the final year of his contract with the Patriots on injured reserve, the 11-year veteran hasn't given up on his NFL career or even his time in New England. He plans on returning to the playing field when he is fully recovered from the foot injury, the first major injury of his career, and would like to do so with the Patriots.
"I think I still can be competitive," Compton said. "I mean I played in games and was competitive even with a broken foot and didn't know it. But I don't think I am at the point where I am just hanging on. I'd like to be a part of this team and organization, hopefully for the next couple of years. We'll just have to wait and see how my injury heals and see what happens."
[Patriots Head Coach Bill Belichick said that he too was a bit surprised by the Browns' release of wide receiver Kevin Johnson on Tuesday and that the team would approach the opportunity to add any such player in the same way it approaches all waiver wire and free agent players. "It was a little bit of a surprise," Belichick said. "We examine the wire everyday, whoever is on their and go through it whether it is a guy we might want to bring in for a workout, a guy we might want to put on the practice squad or somebody that we would have an interest in claiming. We will discuss all of those people. Obviously he has been a productive player since he has been in the league with Cleveland. We will look into the situation." … Belichick also said the team will have to make a decision as to the status of rookie free agent wide receiver Chas Gessner on Thursday. Gessner is on PUP but has been practicing with the team over the last three weeks and his 21-day PUP practice window ends tomorrow. He will either have to be activated to the 53-man roster, released or remain on PUP/injured reserve for the remainder of the season