When Danny Amendola visited Bryant University on Tuesday night for a Q&A session, the crowd of students was lively. They asked for his follow on Instagram, for a game of ping pong and for a forehead autograph (really). It was, for the most part, light-hearted and pretty funny.
The event was hosted by Bryant University's Student Programming Board, and the moderated discussion and Q&A session covered everything from teammate anecdotes to the drive it takes to make it in professional sports. 
As it turns out, Danny was also the perfect person to speak to the Bryant University students who are studying, working hard and preparing to enter the "real world." With his Catches for Kids Foundation, which helps underprivileged students get access to books and supplies to advance their education, Danny is an advocate for pursuing education and giving back to the community.
As an NFL player who went undrafted, was cut twice before playing a game and has often been underestimated, Danny is a great example of where hard work and believing in yourself can take you. 
"Everybody is going to face adversity at some point, definitely when you leave college and try to get into the real world so to speak and get your first job," Danny said after the event. "These kids are preparing really hard for that, and I wish them nothing but the best."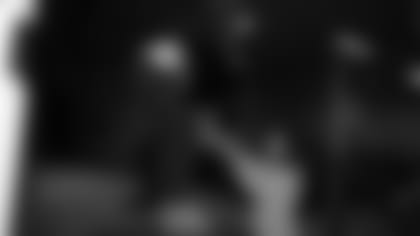 The night was "fun for him," he said, and it certainly seemed like the students had a blast too. Check out some of the memorable moments from Tuesday's Q&A. 
1. Danny and Julian Edelman are family.
"That's my boy. We were friends four five years before I got here. We trained together in California. He's crazy and I love him to death. His daughter is my goddaughter. We take care of each other."
2. He looks up to his teammates in different ways.
"My inspiration on the field is Tom Brady. My inspiration off the field is Gronk." 
3. Danny's dad was a teacher and a high school football coach, but he didn't play for his dad. He played against him.
"I beat him twice and he beat me once, so I have street cred and bragging rights."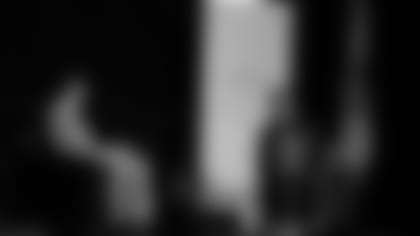 4. Through his Catches for Kids Foundation, Danny has helped students in the region, and he offered encouragement for students looking to give back. 
"It's super important. However you can affect somebody positively is what you should aspire to do … it's what our world needs certainly now." 
5. If he didn't get a full scholarship to Texas Tech, Danny had other plans beyond football.
"For me, if I wasn't going to get a full scholarship to go to school, I was going to go to the Army or Navy so I could avoid debt." 
6. As he hits free agency, Danny understands the nature of the NFL. He also knows where he wants to be. 
"I can tell you the truth. I don't want to leave, but it's a business and I've learned that the hard way." 
7. Ping pong with the Patriots is serious business.
"I would be willing to challenge anyone in here in ping pong. We have a lot of down time in the locker room, but I'm the champ in the locker room. Gronk is actually pretty good. Edelman is pretty good. Brady's good. Brady did break a paddle one day."
Check out more from Danny's visit to Bryant in the video below.