Every spring, a select committee meets at Gillette Stadium to determine three finalists for the upcoming Patriots Hall of Fame induction class. After the committee nominates three former franchise greats for the honor, it goes to a fan vote to determine that season's inductee. The committee often asks former Patriots football staffers to share their perspectives on the players and coaches they're deliberating to help members cast their votes, which is what former coach Dante Scarnecchia thought he was doing when he arrived at the stadium on an April afternoon. Scarnecchia spent 34 seasons with the organization under six different head coaches and four ownership groups, winning five Super Bowls with the Patriots. Given his extensive experience working with and coaching the candidates, Scar was an obvious choice to join the meeting and offer his vast insight.
However, that meeting took a turn that nobody expected, especially Scarnecchia, when Patriots Chairman and CEO Robert Kraft entered the room. Kraft initially thanked those who gathered for their efforts but quickly turned his remarks toward one individual in particular. The Patriots owner announced that he would be invoking his executive privilege to enshrine Scarnecchia into the Patriots Hall of Fame as a contributor to the franchise.
"You would be hard-pressed to find anyone who made greater on field contributions over his 34 seasons with us, which propelled us to 10 of our 11 Super Bowl appearances, and helped us claim five of our six Super Bowl championships," said Kraft.
In typical Scar form, the legendary and dignified coach thanked Kraft, shook his hand, and gave a quick wave to the standing ovation around the room before signaling for the meeting to continue with its planned deliberations.
"I was very surprised and shocked," said Scarnecchia. "By the mandates that determine who can go in or not, you're supposed to be out of football for four years. This was the end of my third year of retirement. And the second is that I'm not a head coach or player. So then, all of a sudden, to get that one out of left field, I was very, very surprised."
Although he isn't one for the limelight, as anyone who worked with or played for the legendary coach can attest, there's nobody more deserving. In a Patriots career that spanned four decades, Scarnecchia pre-dated all of the key figures as a pillar of New England's success.
You must return to the beginning to properly put Scarnecchia's contributions to the organization. After starting his coaching career at his alma mater, California Western University, Scarnecchia spent 12 seasons in the college ranks, eventually arriving in New England.
Hired initially as a special teams and tight ends coach by coach Ron Meyer in 1982, Scarnecchia spent 34 of the next 36 seasons with the Patriots. He held various titles, from special teams coach, tight ends coach, and defensive assistant, before settling into his most-renowned role as the Pats offensive line coach and assistant head coach. As any pro football coach can attest, remaining in one organization for that long, through several different regimes, is a rarity.
"When you go through that many changes, ownership, and head coaches, you don't really expect to be kept. Because that's just the nature of the business, everyone deserves to have their own guys in there," Scarnecchia said. "It was just a series of events that happened that we were able to stay, and believe me, we're really grateful that we were able to stay here, raise our kids here and be here a long time."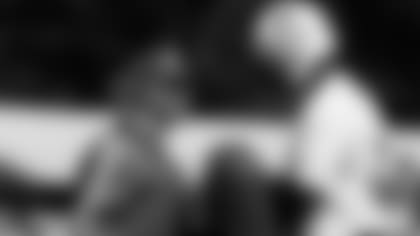 Outside of a two-year stint with the Indianapolis Colts spanning from 1989 to 1990, which Scarnecchia said taught him that he didn't want to leave the organization again, every new coaching regime wanted the top assistant to remain on their staff.
For example, the Patriots parted ways with coach Ron Meyer in the middle of the 1984 season after a 5-3 start, hiring Raymond Berry to take over as head coach. Initially, the entire coaching staff was let go along with Meyer, but Berry quickly course-corrected to retain Scar on his staff.
"I was actually let go after Raymond Barry. The season when he took over midway through the season, they let the whole staff go, and then he called me that day after. I had already been home, and my wife and I were trying to figure out what we were going to do next, and he asked if I would consider staying."
"I was mad we did leave for two years to go to Indianapolis. I told myself that I would never leave this place unless someone didn't want me here. I really like it here, and I got a bit over-ambitious one time earlier to go to the Colts, and I just felt like this was the best place for me," Scarnecchia concluded.
Scarnecchia's brief stint in Indianapolis, driven by his loyalty to former Patriots coach Ron Meyer, would be the last time he worked for a different organization.
TIDES TURNING TOWARD A DYNASTY
Upon his return in the 1991 season on Dick MacPherson's staff, Scarnecchia was here to stay, passing from MacPherson to Parcells, to Carroll, and eventually, of course, to head coach Bill Belichick. With the pillars in place of Belichick, Brady, and Kraft, Scarnecchia saw a shift in the Patriots mindset, eventually leading to unprecedented success.
"To have that type of an owner [Robert Kraft], a head coach [Bill Belichick], and a player like Tom [Brady], that was probably the revelation for me personally. This is an awfully good setup. If we work hard, try to continue to get good players in the system, and teach those players how to play. I thought that we would have a chance to be successful."
"Complacency was never an issue. There was always a strong drive that unilaterally transcended the entire organization. Everything administratively within the football realm, equipment, training staff, video staff, everybody. It was just across the board and seeing the focus the same way," the legendary coach continued.
With all the pieces in place, Scarnecchia helped build the foundation of the now six-time Super Bowl champions by molding the foundational aspect of any football team; the offensive line.
"It was the building blocks of the offense we had. The system he put together for us, the protections and run game. The solid line play that we got out of him, the consistency. It was the reason we won," said former
Patriots running backs coach Ivan Fears. "You never had to wonder where he was. Dante was always, always on time. Never missing. We talked about Marines. He's an old Marine. You can see it through his body from head to toe. He is Mr. Consistency. And he was different."
Fears' recollection of how the tides turned toward New England's two decades of dominance over the NFL was similar to Scarnecchia, pointing to the leadership from the top down.
"That first year we were here [in 1991], the whole system was messed up. There was a whole new ownership thing that changed. There was a lot going on from the top all the way down. So it affected us," Fears said.
"The thing that changed the most was the players, their attitudes, their attitudes changed, and they became hungry. They became very much into buying into the program of what it takes to be a winner. And Bill [Belichick] was really good at teaching that."
"We just needed to teach. Dante was an excellent teacher. Always prepared, always ready, no matter how long it took to get ready for that, he was ready for him when they came in the next day. That's the difference."
Fears began his own lengthy stint with the Patriots in 1991 when he first met Scarnecchia, and few can explain Scarnecchia's greatness
first-hand like one of his best coaching confidants. Speaking to Fears for his tremendous insight into Scarnecchia's legendary career, Fears asked a simple question, "Have you ever watched NCIS?"
"Dante is Gibbs. They're like two peas in a pod. Maybe it's that marine mentality or whatever it is. If you've seen Gibbs, you've seen Dante— same type of core values. What's right is right. And that's what you do. You do the right thing. You don't screw around or tell half the truth or whatever it may be. You do the right thing. That's the way I see him."
For those unfamiliar with the hit television series, Leroy Jethro Gibbs was a special agent in charge of the NCIS Major Case Response Team, a character portrayed by actor Mark Harmon. Before joining NCIS, Gibbs, like Scar, was a former U.S. Marine. Gibbs is a stoic, brutally honest, disciplined, and, most importantly, hard-working leader.
"Dante is a real smart guy, really smart guy. But more importantly than that, he is a hard worker who was committed to his job, and he put in all the time necessary to get the job done. Whatever it took, that's what he did, no matter how long it took, how late he had to work."
"There were a hell of a lot of nights he didn't go to bed. That kind of consistency was throughout his teachings from beginning to end. And even when he was older, as he got older, he was still doing it. Everything was still the same. You might call it old school if you want, but that old school stuff worked," Fears said.
As the Patriots version of Leroy Jethro Gibbs, Scarnecchia's coaching tenants that stood out to his coaching peers and former players were first, honesty, and comfortability telling the whole truth.
"The key element for being a good parent and football coach is truth and telling the truth. I've always said that you can't always just say when someone does something good, good job, way to go. Because sometimes it's not. They're not doing a good job."
"Sometimes they're not doing it as well as they can. And you got to tell him that, and you've got to tell them that with no waffling and no uncertain words, you got to tell them exactly how you feel. And I would hope that if I was failing them in any way, they were saying the same thing to me," Scarnecchia explained.
One of those former players who spoke on Scarnecchia's impact was fellow Patriots Hall of Famer, Matt Light. Light, unprompted, pointed to Scar's brutal honesty as one of his strengths, saying,
"Every day he showed up, he had a drive, he had a passion for what he was doing. He didn't budge an inch on how he wanted it done."
"I'm sure he and I butted heads as much as any player he's ever had. But it was a healthy back and forth because I knew that Dante Scarnecchia was there before me, and he was going to be there after me. He was going to stay later. He was going to put in every ounce of work he could to make sure that we were as prepared as we could be. So even if I didn't like it, I respected the hell out of it. And I never questioned whose side he was on. He was always on our side."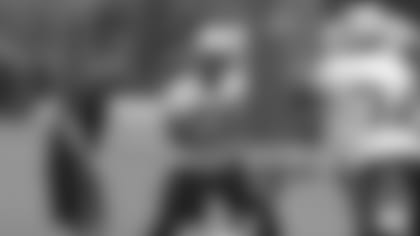 The next piece to Scarnecchia's coaching greatness was his belief in consistent repetition on the practice field: "I think that repetition is the mother of learning. And if you can get guys to do things right, over and over and over again, that will become a good habit," he said. Although you'd expect professional football drills to be overly complex, the beauty of Scar's offensive line drills was in their simplicity. Often nicknamed "Dante's Inferno" for its intensity level, the Pats offensive linemen would work in the back left-hand corner of the training camp fields, where a patch of turf was designed for Scar to work with the offensive line.
"I think sometimes people take things and they over-complicate them. You could take Dante Scarnecchia's technique and the principles he believes in and apply them at any level of football," current captain David Andrews said. "I think that's something truly special. It doesn't matter if you're blocking a 120-pound defensive end at Roswell High School in Georgia or blocking Von Miller on the edge; if you can use that base technique, it will work. He simplifies it."
"You didn't have to do 1000 drills. We did the same few drills. And he always said you should see your drills go on tape. So the drills we would do might look simple to some people, but when you watch it, you'd be like, wow, that was this run fit we were doing the other day. And there it is on film," the Pats starting center continued.
As Andrews reminisced, the beautiful simplicity of his former offensive line coach's approach brought Andrews back to New England's historic comeback in Super Bowl LI.
"I can think of me and Shaq [Mason] on a double team on the goal line against the Falcons. Going for two. We ran that double team 9,000 times that year it felt like throughout practice," Andrews recalled. "I didn't need to think about how Shaq was going to step. He didn't think about how I was gonna start. We were able to go and rely on our technique. That's through Dante and doing all the drills we did. Even though it felt like we were doing the same thing over and over and over, it's for moments like that."
Andrews also outlined the last puzzle piece to Scar's coaching prowess, attention to detail, which was evident early in their player coach relationship when Scarnecchia returned from a brief retirement from 2013 to 2015.
"The attention to detail he had, I mean, giving us handouts of all this stuff. You're sitting there taking notes, and he gives you this handout. You're looking at it like, wow, these are unreal, detail-oriented handouts, drawings. It's definitely kind of getting to the age of computer stuff and all that, but he still handed out hand-drawn pictures and handwritten notes. There was nothing ever typed. Old school, and I love that."
Scarnecchia took pride in the Patriots ability to develop offensive linemen who, like Andrews, were undrafted entering the NFL or were castoffs from other teams. New England's program got the most out of those players, and largely due to Scar's coaching, the Pats often took late-round or even undrafted players and turned them into multi-year contributors on the offensive line.
At one point during their second mini-dynasty, the Patriots had only one former first-round pick (Nate Solder) on the offensive line. The rest of the starting five was a third-round selection (LG Joe Thuney), an undrated center (Andrews), fourth-rounder Shaq Mason, and a fifth round draft choice in right tackle Marcus Cannon.
"I've always felt a special place for guys like that who were not successful in other places and then come in here and make great contributions to the success of our team," Scarnecchia said. "We have been willing to take chances on players and bring players in that maybe people didn't think they were as good as they needed. We had a lot of those guys that played for us and played very well. A number of them started in Super Bowls. It's to their credit the type of people that they are and credit to the program in its entirety."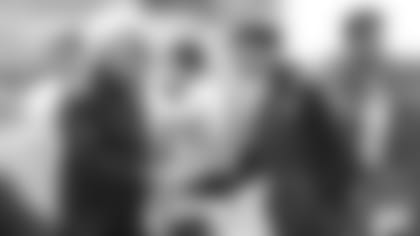 MESSING WITH A FORMER MARINE
Although it sounds like a death wish to mess with a former Marine, there were also lighter moments amidst all the long hours working toward the goal of winning Super Bowls.
As a serious special agent Gibbs character, that might be surprising to hear, but Andrews and Light couldn't help but crack a few laughs about their behind-the-scenes interactions with Scar. Light, in particular, would toe the line to the point where "my wife thought that I was going to get fired every day."
One of those Matt Light death wishes came when his former offensive line coach was hopeful that he was receiving an upgrade to the O-Line room's film-watching setup. Little did he know.
"We have to watch film all day, and so there's a projector, and there's a remote just to rewind every single play so that we could watch it five million times. The controller used to have a piece of tape on it that said remote," Light began.
"I took the tape off, and I put it on my remote, and my remote had one really shiny button. The difference is whenever you press this one, it would put about 500 volts through you. It was enough to make you scream. We get into film study, and he throws up the first play. I hear him say out loud, 'Oh, got a new remote.' And then I hear him say, 'I wonder if this one has a laser pointer on it.' And when he hit that thing, he came unglued."
"We did run for quite a while at practice later that day," Light laughed.
For Andrews, the light-hearted moment that came to mind was a grueling day on the practice field. Scarnecchia decided to dish it to his players.
"He told us one day he looked at us, he's like, I bet you guys want to fight me. It was a hard day, and I think he laid into us. He was like, but you're not going to fight me. He's like, you're not going to do anything. And then we all kind of just laughed," Andrews said. "It's always funny, right? Because it's this little, little old man. And now I'm not a huge guy, but just in the face of giant men that could just flick him. I've always found pictures of training camp. He's out there in his cut-off sleeves, wristbands, and khaki shorts, running in front of people that he comes up to their waist."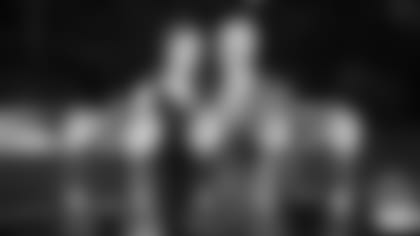 Through all the challenges on the practice field, long hours in meetings and film studies, and overwhelming success on Sundays, Kraft's decision to induct Scarnecchia into the Patriots Hall of Fame was an easy one.
"I think it's perfect. I think it's absolutely an easy decision from my standpoint," said Fears. "I've been around Dante going back to 1990. '91. What he's done, who he is, no doubt about it. Easy decision."
"If there was ever anybody that deserves to be in, regardless of the process, or the voting, in terms of just the impact they had on an organization. If there's anybody that could just kind of leapfrog that entire process, it'd be Scar," Light added.
The Patriots have a decorated history that includes six Super Bowl championships under arguably the greatest head coach and the greatest player in league history. However, the unsung contributors behind the scenes often are the bedrock of a successful organization, and few were as instrumental in team history as Dante Scarnecchia, a true pillar of the Patriots dynasty.