With the start to training camp still about two weeks away, there's more than just one item rumbling around worth a mention. I'm sure you've got your own as well, so feel free to share some ideas with your comments below. In the meantime...
I'm very much a proponent of the "wait-and-see" attitude toward roster newcomers, especially when they are veteran players who may be coming off of a recent injury – like cornerback Darrelle Revis. The Patriots have him on a one-year "prove yourself" deal, and Revis remains in relative rehab from an ACL injury two seasons back. But even though the football season hasn't yet kicked off, his presence is already paying big dividends.
!In the court of public opinion, how can a player of his pre-injury caliber NOT cause others to take notice? Of course, that's the catch. Pre-injury. Before the knee injury in 2012 while playing for the J-E-T-S, the three-time all-Pro defensive back was at the top of his game, perhaps the best in the NFL, putting the oppositions' top receivers out on "Revis Island." His play in 2009 alone (shutting down erstwhile Pats' top target Randy Moss along the way) was more than enough to place him on a pedestal in helping get New York to the AFC title game. No one really knows how Revis can, or will, perform on the field until the blocking and tackling begins again...even though last year in Tampa, he was named Comeback Player of the Year by The Sporting News. That's a pretty good start.
His teammates have already been complimentary toward Revis' presence on the defense, as receivers have praised his abilities and fellow DB's have also given their seal of approval. Perhaps the most impressive thought on what he brings to that side of the ball...is Tom Brady's early workout tendencies toward throwing away from his side of the field. Perhaps that's the ultimate compliment.
Revis is also saying, if not doing, all the right things since joining the Patriots. Having once referred to Bill Belichick as a "jerk," the mutual admiration society between the former Jet and New England has developed considerably. "They work their butts off in New England,'' Revis recently told the Tampa Tribune. "As soon as you get into the offseason program, it's non-stop. They want to be winners. They know what I can bring to the table and at the same time, we want to win. As a Jet, we had a rivalry with (the Patriots) and from the outside looking in, I looked at them differently.
"We respected them, but you want to beat them," Revis continued. "Inside looking out now, I've got way more respect because I'm there. I get to see everything, how it operates every day. I can't wait for training camp.''
Now comes the hardest part. The waiting. Didn't Tom Petty once sing that song?
Mike Carey changes his stripes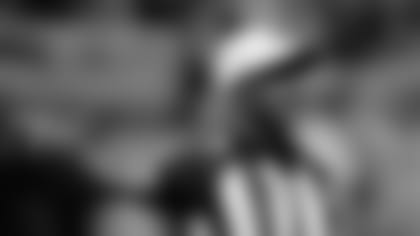 Two favorite things for fans to lampoon – referees and television coverage – will apparently converge for the better next season. Long-respected as an NFL official, Mike Carey has decided to hang up his whistle and he'll be moving into a CBS broadcast booth for 2014. Carey will bring the savvy from 17 post-season assignments in his 24-years of experience as an official to the CBS television broadcast booth as a rules analyst.
That he also became the first African American referee for a Super Bowl, which just happened to be David Tyree's one shining moment...should stand out in the minds of Patriots' fans everywhere. Mike Carey retired from on-the-field duties in June and was good at what he did on the field. While the gridiron will miss his presence, perhaps he can bring a sense of actual expertise to the broadcast booth – which often times is lacking in the very same.
That's not a knock on fellow broadcasters. But knowing what the rules are in an ever-changing landscape is often quite difficult to follow, and kudos to the TV folks for recognizing this and bringing in someone of Carey's caliber. It's not an original idea (Fox has used Mike Pereira), but a needed one unless the league and TV folks want controversial calls to always run rampant through social media. Which they don't – the league likes to believe they control it all.
The key for Carey – whose daughter is a broadcasting student at Syracuse, by the way – is to analyze calls and his fellow officials without criticizing them. Pereira actually does a pretty good job of that. Let's see if Carey can follow suit, and if the national lampooning of TV talking heads and referees is kept to a minimum.
Taking the over under the microscope
You know, it might be fun to think about...talk about...even engage in moderately animated discussion about.
But I don't fall for the whole "over/under" thing. A team will win more than nine games, or a team will win less than seven...that kind of thing. Now, if you want to dissect overrated or underrated players, based on past performances you can reasonably predict future outcomes. But with teams as a whole', it's a fools' folly.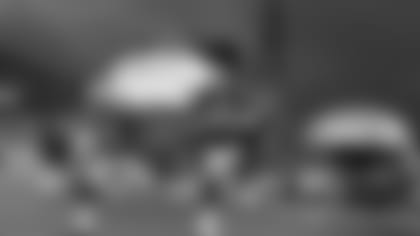 Here's why. It's pure speculation – surprise! I personally don't like to deal in speculation. No reporter can predict the future with any real degree of success, unless his name is Kreskin (a "mentalist" who was a popular TV figure in the '70's) or they're just lucky. As someone who has been trained to report the facts as they see them, a journalist doesn't usually translate well into being a magician or a "mentalist."
But here's what writers and broadcasters can do. They can reach conclusions, based on their observations. Call it, as they see it. And while that's still speculative in nature, it's a reporters' street cred and background that makes it seem less so. So when writers, broadcasters and columnists set the numbers for a team's win total at, say, 10 and-a-half for the upcoming season (like the Pats, recently set by CBS Sports.com)...they usually base it on the players they KNOW will be back, and the success they've SEEN them have previously.
What no one can predict are the injuries that always occur, and what players will be affected. Geez, here we go again. Injuries, injuries, injuries. Harping on injuries gets tiresome, but they are the #1 reason for ultimate success and/or failure in pro football, given the violent nature of the game. It doesn't take a mentalist to figure out that injuries WILL happen. But to whom? And to how many? That's the hard part, almost impossible to figure out.
So good luck with your guesses on the upcoming season, because that's all they are. Guesses. Maybe some are more educated than others, but still, a guess is a guess.
Unless your name is Kreskin. In that case, we need to talk.
John Rooke is an author and award-winning broadcaster, and has been the Patriots' stadium voice for 22 years. Currently serving in several media capacities – which include hosting "Patriots Playbook" during the season on Patriots.com Radio for 13 years, and broadcasting college football and basketball for the past 26 years, Rooke is also a member of the Rhode Island Radio Hall of Fame.