Over the course of the next few months Patriots backup quarterback Rohan Davey will chronicle for the readers of Patriots.com his experiences playing this spring with the Berlin Thunder in NFL Europe. Today's installment has Davey's thoughts on his new home, a German hotel room, as well as his own preview of this Sunday's season opener against the Scottish Claymores.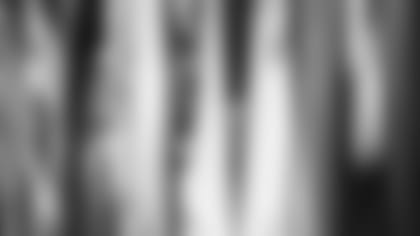 ]()
            My initial thoughts on Germany are that it is cool and different. We got here and they greeted us at the airport and that was nice. Then we had a chance to go around the city on a tour and just to see the different sights as far as the huge churches and the Berlin Wall, where it was, and that type of thing. So initially it was a little bit of a culture shock.  

A fair amount of the people do speak English here. All the people at the hotel speak English and the people that we deal with initially spoke English also. It's just if you want to go out into the city and take a cab or something like that, then you have to basically show them your card for the hotel and have them come in and have someone tell them where you want to go. But I don't go out on the town that much.
We have our own rooms in the hotel and the rooms are nice. It's nice initially but I am sure it will still get old after a while. That's just something you have to deal with. Not being able to watch the Final Four and things of that nature, that hurts. And only having four stations on the TV that speak English isn't great. But it's all right. I have put all my stuff away and try to make this as much of a home for now as possible.
As far as the ankle injury that has me on the injury report for the opener (Davey is listed as Questionable for Sunday's game on the Thunder injury report), basically I just got stepped on. Initially it hurt a little bit, but I have had treatment and everything. It is fine now. I will play in game.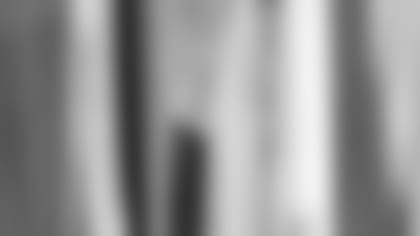 ]()
            The preparation over here is just like it is in New England. The only difference here is that I am getting the reps whereas in New England I was taking mental reps of what I would do if I were in that situation. Now I am just in the situation. So it is actually a little bit easier. We watch film too. We play the Scottish Claymores so we have tape on them from all their scrimmages and their personnel from when we were in training camp in Tampa. We actually also have the (video) cutups of the defensive backs and linebackers doing their one-on-one drills. So you basically get a chance to really see what your opponent can do in a one-on-one situation and basically know where to go with the football. Because you get all the film from when they did seven-on-seven with everybody else.  

Right now we basically look at the competition level in the league as every team is pretty balanced. As far as getting off to a good start, that's something that we are definitely going to try to do. You always want to win your first game because it gives your team a lot of confidence. So that's definitely the goal, especially here because the last few years Berlin has lost the opening game. There is no pressure, we just have to go out and play ball. We have a real good team. So if we don't accomplish our goals its on nobody else but us. There is not really any pressure.
We have a real balanced attack. We have a good running back in Ray Jackson (Tennessee Titans) and we have a good offensive line. We have real good receivers. So it's not like a team is going to be able to say, 'OK we have to stop the run or stop the pass,' because we have a balanced attack. And I am sure that whatever is working during a particular game, that's what we are going to do.
In terms of the football facilities, it's not (as nice as) New England but it is not bad. We do all our meetings downstairs here in the hotel and that is real convenient. We go over to the practice facility which is like 20 minutes from the hotel and we do all our taping there and then the field is just a 100-yard walk from the actual locker room. And the locker room is nice. So everything is OK.
We also went to the stadium on the first day that we were here. They are renovating it. It's called Olympic Stadium and it is where the track and field were held when Jesse Owens ran in the Olympics. So there is a lot of history over there. It is nice. It is getting rebuilt because soccer is a big deal here so they are expanding it a lot.
People are talking about the fact that Chas Gessner and I had a good camp and that is something that we are looking to exploit. I think it helps that we were in New England together and got a chance to work together as far as scout team. Knowing his strengths and his weaknesses helps a lot because I know what he can do and what he can't do. And he has a good understanding of defenses, so that helps a lot. It's definitely something that we are going to try to get the most out of.
We had fan day and had a real nice turnout. But American football fans here, they are basically waiting to see what we have. They are waiting to see how we do and then I think they'll come out. They average like 15,000 fans at the games, but I am sure that if we get off to a good start that we will have more.
Heading into the first game the perfect scenario for me is always to go out and complete all your passes and win the football game. But a realistic goal is for us to go out as a team for the first time and basically just get all our situations right – play real good situational football and have all out substitutions and things like that in order and to have real good game management. I think if we do that and are on the same page as far receivers lining up in the right spot and getting our motions and everything timed right, if we do that we should be in good shape