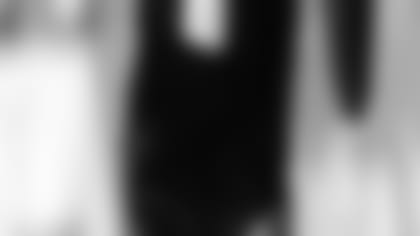 ]()
            *Over the course the spring, Patriots backup quarterback **Rohan Davey** has been chronicling for the readers of Patriots.com his experiences playing with the Berlin Thunder in NFL Europe. Today's installment has Davey's thoughts on the recent success of fellow Patriots teammate Chas Gessner, clinching a spot in World Bowl XII and a preview of this week's matchup with the team's likely World Bowl opponent, the Frankfurt Galaxy. Last weekend Davey completed 16-of-27 passes for 242 yards and two touchdowns in just two quarters of action in Berlin's 33-20 World Bowl-clinching win over the Rhein Fire.*  

It was great to clinch a World Bowl berth this week. I didn't know it was the earliest that a team has ever clinched a World Bowl spot since NFL Europe started. One of our goals was definitely to get to the World Bowl and win. It was a great feeling to achieve part of that goal. The people in Berlin were very excited. I think that probably was the largest crowd we've had since we've been here. It was really exciting.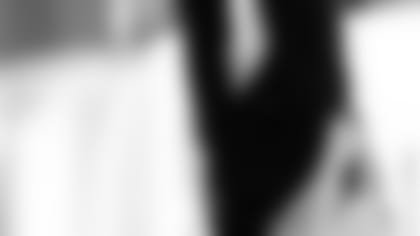 ]()
            Offensively we've been playing all right throughout most games and then the fourth quarter is when we have been turning it up for some reason. But we really stressed last week getting out to a fast start and jumping on them early because it was the type of game where they weren't playing for much. They were playing to stay alive, but we were playing to clinch a spot in the World Bowl. Basically they knew that if they lost that their hopes of getting to the World Bowl would be kind of slim. We wanted to come out and just establish ourselves and get off to a fast start offensively. Our coaches just put us in a position to make plays. There wasn't a lot of reading on the wide receivers' part or the offensive line's part. There wasn't a lot of motion. Sometimes we've been caught in situations where the plays have come in late and we'll have motion and we'd have to take a timeout or we'd have to go right up to the line and everything would be rushed. Last week they basically just put us in spots to make plays and get after them quickly – just come out of the huddle, go to the line, snap the ball and just get into it. It worked out well. We started out really hitting. We went up and down the field starting out and got in the red zone a couple of times and killed ourselves really. So it should have even been a lot more crisp than it was.  

I don't know if I will rotate more now that we have clinched. I am sure it will change our approach a little bit just for the fact that we could possibly play Frankfurt in three out of the last four weeks of the season. We play them right now in Week 8, we play then again in Week 10 and then we could possibly play them again in the World Bowl. So some of the things that we would normally do and prepare for…we are not showing as much stuff as we would if we were just playing them one time. So that changes our approach a little bit. But as far as rotating and the other guys playing more at quarterback, it's basically me starting the game out and playing until they make a change, which could come at any time.
Frankfurt is definitely one of the top two teams in the league. We have the same record. We have basically both been in the top of the league as far as offense and things like that since we got here. They have good personnel, but there is no personnel in this league that is really much better than the other teams. It basically comes down to execution. I mean if you have a good receiver and a good QB I think you can go far. But as far as our team, we have real good receivers and they get the job done well. The best thing about Frankfurt though is that they have a good ground game with Skip Hicks. They run the ball a lot. They average over 28 rushing attempts a game. And they have a good secondary. Their secondary is probably the best we are going to face, not as far as talent but as far as discipline and being in their spots, playing their coverages and that type of thing. Their team leads the league right now in sacks with 22, but 18 of them have been coverage sacks.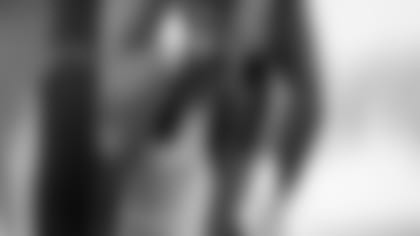 ]()
            As far as Chas, he runs good routes and he recognizes the defenses well. He is one of those guys that is not the fastest guy, but he knows how to run routes and how to get open. I knew he was real competitive, but once he got over here and our wide receiver group got established he really became one of the guys that stuck out. The experience has definitely been good for him. He is about 6-3 and he plays every bit of 6-3, probably even bigger. Chas goes up into the crowd and gets the football and he runs good routes. He definitely plays up to his size. The teams we have been playing have been playing a lot of zone against us. They haven't really been manning us up a lot. They have been trying to rush four and drop everybody else into coverage. Like I've said before he recognizes that well and I know where he's going to be, in the holes of the defense that he should get in. By us playing him in the slot so much he's usually matched up on a linebacker or he's matched up on a strong safety. They just can't cover him. The linebackers either aren't getting to the spot fast enough or they are reacting to the running back. So once I take my reads and get off my first read, if he's not the first read, then I come back to him and he's usually open.  

As told to Patriots Football Weekly's Andy Hart