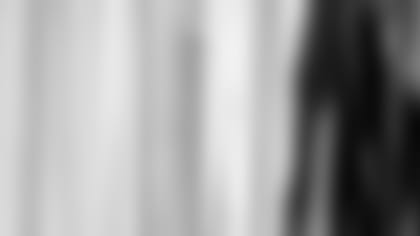 ]()
            *Over the course the spring, Patriots backup quarterback **Rohan Davey** has been chronicling for the readers of Patriots.com his experiences playing with the Berlin Thunder in NFL Europe. Today's installment has Davey's thoughts on beating future World Bowl opponent Frankfurt, what he has missed the most while living in Germany and looking ahead to the final weeks of the NFLEL season. Last weekend Davey completed 16-of-25 passes for 225 yards and four touchdowns, including a 13-yard game-winning score to fellow Patriot Chas Gessner, in Berlin's 31-27 come-from-behind road win over Frankfurt.*  

It was real good to beat Frankfurt last week. It was good to see what they are about knowing that we will be playing them again to end the regular season and then again in the World Bowl. It was good to finally play them. We have been looking at each other the whole season, so it was good to finally get a matchup with them at their place.
I think we have played pretty well on offense over the last couple weeks but we are still looking for consistency. This past week it seemed like we played well, but when you go back and look at the tape we had a lot of just busts offensively as far as dropping the ball or going to the wrong place with the ball. So it wasn't one of our better offensive performances. We played well at times and in spurts, but not throughout the whole game.
As the season goes on your expectations and even your goals, from the beginning to now, they all change. I mean before we thought we were a pretty good offense and now you look at the guys that are on the team and offensively you say, 'We are more than just pretty good now.' So instead of going out and scoring every other series now you expect to go out there and put yourself in a position to score on every series. We can always do better. There is a lot of room for improvement. We still have to cut down on our penalties. We have to catch the ball better and throw the ball better. Overall we can just play better. I'd say we are close to reaching our potential, but we still have a little bit of a ways to go.
I am sure we won't show everything we have over the final few weeks of the season. We kind of anticipated having to play Frankfurt three times in the final month and our coaches have been preparing for this since we clinched and this scenario became clear. It is kind of weird that we are going to see them so much and we'll know them so well. In a way it's going to be good. I think the last game is really going to be critical because it's basically going to come down to execution and technique. We are going to know each other. They are going to know us. So there will be no real surprises. I mean I am sure there will be a couple of things that we won't show when we play them next week and I am sure there will be some things that they won't show. But ultimately it's just going to come down to technique and who wants it more.
I think being a leader comes pretty naturally for me. I think you grow to be better at it. Experiences throughout your life help you to get better at it. You look at certain situations differently than other people. But I think leadership is something that I was born with. As a leader of this team I basically just try to treat guys how I want them to treat me. You don't go out of your way to do anything exceptional. You don't go out of your way to point out anything. It's nothing that you plan. Everything just comes through instinct. You just treat them how you want them to treat you. There isn't really anything more like philosophy or anything else like that.
This week we are playing at Scotland. Scotland's record is no indication of their team, especially defensively. They probably have the best defense we've played so far. Their defense is ranked number one in the league. Their corners and secondary as a whole is pretty good. They play man-to-man up in your face and do a great job of jamming and keeping receivers up on the line of scrimmage. So we are going to have to get off that. Their defensive line is probably not the biggest we've played, but they are definitely the most active as far as stunts, they use their hands well, they get off blocks well and they try to get pressure on the quarterback. And their linebackers are definitely fast. So it will be a test for us this week. It will really be a challenge for our receivers and our offensive line. They are a better team than when we played them early in the season and we are definitely better. So we will see.
            ![]()

            Even though we have been here for a while now, Germany still doesn't feel like home. But it is the closest thing to home that we have right now. It's not a problem. We have been here so long that we are used to the communication barriers and how everything works. We are pretty comfortable as it is winding down. Germany is cool. Naturally you go out sometimes. You might go out to get a bite to eat or something like that. But other than that I basically stick to the routine – practice, hotel, film, hotel room and then go to sleep. It's basically the routine. It's just like if you were in the NFL and in the season. The only difference is that we are over here. The thing I really miss the most from home is my dog.  

People have asked my why I am wearing number 7 and the only reason is because they don't have a number 6. I don't know why they don't have that number; your guess is as good as mine. They just don't have that jersey number here for some reason.
As told to Patriots Football Weekly's Andy Hart