With the Patriots playing on Thursday night, the weekend was free for the players. They were off and able to spend time with family or jet home for a few days.
Instead of taking time off, Deatrich Wise Jr. was working hard -- just not on the football field. Deatrich was working to spread positivity at his inaugural block party at the Mattapan Teen Center on Oct. 13. Food trucks, barbers and hair braiders lined the streets for local families, and live music, including performances the Mattapan Teen Center's own, set the mood.
"There was great energy and a positive vibe and a happy feeling," Deatrich said.
The idea for the event, Deatrich said, was the spread positivity. As a relentlessly upbeat person, Deatrich's goal was to bring people together and share a good time, and according to the Mattapan Teen Center's Director of Programming and Operations Rick Aggeler, that is exactly what he did.
"It was a really awesome celebration of the Mattapan neighborhood, which unfortunately gets a bad rap, but really has a lot of incredible families, especially our teens that come to our Teen Center," Rick said. "It really was just an incredible celebration of what we're all about -- serving kids and having a great time."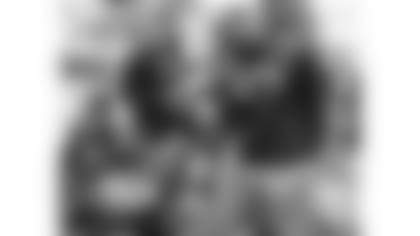 Deatrich was also joined by Duron Harmon at the block party, and his hope is that the families they met know the Patriots care about them.
"It's always good to do events like that because a lot of people always see the Patriots on TV," Deatrich said. "To actually see a Patriot do something in your neighborhood and have a positive effect on that neighborhood, it gives a different outlook on them now. They're like, 'Wow, the Patriots actually came to my city and did something for us.''
In addition to performances on stage and food trucks, Boston Police and Fire departments were present, as well as Fresh Truck, a local organization that brings affordable healthy food options into areas of the city that don't have as much access to fresh fruit and vegetables.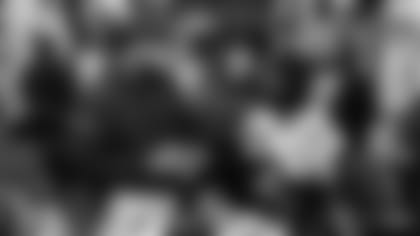 Rick said the block party was "unlike any event" he's been a part of in his 14 years working with the Boys and Girls Clubs of Boston. Having Deatrich and Duron spend the day in the neighborhood spoke volumes.
"Honestly, it's invaluable what those guys did, giving up their time," he said. "Obviously, they're very busy people and they mean a lot to Boston as a whole, but I think for them to give their time up and validate the fact that there's all these great teens that choose to spend their time at the Teen Center. It just validates the work we do and try to provide, not only a safe space, but a place where teens can really choose to be who they want to be and choose to be great. I think that's totally what Deatrich is all about. It was just an incredible time. It was an incredible day."