Debate Friday continues to break new ground.
This week, we're being assisted by one of our loyal fans. Recently on "PFW in Progress," our Patriots.com radio show, a listener from Brockton, Mass. named Scot e-mailed us with a simple, hypothetical question that spurred the following debate.
If you had to choose one of the following, which would it be?
The Patriots finish off the Giants in Super Bowl XLII, go 19-0, and then Tom Brady retires.
The '07 season ends as it did, but Brady continues to play for the Pats for another decade.
What followed was one of the most spirited arguments in the history of PFW in Progress, what fans have dubbed "The Great Debate." For the better part of an hour, Fred Kirsch, Paul Perillo, and Erik Scalavino ardently defended the 19-0 scenario, while Andy Hart, the lone dissenter, tried in vain to convince everyone that losing that game, but keeping Brady, was more advantageous to the Pats.
Andy's belief was that with Brady, New England would remain a Super Bowl contender for as long as he plays here. He said he'd rather follow a team with a perennial winning record than one that had a perfect season and then fell on hard times for an extended period of time – his assumption being that without Brady, the Pats wouldn't contend.
Fred, Paul, and Erik, however, countered by pointing out that the 19-0 season would have given the Pats their fourth Super Bowl of this decade, easily cementing the franchise's legacy as team of the decade and catapulting New England into sports immortality. The accomplishment would be treasured by the organization and its fans forever – much like the Miami Dolphins can always look back fondly on their 1972 team that went 17-0. The trio argued that they'd rather have a certainty (the 19-0 season) than a mere possibility (Brady keeping the team competitive).
The entire debate was passionate, not just for the PFW gang, but the listeners as well. Ever since that show, we've been flooded with e-mails from fans who've told us how much they loved the argument and who've given us their two cents on the matter.
From what we've read, fans seem to be evenly divided on the subject. Because of the enormous response, we decided to put the issue to a vote for all of Patriot Nation to have the opportunity to weigh in.
But before you vote in this week's poll, we suggest you listen to our initial debate from the second hour of the June 16 episode, if you haven't already. And if you have, give it another listen. It's well worth it.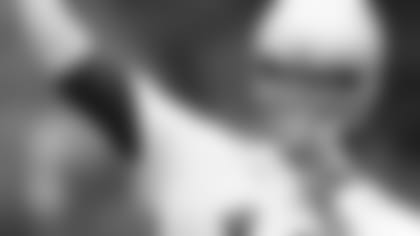 ---
http://polldaddy.com/poll/1738379/
Now its your turn to join "The Great Debate".
         Which scenario would you prefer?</td>
     </tr>
 </tbody>