With free agent defensive end/outside linebacker Jason Taylor re-signing with the Dolphins earlier this week, the Patriots lost an option for filling out what would seem to be a rather thin depth chart at linebacker.
Though there is still a chance the team could add veteran talent to both/either inside or outside linebacker through free agency or trades, it seems to be getting more likely that it could very well end up that what you see at linebacker right now is what you will get, in some form, on the field this fall.
That means two sure-fire, every-down players in Jerod Mayo and Adalius Thomas. Tedy Bruschi will likely fill out the other starting job on the inside and Pierre Woods, who started three games last season on the outside, would seem to be the most likely candidate to fill the other starting spot that was vacated when Mike Vrabel was traded to Kansas City. And the likes of Tully Banta-Cain, Shawn Crable, Eric Alexander, Gary Guyton, Vince Redd, Vinny Ciurciu, Antonio Appleby and Angelo Craig will be competing for roster spots, rotational roles and playing time.
It all leaves us with one major question:
Is the Patriots depth chart at linebacker, as currently constituted, good enough?
Paul Perillo says, "Yes…"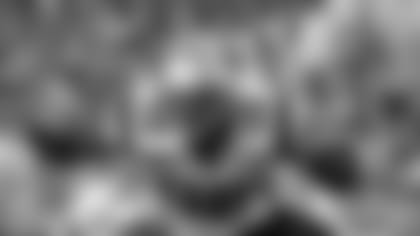 Last week I tried to tell you that signing Jason Taylor wasn't imperative to the Patriots Super Bowl chances and now we'll find out if I was right. Taylor won't be coming to New England, and even though he would have helped the defense, that in no way eliminated the team's chances of achieving its ultimate goal.
As I said last week, Bill Belichick still has some pretty talented players at linebacker, albeit rather inexperienced ones. On the outside I feel Woods was starting to show that he belonged in the rotation late last season when he broke his jaw. He started three games after Thomas broke his arm and he performed well. He had 17 tackles and a sack in those three starts before landing on IR. I feel he's capable of stepping into the starting lineup opposite Thomas and will be able to set the edge against the run and provide some pressure on the passer as well.
But the real wild card here is Crable. Last year's third-round pick never got a chance to show his stuff during the season due to a shin injury that put him on IR. I liked what I saw of him last summer, although admittedly that was in preseason games against less-than-ideal talent. He has the size and speed to be an impact player coming off the edge and I look for him to contribute in that role this season.
The Patriots also have Banta-Cain and Redd as potential answers on the outside, so I don't feel the depth is as big a problem as many others do. I would have liked Taylor's experience, but in terms of depth I believe there is some talent available.
The situation inside is a little more problematic. Mayo is a rock but Bruschi is getting older and his playmaking has diminished a bit in recent years. Beyond Bruschi, Guyton is a second-year player who will be called upon to fill a bigger role this year. His athleticism allows him to be used in coverage in sub packages and he'll contribute in that area again.
I'm less convinced about Alexander, and with Tyrone McKenzie reportedly out, that leaves the undrafted Appleby as the only rookie with a chance to stick inside. So, depth is a concern at that spot, but with Mayo capable of playing all three downs I feel Belichick can get by with situational players (maybe even Tank Williams) providing support.
One thing we know is Belichick will find a way to scheme his way around any perceived deficiencies. In terms of game planning and preparation he's second to none. Injuries are a concern, but based on what the Patriots have today, I don't feel linebacker will be the downfall of this team.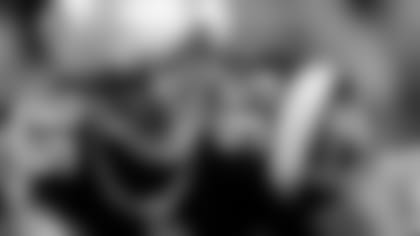 I'll start by saying the Patriots are going to be a very good football team in 2009. New England will win the AFC East and compete for a top playoff slot in the conference. It could very well challenge not only for a spot in Super Bowl XLIV, but for a fourth Lombardi Trophy.
That's what makes depth chart deficiencies such a concern. We're not talking about a positional flaw that could mean the difference between wining six games or eight. We're talking about a fatal flaw that could cost the team a championship run and another ring. I think the linebacker spot could very well be that fatal flaw, just like we've seen with the cornerback and wide receiver spots in the recent past.
Back in 2003-04 when the Patriots were winning titles and at the height of football glory, the well-stocked linebacker position was a key part of the team's success. Bill Belichick always seemed to have six veteran contributors for the four spots. Generally it was a rotation of three bodies for two spots on the inside and another three bodies for two jobs on the outside. Guys like Bruschi, Ted Johnson, Roman Phifer, Vrabel, Willie McGinest, Rosevelt Colvin and Co. made plays and did so at the most important times.
Now, it's a struggle to find four starters at linebacker never mind a six-pack of playmakers. Mayo and Thomas are clearly top-level talents. Bruschi is aging and slowing, but I'm still OK starting the year with him playing a complementary role next to the reigning Defensive Rookie of the Year. Beyond that, I have major doubts.
Woods has yet to prove to me that he can be a force on the edge, either against the run or the pass. Crable, while he clearly fills the bill in terms of height, weight and speed, has never done a thing at the NFL level and doesn't exactly come with the talent/expectations of a top-10 pick like Mayo. Banta-Cain is a situational sub rusher at best and a lackluster injury fill-in at worst. But from that trio we're likely going to have to find a starter and a guy to count on heavily on the edge. To me, that's a scary proposition.
The pass defense struggled a year ago thanks to terrible play at cornerback and a pass rush that wasn't able to come anywhere near picking up the slack. Belichick has overhauled the coverage spots, and they will likely do a far better job this season. The problem is the pass rush could very well take another step back. That could leave the Patriots having to outscore opponents in shootouts once again. Even with Tom Brady back in action that's not exactly an appetizing thought.
Back when Belichick had experienced, proven linebackers to work with he always seemed to scheme his way around other defensive deficiencies, be they injuries on the front line or a lack of top-end coverage talent in the back end. Last year, with suspect play and injuries at linebacker, Belichick was unable to scheme past his bad secondary. I worry we're going down the same street again this fall. You can scheme to play the pass when you're very strong up front. When you're not – look out!
There simply isn't enough proven depth at linebacker – either inside or out – at this point. Hopefully the youth movement of Mayo, Guyton, Woods, Crable and Redd is ready to step up to the plate and hit a home run. I'm just concerned that's too much to ask from the group that, as a whole, has proven so very little at the NFL level.
This issue may not rear its ugly head in September. Maybe not October or November, either. But my fear is that late in the season and into the playoffs as injuries hit and opponents zero in on the Patriots defensive holes on a weekly basis the lack of both top-end talent and overall depth at linebacker could be the reason this year's team doesn't go quite as far as I think it could. I hope I'm wrong. With few options left at this point, time will tell.
-- A.H.
---
http://polldaddy.com/poll/1623393/
Now it's the fans' turn to share their opinions on this debate. Vote now on whether you feel a lack of depth at linebacker will hurt the Patriots.