The Patriots currently own two picks (17 and 28 overall) in the first round of the 2011 NFL Draft, plus two more each in the second (33 and 60 overall) and third rounds (74 and 92 overall). In addition, they have one pick in each of the subsequent rounds, for a total of nine.
Historically, Bill Belichick likes to trade his draft choices to acquire selections in bulk, but after drafting 12 players in each of the past two seasons, is it time for New England to focus more on quality that quantity?
A rare Debate Friday treat for our readers this week, as all three Patriots Football Weekly writers chime in to discuss:
What should the Patriots do in the first round of the 2011 NFL Draft?
Read what PFW's Andy Hart, Erik Scalavino, and Paul Perillo have to say, then cast your vote below.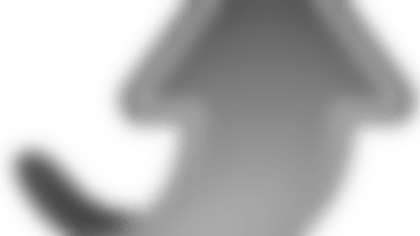 Andy Hart insists, "Trade up..."
This seems so simple, I find it hard to believe I need to explain the winning argument in this week's Debate Friday. But I'll play along.
By most accounts there are only two true blue-chip pass rushers in this draft - Von Miller and Robert Quinn. Those players are both expected to go in the top 12 picks in the draft. The Patriots - a 14-2 team that's selected a boatload of young depth with 24 picks in the last two drafts - need quality impact playmakers, and the need is greatest for an elite pass rusher.
So, the Patriots simply need to trade up from the 17th spot in the first round to get either Miller or Quinn. They have the ammunition to get it done. This is the reason Belichick has made all these trades over the years, to gain the flexibility to do what's in the best interest of his football team. In this case, that's trading up to fill the team's biggest void. Go up and get a pass rusher!
And since I usually like to end these arguments with a slogan, here are few to chew on. Got get Quinn and you will win! Go get Miller and the defense will be killer! Stay put and Super Bowl hopes will go kaput! Move down and Patriots Nation will frown!
~ AH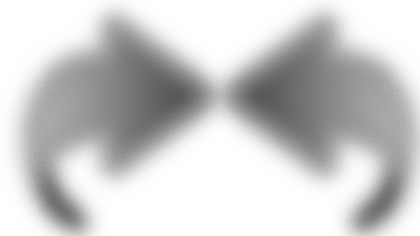 Erik Scalavino advises, "Stay put..."
I like Quinn and Miller, too, but I also realize that there's more than one area of need on this Patriots team. Offensive line, defensive line, wide receiver, running back, perhaps even defensive back, in addition to the linebacker group. That's quite a shopping list.
I also recognize that there's some talent in this draft at New England's most pressing need: outside linebacker/pass rusher. That said, if Quinn and Miller are both gone in the top 10-15 picks, that still leaves excellent players like Ryan Kerrigan of Purdue, Aldon Smith of Missouri, and Cameron Jordan of Cal who could be available at 17 and could be immediately productive in the Patriots' 3-4 scheme.
A few picks later at 28, you could potentially continue to acquire talent on defensive in the form of d-lineman Muhammad Wilkerson of Temple, for example, or take on of the top remaining offensive tackles or versatile o-linemen like Baylor's Danny Watkins.
And remember, there's always a player or two who unexpectedly plummet in the first round, but are still very good prospects, so a valuable player could wind up falling into New England's lap (a Julio Jones, let's say, for the sake of argument). And at this point, the Patriots are the only team with multiple picks in round one, so, my advice would be to remain patient and let the draft come to them.
~ ES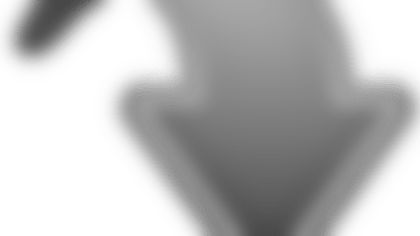 Paul Perillo declares, "Trade down..."
One thing we all can predict about any Patriots draft is that Bill Belichick will most certainly move around. Few decision-makers, if any, have executed more draft-related trades over the past decade than the Patriots boss, and I think he has more than enough ammunition to do so again.
Unlike many with stars in their eyes (like Andy), I see the Patriots moving down rather than reaching for a boom-or-bust prospect with as many question marks as answers. This draft is full of them - players who've been productive only for short periods or missed time due to suspensions or injuries. Why risk moving up to get someone who is anything but a sure thing?
I think Belichick would be better served by biding his time and sliding down. There are several candidates to fill the team's biggest need - pass rusher - but there are also many teams looking for the same type of player. That means the good ones - warts and all - won't likely be around when the Patriots come up. Since they're not worth moving up for and they won't drop to 17, it's time to adjust.
The 28th and 33rd picks in particular figure to generate a lot of attention as teams looking for quarterbacks may start jumping and offering far more than those spots are worth. If that's the case, Belichick will jump and wind up with similar players a bit further down the board.
This tactic won't excite many New England fans, but last time I checked winning was pretty exciting and no one has done that more than the Patriots with Belichick at the controls.
~ PP
Your turn! Tell us what you think by voting in this week's Debate Friday poll:
http://polldaddy.com/poll/4870524/