On Thursday, the first day they could possibly do it, the New England Patriots applied their franchise tag to Matt Cassel. But that doesn't mean other teams can't try to pry him away from the Pats with an enticing offer. With the lack of starting-caliber quarterback options around the NFL, there will most likely be several suitors for Cassel.
However, a host of other big-name players are free agents this offseason. Some of them could get franchised by their current teams, too, while others won't. So, who will garner the most attention?
This Debate Friday, Patriots Football Weekly's Andy Hartand Paul Perillotackle that very question:
Regardless of the franchise tag factor, is Cassel the best option in this year's free agent class?
Paul Perillo argues, "No ..."
No one was more impressed with Matt Cassel's performance in 2008 than me. I thought he showed great poise, toughness and the ability to excel in the clutch. But to say a quarterback with one year of starting experience is the best option of an entire free agent [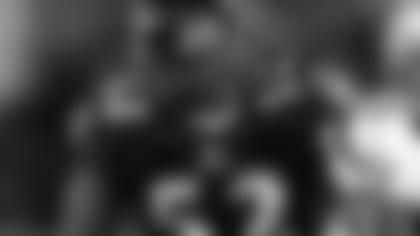 ]()class may be overstating things quite a bit.
There are several perennial Pro Bowl players like Terrell Suggs, Ray Lewis, Julius Peppers, Nnamdi Asomugha, Brian Dawkins and Albert Haynesworth available and all have produced over a number of years. And with the exception of Lewis and Dawkins, all of those players are in their prime. So putting Cassel ahead of those guys is premature.
I'm not even sure he'd be the best option at quarterback at this point. Kurt Warner is coming off a season many believed was MVP worthy and he took his team to within seconds of a Super Bowl title. Kerry Collins enjoyed a solid year in Tennessee, and Jeff Garcia won a lot of games in Tampa Bay playing for an abusive coach who presided over a dysfunctional family down the stretch. For the short term, any of those three could provide better value than Cassel for the immediate future. They'd be cheaper and have more established track records.
Cassel will generate a lot of buzz and he deserves it. He put up a solid season under the most difficult of circumstances. Several teams will be interested in making him their quarterback of the future. But I'm not willing to say he's the best free agent available.
~ PP
Andy Hart argues, "Yes ..."
Quarterbacks are the high-performance racing tires that drive the NFL. Most often, where the rubber meets the road for any team's fortunes is directly related to quarterback play. As such, a young, experienced and relatively proven passer is worth his weight in gold (Gold's still valuable in this hectic economy, right?). It's pretty rare that a potential franchise quarterback becomes available in free agency.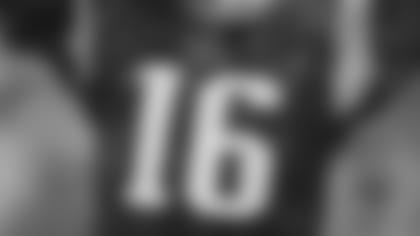 ]()Matt Cassel – as both his performance last season showed and New England's use of the franchise tag indicates – is truly a potential franchise quarterback. He's athletic, got an NFL arm and showed improved game recognition and awareness every time he took the field last fall. He got better each week right to the end and there's no reason he wouldn't continue to do so moving forward. Cassel, an elite recruit at USC before he became a career college backup, may have just scratched the surface of his natural talent and playing ability.
There are more proven free agent options at other positions – who'd argue that Ray Lewis, Karlos Dansby or Albert Haynesworth wouldn't help almost any team – but they don't play one of the most important spots in all of sports. For any of the ten or more teams that could use an upgrade at quarterback, Cassel is more proven in the NFL than a rookie like Matthew Stafford or even previous backup trade commodities such as Brett Favre, Matt Hasselbeck, Rob Johnson or Matt Schaub. He's faced the heat of the fire and, more often than not, came out cool, calm, collected and victorious. That makes him a unique asset, one the Patriots will look to maximize and other teams should falling all over themselves to acquire.
Cassel's the best long-term option at the most valuable position in the game. It really is that simple. Let the bidding begin.
~ AH
*Monday on patriots.com, look for a recap of how Patriots kicker Stephen Gostkowski and wide receiver Wes Welker performed in the Pro Bowl. *
http://polldaddy.com/poll/1347223/