This week's Debate Friday has been raging all week long here in the offices of PFW. It's been the subject of several newspaper and on-line columns and probably the topic of water-cooler conversation in businesses all across New England. The two teams that Patriots fans dislike most are squaring off in the AFC Championship Game this Sunday afternoon.
So, as a Patriots fans, whom should you root for – the New York Jets or the Indianapolis Colts?
It's like asking if you'd rather be poked in the left eye or the right. If you'd rather be water-boarded or locked in a room for a day and forced to listen to Barry Manilow's greatest hits. It's a no-win situation … or is it?
Read the arguments from all the PFW writers, including our boss, Fred Kirsch, then cast your vote in our Debate Friday poll.
Andy Hart and Paul Perillo say, "Cheer for the Colts!"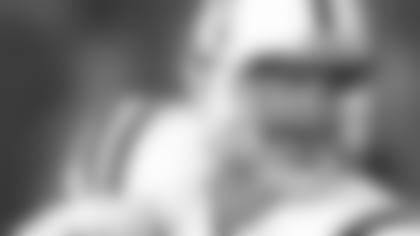 ]()I'm sorry, but I've never hated the Colts. In fact, I have a tremendous amount of professional respect for what Peyton Manning and Bill Polian have done in Indy. They are two of the greatest men at their respective jobs in the history of the sport.
I'm also rooting for the Colts to shut the world up about resting players. If that's what they wanted to do, it's their right. They should do what is in the best interest of their team winning the Super Bowl. If they believe that's resting, then rest. If it doesn't work out, they only have themselves to blame. They owe nothing to the history of the game or the sanctity of the sport. If I'm Jim Irsay, I'm paying Polian good money to do what he thinks best to win the Super Bowl. You can disagree with his methods, but he has every right to employ them.
I also can't possibly root for the Jets. First, Rex Ryan thought his team was eliminated more than a month ago. If you don't know you are still eligible for the postseason, then you have no right to win it all after expressing those thoughts to the world. Sorry. I also think it would be exceptionally annoying as a Patriots fan to have to hear the hated rival Jets boast about a Super Bowl appearance, never mind a Lombardi Trophy win.
And, here's one last diabolical spin to put on it. As a Patriots fan, couldn't you take some sick joy in seeing the Colts win the Super Bowl after giving up on the 19-0 season. For the rest of their lives they'd have to wonder what could have been, having potentially left the first and only modern perfect season on the table. Imagine how that would eat at Manning and Polian!
The bottom line is simple; I'll be rooting for the Colts on Sunday.
~ AH
Deciding which of these teams to root for on the surface appears to be on par with taking sides in the Iran-Iraq war. There are plenty of reasons to dislike both the Jets and the Colts. Being a New York team makes the Jets inherently unlikable while Bill Polian's whiny, condescending ways certainly place the Colts in a similar category.
But to me there's a major difference – the Colts are actually a very good team. Yes, Indy's been the Patriots chief rival over the past decade and Peyton Manning is the only quarterback on par with Tom Brady. But there's a difference between respect and hate and the Colts fall into the former classification. And while we're on the topic of Manning, I also don't harbor the hatred for him that many New England fans do. I think he's a terrific quarterback who carries himself in a professional manner and does nothing off the field to embarrass himself or his team. Basically, he's the Midwest version of Brady minus the supermodel wife.
While the Colts may not be everyone's favorite around here, I don't hold them with similar contempt. I actually respect the sustained success they've been able to achieve and I'll be rooting for them to blister New York on Sunday. The Jets backed into the playoffs with a blustery coach and a one-dimensional attack. While I do respect their defense and Darrelle Revis in particular, I do not believe them to be a worthy Super Bowl participant. Plus, and I believe I've mentioned this, they're from New York.
I don't want to offend too many Patriots fans here, but if the Colts play the Vikings in the Super Bowl, I'll be rooting for Indy again.
~ PP
Erik Scalavino and Fred Kirsch are yelling, "J-E-T-S! Jets, Jets, Jets!"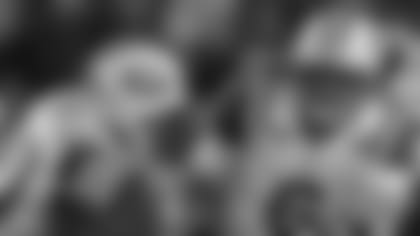 ]()I'm not buying Andy's bogus claim that you'll have to hear Rex Ryan's Jets bragging all year if they win. They've been bragging about how great they are since last summer! You think losing this game is going to stop them? Heck no! That's the way they are under their "whale" of a coach.
What you, as a true Patriots fan, should be more concerned about is if the Colts win this Sunday and advance to the Super Bowl. If they were to beat either New Orleans or Minnesota, Indy fans and NFL pundits would have a lot more ammunition to argue that the Colts are the team of the decade, not the Patriots. They'd still probably lose that argument, but without a second Lombardi Trophy, they can't even include themselves in the discussion.
If they do win, you'll have to hear about it for years and years to come. And the thing is, these Colts aren't that great a team. They're nothing spectacular on defense, and without Manning, they have zero offense. You don't want a fraudulent squad like that being compared to your Patriots.
Obviously, we want whoever wins this game to lose in the Super Bowl (unless you're Perillo, apparently). We're just talking about one week, one game; the Jets are the lesser of two evils.
Furthermore, this New York team looks and is playing a lot like your 2001 Patriots. They were a team that turned it on late in the year, had a defense that made plays, and an offense that didn't make many mistakes, in spite of their young, inexperienced (albeit prodigious) quarterbacks. The Jets are like the '01 Pats. They're the underdogs and they're on the road.
How great would it be to hear a pin drop in Lucas Oil Stadium when the Jets bump off the Colts in their building for the second time in a month?
*~ ES
*
Watching this year's AFC Championship is the ultimate Catch-22 for Patriots fans, but we must deal with the hand we are dealt.
I hate the Jets. With every fiber of my NFL being, I hate the Jets. But then there's Bill Polian. He's hurled veiled shots at the Pat-triots before, but the one he leveled in the midst of his public non-sensible reasoning for not trying to win every game this season is the latest. "We'll leave caring about 16-0 to others" was what he said. The "others" is obviously us and 16-0 is obviously beneath him and his Colts.
Not only did Bill Po-lyin insult Patriots fans, he insulted his own fans by pretty much telling them their enthusiasm for going for a perfect season was dumb. He knows better. So his team lies down and lets the Jets in.
Now, his team faces the Jets in the AFC Championship. Wouldn't it be sweet? The ultimate irony. C'mon, you gotta root for the Jets – just for once.*
~ FK*
Cast Your Vote
You've heard the debate. Now it's your turn to vote.
http://polldaddy.com/poll/2576494/
Check the PFW Blog for results of last week's Debate Friday poll.