The lockout may be preventing teams from adding to their rosters but it has done little to stop people from talking about potential improvements. For the Patriots, most of that talk has centered around a pair of talented but at times truculent wide receivers who have each been rumored to be possible additions at various times over the past several weeks.
Randy MossandChad Ochocincohave already occupied space in our "Debate Friday" landscape individually but their names continue to be linked to the Patriots. So, we thought it made sense to put forth a rather simple question this week:
Given the ability to sign either, who would you rather have, Moss or Ochocinco?
Andy Hartand Paul Perillotake sides in this week's "Debate Friday." Read what they have to say and then cast your vote in our poll:
The devil you know ... Moss had great production and success in his three-plus seasons in New England and I'd be willing to try to revisit that. He loves Tom Brady. He lovesBill Belichick. He knows the offense, the team and the coaching staff. Assuming he's learned a little something from the last year and returns as a more humbled soldier, Moss would be a nice fit for the Patriots lack of depth on the outside of the wide receiver depth chart.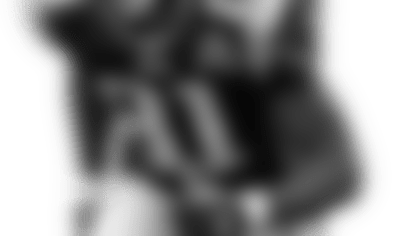 Moss may not be the receiver he once was, in fact he's clearly not. But neither is Ochocinco. His production has been on the decline the last few years. Some of that has to do with the quarterback play of Carson Palmer, but some of it has to do with Ochocinco's aging skills. Even if he still can be helpful physically, he's a new type of diva to deal with. Belichick and Brady have worked well with Moss. Belichick may like Ochocinco, but he's never had to deal with him on a daily basis. The Twitter, reality shows, antics and outspoken environment that Ochocinco brings doesn't seem to fit with the Patriots way of doing business.
Neither option is what it once was. Neither guy would likely have a real long future with the Patriots. But if you want be to pick between the two, I'll take the productive devil I know in the form of Moss. We've seen him fit in New England once, here's to betting he could do it again. Of course from a media perspective, it's a win-win!
-AH
Haven't we already been down that slippery Moss road? We all know how great he was, emphasis on was. But that was during his first three seasons in New England, when he wanted to be here to play with his friend Tommy and for Coach Belichick. Last year he displayed none of those characteristics, and frankly his on-field performance was nothing worth longing for either.
Ochocinco, on the other hand, has been campaigning to play for Belichick for what seems like forever. The two have a strong bond and respect for each other that would make the match work. Ochocinco doesn't come without his warts, I recognize that, but I look at it like the early days of the Moss Experiment. Much like Moss in 2007, Ochocinco would have no choice but to fit in after squawking his way out of Cincinnati (presumably). Otherwise his career would likely be over and he be regarded as another wide receiver diva who was more concerned with his image than his production and winning.
But the real difference between these players at this point is simple: While Moss is the more talented player at his peak, he also doesn't always play hard. Ochocinco competes and will surely do so in a new environment in Foxborough. Moss didn't always do that and there's no assurance he'd do so now.
Both have seen their best days pass them by, but at this stage I'd go with Ochocinco. He has more to prove, more respect for the game and his peers and if things don't work out, I hear the Revs are looking for more scoring punch up front.
-PP
Now it's the fans turn to cast their vote...
http://polldaddy.com/poll/4785248/