One week from now, the 2010 NFL season will have gotten underway in earnest for the New England Patriots, who begin training camp on Thursday, July 29. That means we've come to the end of our Debate Friday series for this year.
So, naturally, we'll wrap things up with a training camp-related topic.
Based on the sheer number of new and young players the Patriots have on their roster, this summer has the potential to be one of the most competitive training camp atmospheres in recent memory. There are several positions on the team where there is no clear-cut starter, but plenty of players vying for those jobs.
*Which position will emerge as the most competitive in Patriots training camp? *
Read the arguments by Erik Scalavino and Andy Hart, then cast your vote in our final Debate Friday poll of 2010.
Erik Scalavino says, "Safety …"
Outside linebacker may be the biggest area of need/concern for the Patriots, but the way I see it, the most competitive battle will take shape in the secondary, particularly at the safety spot.
Fresh off his first Pro Bowl appearance, Brandon Meriweather is the only lock to start. I still have concerns about his fundamentals in certain areas (i.e., tackling), but those notwithstanding, Meriweather has established his role as a starter on this defense. The [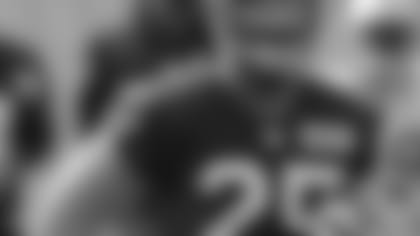 ]()question is, who will start alongside him?
You could make an argument for James Sanders – possibly the safest choice because he's a proven, reliable commodity. A steady presence who provided much-needed maturity and stability (when called upon) in 2009.
Problem is, Brandon McGowan, part of the free agent crop last year, overtook Sanders for the bulk of the season and actually made some great plays covering the top tight ends of other teams. His aggressive, high-octane playing style, however, proved inconsistent down the stretch – hence the return of Sanders – but with a year of experience in the Patriots system, McGowan should be more of a factor this summer.
So should Patrick Chung (pictured), the top Patriots pick from the 2009 draft, who played a limited, mostly reserve role in his rookie season. However, he saw significant action next to Meriweather in spring practices this year and appears to have the inside track at the starting job at the moment.
Any one of these three could win the job, and who knows how big a leap second-year man Bret Lockett (6-1, 220) will make after appearing in 10 games last year, or what we'll get out of newcomers like 6-2, 210-pound rookie Sergio Brown. And don't count out Ross "Baby Bubba" Ventrone, either.
Safety is clearly the safest choice for most competitive position this summer.
~ ES
Andy Hart says, "Outside linebacker …"
I don't see a position on the roster that has more questions, and therefore competition, than outside linebacker. The spot not only includes a fight for starting jobs as well as roster spots and roles, but there could be a few guys battling it out for their careers in New England. Nothing says competition like fear of unemployment.
What exactly is set at OLB? I guess the answer is Tully Banta-Cain (pictured), but even with his breakout 10-sack season I have my doubts as [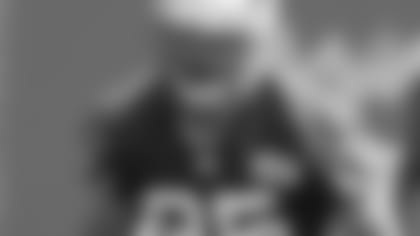 ]()to whether he's truly a 10-sack guy in the NFL or merely a guy who got 10 sacks. Believe me, there is a difference.
Beyond that there are a lot of young guys who've proven little to nothing. Jermaine Cunningham looks the part and has me intrigued. But so did Shawn Crable two years ago, prior to a couple seasons on IR. I root for Rob Ninkovich, but do you really envision him as a starter? Can Derrick Burgess make a big jump in his second season in New England and be an impact guy on the edge?
Nothing on the OLB depth chart is really written in ink at this point. It's all in pencil, all questionable and all could be changed as we strap on the pads and hit the training camp practice fields.
While it's not nearly a return of the days when guys with proven NFL résumés like Willie McGinest, Mike Vrabel, Rosevelt Colvin and Adalius Thomas were battling it out for action at outside linebacker, this could very well be one of the most competitive training camps at the position in the Belichick era. Starting jobs, roster spots and even careers are on the line.
~ AH
http://polldaddy.com/poll/3508133/