Debate Friday continues this week after a break for the Fourth of July holiday, not to mention the incredible attention the Brady vs. 19-0 debate received over the past two weeks.
This week it's back to reality - or at least reality in PFW form - and we're looking at the Patriots roster and the potential for some additions. Willie McGinest and Junior Seau each made recent overtures about re-joining the team with the former expressing a willingness to return for training camp while the latter admitting a repeat of 2008 when he came aboard during the season would be a suitable option.
So would you be interested in signing either player? Erik and Andy go at it in this week's Debate Friday: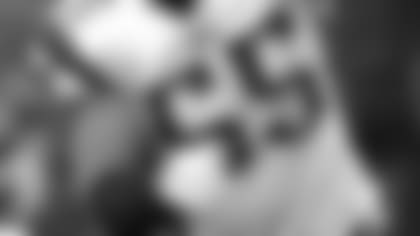 ]()Since my fantasy of acquiring Julius Peppers is unlikely to materialize, I still think the Patriots are in need of some depth on the outside. Willie McGinest may not remind anyone of Peppers at this stage, but his experience and knowledge of the system would make me feel a lot better about the situation.
He's proven he can make plays and would give the defense another option in case the youngsters have trouble adapting — especially early in the season. While I think there are some talented players waiting to replace Mike Vrabel, none of them is proven at this stage. Pierre Woods has three career starts and very little experience outside of special teams. Shawn Crable is pretty much a rookie all over again after not appearing in a single game in 2008. Vince Redd? He looks the part but hasn't played much either. Tully Banta-Cain already had a chance to prove his worth and the results were lukewarm at best.
McGinest, at the very least, would provide a steady option to fall back on. Even if he's just a part-time player at this point, he would bolster that corps. Bill Belichick could choose to wait until the season starts and further evaluate the situation at that point, but McGinest might not be available then. Sign him now.
-- ES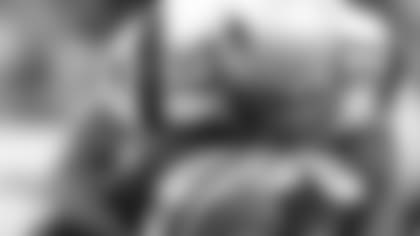 ]()I completely understand and appreciate what both McGinest and Seau have done for the Patriots in the past. That said, I'm hoping to find out this fall what some of the newer and younger names on the depth - Pierre Woods, Shawn Crable, Paris Lenon, Vince Redd and Gary Guyton - can do with the opportunity at hand.
While I realize that group doesn't carry the resume or cache that Seau and McGinest have, or bring any real proven production to the field, I want to see what they can accomplish in extended playing time. At some point a team must get younger and faster at every position, and that time has come at linebacker. Bill Belichick took a good first step in that direction with Jerod Mayo last fall. The rookie of the year should be a defensive building block for the better part of the next decade. Now it's time to find a few more young guns to surround him with at linebacker.
All I'm saying (can you hear my singing voice?) ... is give youth a chance. If they can't do the job, or if injuries hit the spot, then maybe you have to give one of the former No. 55s a call come October or November. But maybe given the chance these young players will pleasantly surprise us and prove to be playmakers. If we turn back the clock yet again and bring in these veterans it could stunt the young players' development and we may never find out what they can do.
As Paul Perillo so accurately wrote in his Commentary on this topic in the new Patriots Football Weekly that'll hit newsstands this coming Tuesday, "No offense to a couple of grizzled veterans, but don't call us, we'll call you."
--A.H.
---
http://polldaddy.com/poll/1773871/
You've heard the arguments. Now it's the fans' turn to share their opinions on this debate. Who do you think the Patriots should sign?