After missing out on the Julius Peppers sweepstakes, the Patriots remain in the market for a top-flight pass rusher. However, they'll have to look for one in the upcoming NFL Draft because the free agent market at that spot doesn't have a whole lot left to offer.
Head coach Bill Belichick has made no secret of his desire to have players at outside linebacker in his 3-4 defense that are, ideally, 6-4 and run a 4.6 in the 40-yard dash.
There might be some prospects who fit that mold, but there certainly are others who don't who nonetheless have proved they can rush the passer as well as anyone. Which brings us to this week's Debate Friday topic:
Should the Patriots draft a pass rusher based on potential or proven production?
Read the arguments from the PFW writers, then cast your vote in this week's poll.
Erik Scalavino and Andy Hart say, "Production …"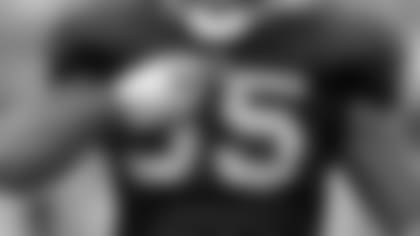 When we were at last month's Scouting Combine (you know, the annual event Paul always boycotts), we asked numerous coaches, GMs, and front office executives this very question. Overwhelmingly, they seemed to agree with us, that you should draft guys who make plays.
Sure, they said, it's great to have benchmarks or ideals by which you measure and evaluate talent, but let's face it, they added, there just aren't that many players in the universe who are 6-4, 250 and can run that fast. If you're in a position to acquire on of those guys, great. In the meantime, look for players who can get to the quarterback. Even Nick Caserio, New England's director of player personnel, acknowledged that this is a more realistic approach.
Think of some of the smaller edge players who've become elite pass rushers in the NFL: Dwight Freeney (a defensive end), James Harrison, Elvis Dumervil. You can be big and fast, but you can't teach instincts or desire. The aforementioned players just have that knack for shedding blocks and possess the killer instinct necessary to be successful pass rushers. From a technique standpoint, their smaller stature might also give them more leverage when attacking much larger offensive tackles.
Bill has always been a coach who's known for being flexible when it comes to his game plans. He tailors his strategy based on his opponents' weaknesses and finds ways to attack them using the strengths of the players he has … not the ones he wishes he had. His 3-4 scheme has traditionally been a read-and-react kind, where the OLB has to set the edge against the run as well as get to the quarterback in the passing game. That's a lot to ask of any player, which is why not many can get the job done effectively.
He also said, in his concluding press conference of the 2009 season, that during the offseason, he'd examine every aspect of the team from top to bottom – including scheme. That comment stood out to us. Perhaps now that the head coach is taking a more active role in the defense, he'll consider drafting a proven sack specialist and adapting his 3-4 to take full advantage of that person's obvious skills.
It all comes down to this: the Patriots clearly need to address their anemic pass rush immediately. There are some players in this draft who have a track record of success, even though they don't have Belichick's desired size/speed combo. New England needs to select one of these guy and set him loose on opposing QBs.
~ ES/AH
Paul Perillo says, "Potential …"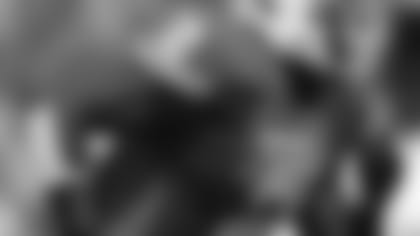 With NFL playmakers coming in all shapes and sizes nowadays, it's easy to say that the Patriots should lighten up on their requirements for the ideal outside linebacker. But there are reasons why Bill Belichick believes he needs big, fast guys manning those spots, and I feel he needs to maintain his principles in that regard.
The Patriots 3-4 base scheme is not like many others. While some teams like Pittsburgh look to attack off the edge all the time, New England picks its spots. It's more of a read-and-react scheme with the outside guys relied upon to set a strong edge against the run, drop into pass coverage occasionally and rush the passer when the situation calls for it.
Belichick feels a player needs to fit a certain level of qualifications in order to do all that – guys who are at least 6-4 who have enough mobility and speed to operate in space. It's easy to say you can plug an undersized guy in that role and he'll succeed if he's good enough, but it's not that simple. Elvis Dumervil, James Harrison and LaMarr Woodley are all terrific players but I'm not sure if they're big enough to hold up playing the style that would be required in New England.
So grabbing an undersized athlete may improve the pass rush but at the same time it could leave the defense vulnerable to the outside run, which is something few teams have been doing against the Patriots over the past decade with mainstays like Mike Vrabel and Willie McGinest holding down the fort.
Also, having a player who exclusively rushes the passer could leave the defense susceptible to the short passing game. Belichick feels players need to be well rounded in order to succeed in his system. So lowering the standards could very well create more problems instead of solving them.
I'm like everyone else in believing the team needs to find ways to rush the passer more effectively. But I don't necessarily feel the way to do that is by getting smaller. Belichick simply needs to do a better job of finding players with the qualifications to handle the many responsibilities his outside linebackers have. The answer isn't to dumb down the job; it's improving the search process.
~ PP
You've read the debate now it's your turn to cast your vote. Should the Patriots draft a pass rusher based on potential or proven production?