After a bit of a lull, the Julius-Peppers-to-New-England talk has resumed stronger than before. But, as is often the case with rumors involving high profile players, there are conflicting reports being tossed around in the media about the probability of a trade for the Carolina Panthers all-star defensive end … and even the veracity of the reports themselves.
Meanwhile, another big name being floated these days as a potential future Patriot is former Defensive Player of the Year Jason Taylor, late of the Miami Dolphins and most recently with the Washington Redskins.
The discussion is only getting louder, so it seems evident that one or the other will wind up in Foxborough this offseason. And once again, the Patriots Football Weekly writers are at odds, leading us to this week's Debate Friday topic:
Which player is a better fit for New England's defense: Julius Peppers or Jason Taylor?
Andy Hart believes it's Taylor
I think we all agree that the Patriots biggest need at this point is for an outside linebacker with the ability to get after the passer. That's what has led us to this comparison of two pretty elite NFL talents at two different points in their careers. Both are appealing in different ways. But I'm not willing to break the bank, mortgage the future and sell-out to fill one need on a team that's already considered the odds makers' the favorite to win the Super Bowl at this point.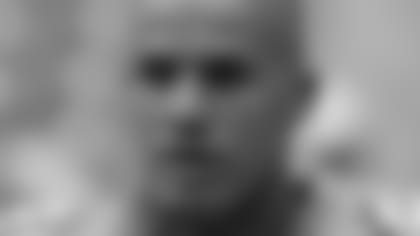 ]()Therefore, I would rather see the Patriots sign the veteran Taylor at this point than land the younger, more flashy Peppers. In my mind Taylor makes a lot more sense on so many levels. He'd cost less, both short and long term. You don't have to give up any draft picks to get him and you probably only have to sign him to a two- or three-year deal for relatively low dollars.
Peppers would cost you one or more draft picks in a trade with the Panthers and a long-term contract potentially well north of $50 million that would have long-term ramifications on the cap and in future contract negotiations. Try and sell future players, or even Vince Wilfork, on a "home town discount" after tossing the keys to the vault to Peppers. That won't be an easy sell, and the actual dollar value of a Peppers' deal would make any and all future contracts more difficult to fit into the books.
But I prefer Taylor for more than just money. I like that he would fit the mold as the hungry veteran, future Hall of Famer looking to win a ring late in his career in New England. He already has a strong relationship with Tom Brady that would give him an easy entrance into the New England locker room. And maybe most importantly he's already shown the ability to transition from defensive end to outside linebacker in his days playing under Nick Saban in Miami. He did so very successfully.
Plus, if you sign Taylor you keep all the first-day draft picks you already have in what's considered a very deep draft to land high-end, developmental talent at spots like linebacker, cornerback, safety, tight end, offensive line or any other spot Bill Belichick targets. A Taylor signing is a low-risk, high-reward addition that fills an immediate need in the present without in any way limiting the Patriots ability to build for long-term success through the draft or future free agency. And in case anyone has forgotten after his forgettable year in Washington Taylor has consistently proven over the years that he can be every bit as disruptive, athletic and potentially dominating as Peppers. Maybe moreso.
Peppers on the other hand is high-risk option. He's never played linebacker, meaning even if a great talent evaluator like Belichick thinks the freakish athlete can make the change there is still some projection involved. Projections scare me when trading away high draft picks and signing high-dollar, long-term contracts. Call me a pansy if you must, but I call it being smart with a lot on the line.
Peppers also has been accused of some immaturity in the past, including a 2007 season in which he notched just 2.5 sacks because some people believe he was unhappy with his contract situation. He's been franchised twice since then. I've never met Peppers. I don't know what kind of man he is. But there is at least some doubt about his drive, maturity and professionalism. Again, I don't like doubt when dealing with personnel moves that will have huge long-term impacts on my team both on and off the field.
The decision is easy. Sign Taylor! Keep the picks and the money to build the team for long term success while filling the one really glaring need remaining on an already elite team with one of the great defensive players of his generation. Vote Taylor in '09.
Erik Scalavino believes it's Peppers
There are a lot of unknowns about this whole situation. So, let's focus on what we do know. First, Peppers has said, unequivocally, that he wants to be traded to a team that employs a 3-4 defense. He has also made it clear that New England, in particular, is a team to which he'd be comfortable being traded.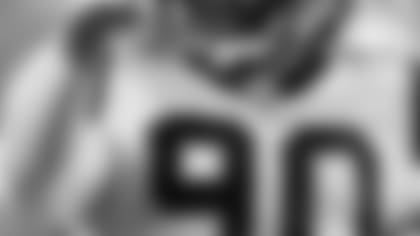 ]()Second, we know that Taylor has expressed reluctance to take part in structured, team-oriented workouts this offseason, which helped the Redskins decide he was expendable. That, to me, is reason enough at least to question how serious he is about playing football now that his illustrious career is in the gloaming. I have to wonder if he's more concerned about dancing with the stars than sacking the quarterback.
Third, we know that Peppers will want to get paid. Handsomely. Many observers are predicting a Peppers payday to be in the Albert Haynesworth neighborhood. I'm not convinced, though, that a contract for Peppers would necessarily be as outrageous.
Why? Simple. Because the Kraft family – owners of the Patriots – are savvy business people. They could persuade Peppers to come here for maybe a 3-to-4-year deal (as opposed to a 5-to-7-year offer) with more money guaranteed up front (After all, what other team can offer the tutelage of a future Hall-of-Fame coach with three Super Bowl rings?). If things don't work out, Peppers will have gotten his money and the Pats won't be saddled with a costly, unproductive player. If he does as expected and dominates on the field, he'll have proven his worth and will be free to negotiate a new deal, either in New England or elsewhere.
Finally, we know, because they have both proven so, that both players are exceptional athletes. We've seen Taylor utilized at various positions and in both 4-3 and 3-4 alignments, the latter Peppers has yet to experience. However, Peppers has shown that he's at his best when he's allowed to focus on rushing the passer.
Most players in Bill Belichick's system are asked to perform a number of roles – how many times have we been preached to about the need for versatility? But in Peppers' case, were he to come to New England and line up as an outside 'backer in Belichick's 3-4 scheme, I imagine his assignments would be predominantly based on his manifest skill – sacking quarterbacks.
The Patriots haven't had a truly fearsome pass-rushing threat since Hall-of-Famer Andre Tippett. And Belichick hasn't had a player of that caliber to work with since he coached legendary Lawrence Taylor with the Giants. Peppers would be that kind of weapon, and Belichick would salivate at the opportunity to let him loose on opposing offenses. There are enough jacks-of-all-trades taking up roster spots on defense to accommodate allowing Peppers doing what he does best nearly every down.
He's had double-digit sack totals in all but two of his previous seven NFL seasons, and he's coming off a career-best 14.5 a year ago. While most Patriot players have plural roles, Peppers' would be largely singular. Having just turned 29, Peppers still has several good years of football left, whereas Taylor's time in red, silver, and blue would be ephemeral – perhaps only a year or two at best.
Tippett and Taylor (LT, that is, not Jason) were once-in-a-generation kind of players. So is Peppers. That's why the Pats will do what it takes to get him here and help the team attempt to win its fourth Super Bowl of the decade.
P.S. Since he asked for it, I'm going to call Andy a pansy ... that would be one top-heavy flower, wouldn't it?
---
http://polldaddy.com/poll/1472536/
Now it's the fans' turn to share their opinions in this debate. But first, the results of last week's Debate Friday poll. We asked fans to tell us who they thought would be the Patriots starting corners this season. At left corner, the overwhelming winner was newcomer Leigh Bodden with 39% of the vote. Fellow free agent Shawn Springs won out on the right side with 31%.
So, who's it going to be this week? Do you think Julius Peppers is a better option for the Patriots at defensive end/outside linebacker, or Jason Taylor. Cast your vote and look for the results next Debate Friday.