Sadly, the offseason has arrived in New England all too early. But the silver lining is that means the return of our ever-popular Debate Friday – a weekly segment where you, the fans, get to join the *Patriots Football Weekly *writers in a discussion of that week's most relevant NFL and Patriots issues.
Our first topic of this offseason seemed like a no-brainer. With erstwhile defensive coordinator Dean Pees announcing he's not returning to the Patriots next season, New England has its first high-profile job opening of the new year.
The question is: How will the Patriots fill the defensive coordinator job?
Read the arguments proffered by PFW's Andy Hart and Erik Scalavino, then voice your opinion by voting in the Debate Friday poll below.
Andy Hart believes they'll promote from within …
As much as fans may not like it, I think there is a good chance the Patriots will essentially promote from within once again to fill the void left by Pees' departure. The reason is that Bill Belichick likes the continuity that is maintained through internal promotion. When was the last time the team hired an outside coordinator? That was 2001 with Romeo Crennel. Other than that it's been promotions for guys like Josh McDaniels, Bill O'Brien (though he didn't have the OC title), Dean Pees and Eric Mangini. That would seem to be the most likely solution again.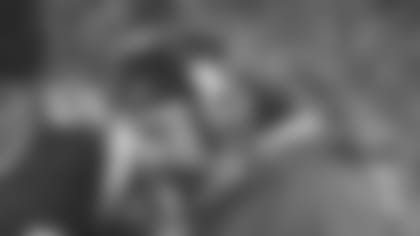 ]()The candidates are there. My guess would be another young up-and-comer like linebackers coach Matt Patricia (pictured) could get the coordinator or play calling duties, even if he doesn't get the job in a titular sense. Linebacker coaches make for great coordinators because it's a position that's very much involved in all phases of the defense. From run stuffing to pass coverage to pass rush and overall communication the linebackers are in on all of it.
So, Patricia has been in on all that the defense has done since taking over the linebacker job in 2006. He's a very smart, hard working, well-liked, well-respected guy. Over the years he's seen this defense inside and out from both the press box and the sideline. He also interacted with the players on in-game adjustments more last season with Pees moving up to the press box.
Patricia is a great young coach and now is his time to climb the coaching ladder in New England as so many other coaches have done before him.
I know many fans would like to see some big-name, big-résumé outside candidate come in, but I don't think it will happen. Belichick wants somebody to run his scheme, his way. Any big-name coordinator would want to put his scheme in place, run it has way. That's not going to happen. The best way to maintain the continuity that Belichick wants, for better or worse, is to promote from within. I expect that to happen again.
~ AH
Erik Scalavino believes they'll hire an experienced outsider …
First, let me say this about Dean Pees: He was an extremely likeable guy who took far too much heat for the shortcomings of a Patriots defense that each year saw a decline in the number of playmakers it had on the roster. We at PFW wish him and his family good health and good luck with whatever their future holds. Dean was truly one of the nicer people you'll ever meet, in any walk of life.
Furthermore, Team PFW is very much a fan of Matt Patricia, as Andy indicated. Yet, he's also one of those assistants whom Bill Belichick talked about (indirectly) in his final press conference of the season earlier this week as having joined the team since Belichick has become a Super Bowl-winning head coach. Bill was asked if his current staff, mostly younger coaches who've cut their teeth here in New England, don't question his decisions as forcefully as older assistants like Charlie Weis and Romeo Crennel used to do.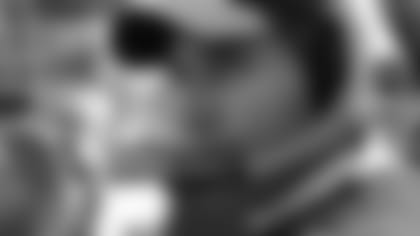 ]()I found his answer revealing, in that he essentially conceded that perhaps there wasn't as much of that pushback as Belichick and the team might need at this point. Bill also acknowledged that, in his offseason evaluation process, he would take a long, hard look at his schemes, among other areas.
That's why I feel the stars are aligned for the Patriots to bring in a defensive coordinator who's not necessarily a branch from Belichick's coaching tree. An older, more experienced NFL coaching veteran – say, a Dick Jauron (pictured) or Jim Mora Jr., for example – or even a successful college coach like Texas' Will Muschamp, whom Belichick has often praised, could be just the infusion of new blood that's needed.
An outside candidate would bring new ideas, or at least a different perspective on how to run a defense, and might even command more respect from the players than someone closer to their own age.
~ ES
Now, it's your turn! Tell us who you think should be the new Patriots defensive coordinator. Cast your vote and look for the results next week in an all-new Debate Friday.